Panel
Panel members are recognised voices in the design economy sourced from leading studios, industry bodies and design commissioners. The panel members curate nominations, rate programs, contribute content and provide advocacy.
The panel is broad based as the programs cover multiple markets and design areas. Additional panel members are appointed throughout the year to provide specialised input and ensure diversity. Our reachout is driven through the advocacy of the programs by the panel. Panel members do this though mentioning the awards via social media, advocating to partners and speaking about the awards at forums or during private conversations.
Navin Arora

Founder/Organiser, Appsjunction
Founder of Appsjunction and Apps Consultant at Phoenix Global Media Network­ - an award winning apps dev specialising in - Low Cost iPhone, Android, Blackberry, Win Phone, HTML5 Apps/Prototype Development for Startups
top
Mark Bergin - Experience Design

Founder & CEO, DRIVENxDESIGN
Courage is the root of all creative projects, courage of the sponsor, courage of the project team and courage of the creative team. design100 celebrates courage through 11 design awards programs. All programs are marketplace centric and offer an opportunity to recognise those that are defining tomorrow. When I'm not advocating or celebrating design, I work as an adviser to projects on the client side, providing expert input on how to structure projects, develop creative ideas and engage the best of market suppliers to deliver exceptional project outcomes. At the heart of my work is a focus on experience design. Always with one simple question - are we making something that is Made for People? Specialties: creative direction, experience design, project guidance, project direction
top
Neal Cross

Vice President of MasterCard Labs - Asia, Middle East and Africa, MasterCard
Neal is an acomplished industry thought leader specializing in innovation for Banking, Insurance and Capital Markets with experiencein the management of new innovative payment solutions from ideation through to commercialization. Specialties: Industry thought leadership, sales strategy, technical acumen, accomplished presenter, architecture, sales, invention, innovation process management, payments, consumer behaviour Regular presenter at: Asian Banker Summit Next Bank Asia Microsoft TechED Asian Banker Indonesia EFMA roundtables Vietnam Finance FST
top
Joe Distefano

Head of Operations, design100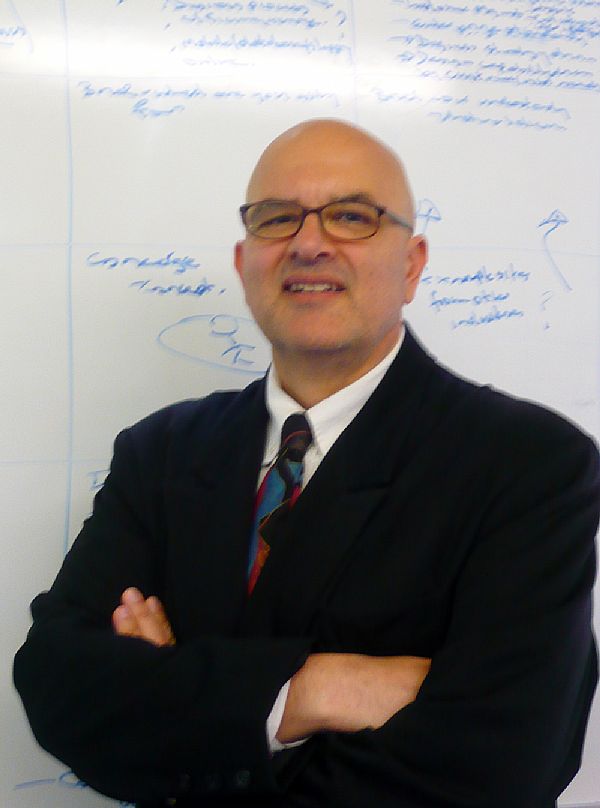 Joe has been working professionally in the online industry for over 12 years. His involvement started even earlier while In advertising. He was one of the first to win an award for the newly included interactive/multimedia category at the MADC awards. His work has crossed many streams; design, development, strategy, information architecture, as well as various disciplines including eCommerce, Corporate/Branding sites, CRM software, Intranet. He has been encouraged by the growth of mobile not simply because of the new form factors, but of the challenges it creates in how we communicate with our Users. Specialties: Site and Information Architecture, Interaction modelling, site build, Content Strategy, Design, production, Web Standards
top
Lloyd Ernest

CEO & Founder, CloudStaff
Technology Entrepreneur - Building businesses, using partner channels to leverage sales efforts and building strong teams who are passionate about customer service. Successfully managed exits from PowerUp, WebCentral, XtreamLok and served on the boards of Internet Industry Association, Pipe Networks (ASX: PWK), Event Zero Pty Ltd. Focused on China since 2004 with SinoCode, SonarLogic, Greentrac and Event Zero. Established operations in the Philippines in 2009.
top
Calypso Harland

CEO & Founder, The Developer Lab
About DevLab DevLab provides access to the latest devices for testing and exploring. Based at IDEALondon in Shoreditch, it is now the largest open device lab in London and will soon be rolling out a device rental programme across the UK and then subsequently Europe. DevLab also run events designed to connect the startup and developer community with brands to drive new channels of innovation. thedeveloperlab.com | Follow us on Twitter @thedeveloperlab Calypso Harland, CEO and Founder, DevLab Founder of DevLab, Calypso has been working in tech since 98, from the network layer to the application layer. She's helped drive two acquisitions to date, Streaming Media for $100M in 2000 and Geo for £65M in 2008. She's worked intensively with the developer community since 2011, firstly heading up global marketing at leading mobile software company Marmalade and then with AngelHack, whereas Global Marketing Director, she was in charge of promoting the world's largest series of hackathons across 32 countries. She started DevLab in 2013, quickly establishing the largest device lab in London and in May 2014 successfully launched a new technology event called DevLab LIVE. calypso@thedeveloperlab.com | Follow on Twitter @calypsoharland
top
Kirsten Mann

Director of Customer / User Experience (UX), Aconex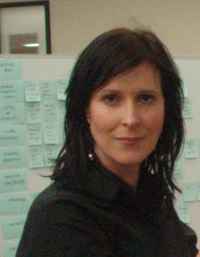 As Director of Customer / User Experience at Aconex, Kirsten and her team are dedicated to cultivating an increasingly engaging and satisfying user experience within the Aconex platform; the most widely-used online collaboration platform in the world for construction, infrastructure, energy and resource projects. Aconex has helped thousands of companies to manage project information and processes to the highest standard and Kirsten's team helped design the experiences that support these processes.
top
Simon Sprince

Co Founder & Director/Digital Specialist, Focus Innovation/UK Trade & Investment
A specialist in working with digital industries Simon works with innovators and entrepreneurs with the aim to build practical and well informed business models to commercialise new products and services. Operating at the intersection between Technology and Creative industries, he has experience in supporting individuals as well as companies large and small.
top
Andrew Tarver is the London-based founder and CEO of BOLDROCKET, a venture that is focused wholly on the needs of the end customer. BOLDROCKET is already working with a number of high profile clients to drive forward their end customer strategy, using new disruptive technologies, in partnership with the start-up community.
top
Harriet Wakelam

Director Human Centred Design, IAG
I am a design strategist with experience across financial services, Fintech, insurance and health. Given that titles are meaningless…this means that I like to design better ways for humans to experience services that improve their lives and improve the business bottom line. I use design to transform the experiences customers use, using the tools, skill and mindset appropriate to enable organisational alignment and change. I am driven by the development of purposeful services whether in health, financial services or communications through the development of outcomes not outputs.
top