Image Credit : Daniele Nicoletti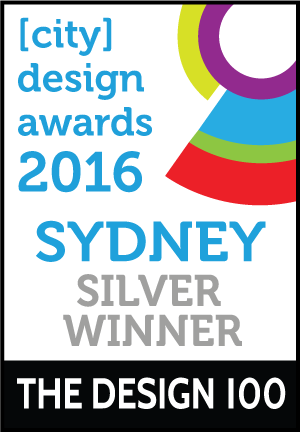 Project Overview
Gripped with fear, ill-informed or pre-held notions of paying off their own mortgage before having the capability to invest, many people leave their timing too late to start investing. At a time when digital is king, this printed book was designed as a tangible introduction to precede our first meeting with clients. It aims to explain in a simple but powerful message of how to build wealth through property.
Organisation
Team
Brief: Sam Khalil
Designer & User Experience: Daniele Nicoletti
Writers: Nicole Gabriel, Elissa Dowler, Sam Khalil & Michael Fuller
Editors: Fiona Conlan, Tim Bosanquet, Elissa Dowler, Michael Fuller, Sam Khalil & Ariane Khalil
Print Production: Jeremy Owens/ Stimulus
Project Brief
The property industry is unregulated and filled with companies pushing "how to get rich quick" messages with a hard sell of either seminars, apartments, books, buyers agents or properties from large developers that may be in areas of oversupply.

We crafted a 'brand book' titled, Live the life you want, and housed it in an elegant slipcase. The book aims to tell the story of ones own financial journey through property investment with the end goal of financial independence. Like a interactive children's storybook we used kinaesthetic elements to engage the reader and appeal to a broader audience.

The tone of voice, design, layout and quality of materials is all aimed at showcasing the brand as a credible and experienced company; an industry leader in the marketplace with a holistic and research driven approach that facilitates the entire process.

As part of the requirements, it needed to be a stand-alone piece for customers and industry suppliers, but also had to fit together in a larger compendium.
Project Innovation/Need
Using beautiful info-graphics, exquisite materials and explaining in real language how property investment works, we have been able to add clarity and credibility to our brand as well as challenge the pedestrian status of financial services. The objective was to create a luxury brand experience for any customer, not just high net worth clientele, eliciting a strong emotional response for products and services that are often technical and un-inspiringly dull.
Design Challenge
Challenges that were faced included the complexity of producing the 3-fold structure of pages, the strength of pages and binding with die-cuts, as well as designing a layout to account for the position of the transparent paper.
Effectiveness
In order to read the book, the user must engage with it, exploring the 3 folds and a variety of tactile surfaces such as linen, translucent paper and gold foil.

Customers are wowed, as we had hoped, with the book creating a solid first impression of introducing the brand and its services.

Due to the credibility, trust and engagement fostered by providing this book on initial contact, we've seen an increase in client responsiveness and lower attrition in follow-up appointments, than had previously been achieved by just giving out a business card.
Graphic Design - Publication

This award celebrates creative and innovative design in the traditional or digital visual representation of ideas and messages. Consideration given to clarity of communication and the matching of information style to audience.
More Details