[interview] the project story

Photo Credit : TACSI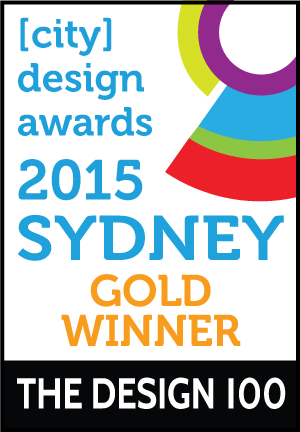 Overview
Family by Family is a network of families helping other families make the changes they want to make in their lives. We find and train families (kids included) who have been through tough times and come out the other side to work alongside families seeking to change. This program was designed from scratch with families and continues to grow and improve through ongoing design work with families.

Organisation
The Australian Centre for Social Innovation
Team
Families in Mt Druitt and Families in Adelaide with The Australian Centre for Social Innovation (TACSI)
Project Brief
The program was designed with families in response to the growing national problem of families in crisis.

Since 2005 there has been a 51% increase in children removed from their families and placed in out-of-home care in Australia. Family services are overwhelmed, whilst child protection services are only able to respond to the most extreme cases. The costs are significant. Every year in Australia about $1,944m is spent addressing the long-term impact of child abuse and neglect. The cost of setting up and running Family by Family in an area is equivalent to preventing a family of three from entering long term care.


Project Innovation/Need
Family by Family harnesses an untapped community resource - families who have come out the other side of crisis and want to help others do the same. Uniquely, it works whole family to whole family,, differentiating it from services that focus only on kids or parents - like parenting groups or mentoring. Because support comes from families rather than professionals, the service has proven attractive to families turned off by the typically punitive approach of family services.

Core to the model are the design two new roles: the Sharing Family role and the Family Coach, each requiring the design of new recruitment materials, training experiences, support systems, and incentives.

The roles play out over 5 designed service stages:
1. Finding - how we attract families with family friendly language, messages and visual identity
2. Training - how we build capacity of 'sharing family' adults and kids
3. Linking-up - how families work together over 10 to 30 weeks
4. Coaching - how families are supported during a link-up
5. Measuring - how progress is made visible to families and funders.
Design Challenge
The initial challenge was to create model that was attractive to families and effective at creating change. Now as we spread that model to new areas our challenge is to ensure the program is adapted to fit local needs and that we continuously improve the model. We do all this with families.

The model was developed over 12-months by a design team who worked with families, policymakers, service providers and academics. We spent 100s of hours hanging out with families to understand family life before co-designing solutions and running a prototype service with 20 families over 12 weeks.

When we started in NSW we ran a 3 month scoping project. We spent time with families and service providers to work out how to adapt the model to fit Mt Druitt. Families told us what worked and didn't work and we made the changes.

Alongside we continue to improve the model, recently families and family coaches in Mt Druitt have been involved in designing more effective ways to engage children in the program, a iPad based App for coaching and measurement and a quality assurance framework to support the program as it continues to grow.
User Experience
The best way to get a sense of Family by Family is to watch this video. https://vimeo.com/90297488

In the first evaluation we measured family's goals to improve their family interactions, parenting and social connectedness, every 5 weeks in their "link ups". At the third measurement over 90% of families reported "better" or "heaps better" in their main goal. A recent study we did with more families, the results appear to be consistent. In a soon to be released longitudinal study of families that have been involved with the programme over time, there are promising results that families have maintained changes

In addition we've seen that Family by Family improves job readiness and financial security for Sharing families who are paid to participate in training and coaching. For some the 'Sharing family' role is a significant stepping stone into full employment.

Service Design - Community/Social

This award celebrates creative and innovative service/social design for the successful delivery and provision of services within the community sector. Consideration given to system integration, user experience, product design
More Details