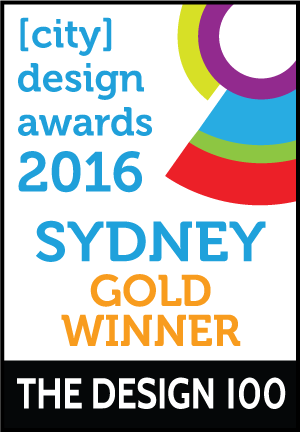 Project Overview
Streamtime is project management software for the creative industry. If you have clients, manage jobs and have a team providing a service (to said clients), then Streamtime could be for you. But in a world where there seems to be a new project management software business popping up almost everyday, how can a 14 year old business like Streamtime compete? By reinventing itself to rip-up the past, start again from scratch – and to build software that competes with the tools of the future.
Project Commissioner
Project Creator
Team
Andy Wright – Director
Johanna Roca – UX & Design Director
Damian Borchok – Director
Jason Little – Director
Melissa Baillache – Designer
Olivia King – Designer
Sam McGuinness – Designer
Mat Groom – Writer
Ben Walker – Illustrator/Animator
Amanda Gordon – Product Strategist
Eugene Lai – Developer
Brady O'Halloran – Engineer

Aaron Green - Founder
Pius Jeon - Developer
Kevin Liu - Developer
Alan Whitby - Developer
Jonathan Gregory - UX
Project Brief
Subject: We want to be better.

That's where the start of the journey with Streamtime began. It was the perfect brief. It didn't give a list of demands, parameters, or constraints. It was simply a request for help. You see, Streamtime was software that needed to be installed and it was ageing by the day. It had suffered (like many other 'mature' software companies) from feature creep. Trying to satisfy requests for bespoke functionality, plug-ins and reporting had created a tool that was hard to maintain and build upon.

The brief, in brief?
• Design a project management tool for the creative industry of today and the future
• Connect with an industry that appreciates being treated like humans, but too often (when it comes to the tools they're given to use) is treated like robots
• Address a much-maligned feature that's been a source of pain for many a creative: $%*&ing timesheets
• Redesign an entire product in 3 months, to get it to market in 4 (ok, maybe 5) months.

Project Need
Project management isn't all it cracked up to be. The accepted business models say we work a 37.5 hour week. That we bill on hourly rates x time estimated to create deliverables. But the reality?

"To be honest, I really don't want to know how much time we've spent on something. It's generally always more. You are never really being completely compensated. It's inevitable. We over deliver." said one interviewee.

While that was fairly common, we also found that (unsurprisingly) we're all different. Timesheets were completed (or not) using a variety of different methods and tools. Some using pen and paper, others using apps or just simply iCal.

Through research, we observed and recorded, one thing that kept coming up: to-do lists. We all (or at least many of us) use lists to organise ourselves and get stuff done, either as a team, or an individual. Something needed to change to meet with the needs of the users.
User Experience
Welcome to a new Streamtime. Where to-do lists are the new timesheets. Where a behaviour that many people already practice, replaces a routine that many of us reviled.

Every time you complete a task in the new Streamtime, a time entry is recorded on the job. No timesheet entry to be seen. Your to-do list is scheduled for you – by simply clicking a button. You can create a job, quickly and easily – the using a simple mechanism that replicates the simple spreadsheet calculator. Then, a click of a button turns that job plan into a quote. Another click, and it's an invoice in Xero. Simple.

The dashboard is personalised for you. Are you money-minded, or information-hungry?
Pick a persona. You see what need to know, when you need to know it.
And we're integrating with the tools people use everyday – Slack integration, and a more in-depth Xero integration.

The interface and all communications have also been completely revitalised. We've introduced a character that helps the user navigate the project management experience, and a tone of voice that understands that the division between work and life is invisible (embracing the true reality).
Project Marketing
The marketing for this project has come from the project. Transparency has been practiced from day one, and the story of the redevelopment of Streamtime has been a key part of the promotion. You can see the story for yourself here: https://streamtime.net/blog/category/product/launch-story/.

We designed and built a new site to market the new product. It brings the character to life, as he walks you through the new world of Streamtime and our quest to change project management forever. And scroll just far enough and you may discover an entirely new world – the timestream. http://streamtime.net/timestream Give it a go, and let us know what score you get!

We also hit Twitter and Instagram to see if everyone agreed that timesheets really do suck, and created responses for some of the more witty replies from the industry Twittersphere.

The new Streamtime (still in an early release phase) is gathering momentum with more than double the weekly sign-ups of the previous product and we're yet to hit 4th or 5th gear.
Project Privacy
Any users interaction with the applications and websites of Streamtime are equipped with the latest SSL3 certificates, and all messages are encrypted with the most modern cypher suite. All user data is stored in a trusted and secure data centre equipped with all reasonable methods to prevent a breach. All reasonable measures have been implemented to prevent a breach including regular security updates and patches.
Digital - Business Operations

From managing personnel, project management and customised apps and tools for specific business processes and tasks, what will stand out here will be those that make it easier for businesses to run both day to day operations and improve their business functionality and efficiency.
More Details