National September 11 Memorial Museum
[DRAFT]
[interview] the project story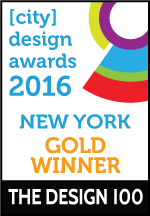 Project Overview
Located beneath the eight-acre 9/11 Memorial in lower Manhattan, the National September 11 Memorial Museum is the global focal point for preserving the history of the 9/11 attacks and exploring their continuing significance. The Museum tells the story of the events of 9/11 through artifacts that range in scale from the monumental to the intimate, as well as through first-person accounts and multimedia displays. The Museum's mission is to bear solemn witness to the terrorist attacks of September 11, 2001, and February 26, 1993. The 110,000 square foot Museum honors the victims of these attacks and all who risked their lives to save others. It further recognizes the thousands who survived and all who demonstrated extraordinary compassion in the aftermath. Demonstrating the consequences of terrorism on individual lives and its impact on communities at the local, national, and international levels, the Museum attests to the triumph of human dignity over human depravity and affirms an unwavering commitment to the fundamental value of human life. The Museum gives voice to the experiences of many, shaping individual narratives into a story of global impact and a place for people from around the world to come together, bear witness, and reflect.
Organisation
National September 11 Memorial Museum
Team
CORE MUSEUM TEAM

Alice M. Greenwald | Executive Vice President of Programs and Memorial Museum Director

Amy S. Weisser | Vice President for Exhibitions

Jan Seidler Ramirez | Vice President for Collections and Chief Curator

Michael Shulan | Creative Director

Ian Kerrigan | Director of Exhibitions

Amy Weinstein | Associate Director of Collections and Senior Oral Historian

Emily Cramer | Exhibition Project Manager

Liz Mazucci | Director of Research

Clifford Chanin | Vice President for Education and Public Programs


EXHIBITION DESIGN AND FABRICATION

Lead Exhibition Design for the Memorial Museum | Thinc Design with Local Projects

Introductory Exhibits, Memorial Exhibition, and Exhibition Level Design | Thinc Design

Introductory Exhibits, Memorial Exhibition, and Exhibition Level Fabrication | Hadley Exhibits, Inc.

Historical Exhibition Design | Layman Design

Historical Exhibition Fabrication | Design and Production Incorporated

Media Production | Local Projects

Media Integration | Electrosonic

Audiovisual System Design | PPI Consulting

Lighting Design | Fisher Marantz Stone, Layman Design, and Renfro Design Group, Inc.

Acoustic Design | Jaffe Holden

Conservation | Art Preservation Services

Owner Representation | Zubatkin Owner Representation, LLC

Museum Architect | Davis Brody Bond, LLP

Pavilion Architect | Snøhetta

Construction Manager | Lend Lease

Project Brief
The National September 11 Memorial Museum presents multiple perspectives on the experience of this complex and continually evolving history. The Museum is designed to accommodate a wide spectrum of users who feel, each in their own way, strong personal connections to 9/11. Designed with visitors' varied personal experiences in mind, along with evolving notions about the meaning of 9/11, the Museum offers many ways to enter the story, clear choices in the path visitors can take and the things they encounter, and opportunities to engage at whatever depth they are most comfortable. Physical materials and archaeological remnants provide a "here-and-now" museum experience—a safe environment for encountering difficult history. Digital materials—mostly narrative accounts—provide a compelling sense of the "there-and-then" of 9/11 without immersing people in a re-creation of the day. The Museum facilitates memorialization and mourning, gaining new perspectives on the events, and placing our own experiences and reflections on 9/11 into the context of others.
Project Innovation/Need
When considering audience, we realized that at the extremes there would be both insiders who survived the day and also those who know nothing about 9/11. Our core strategy was to use the stories from one to engage the other, leading us to rethink the idea of a museum as a platform for storytelling. Visitors share their own experiences and construct their own understanding; the Museum gathers these reflections, turning the experience into a collective act of memory.

Digital material was gathered in an open online call for 9/11 stories, simultaneously building a community, awareness of the project, and a new global archive. Visitors have the opportunity to leave a message by writing digitally at the Signing Steel interactive. Also novel is the seamless integration of media, artifact, and environment. Examples include the subtle use of projection on the concrete walls of the site and select steel artifacts in many of the exhibition areas, and the interplay of media-based storytelling with physical portraits, objects, and a sanctum-like innermost space whose glass floor reveals the fragmented concrete slab that was the original foundation of one of the Twin Towers.

Design Challenge
The Museum's primary challenge is to enable people to witness very difficult material without becoming overwhelmed. The Museum honors and remembers the victims of the attacks, survivors, responders, recovery workers, and others who mobilized in response to the attacks of September 11, 2001. It also has the goal of assisting society in processes of repair following the traumatic disruption experienced by countless people around the world. The Museum therefore has to enable many related but distinct experiences based on people's needs, interests, and goals for visiting. It facilitates fuller access to visitors' own memories of 9/11 through encounters with multiple stories and objects in the Museum. At its best, it enlarges our understanding of the events and promotes empathy in an increasingly interdependent world, along with the fundamental recognition that terrorism is an unacceptable form of response to political grievance.
Sustainability
All exhibits were designed to support the Museum's desire for a LEED Gold rating. Lighting was chosen for good CRI and long lamp life. Suppliers and materials were selected within a 400-mile radius from the installation site, when possible. Selected finishes are field repairable and provide low VOC emissions. The show control systems are equipped with automated start-up and shut-down function as well as error alerts that report immediately to staff.


Pop-Ups, Display, Exhibit & Set Design

This award celebrates innovative and creative design for a temporary building or interior, exhibition, installaiton, pop up, fixture or interactive element. Consideration given to materials, finishes, signage and experience.
More Details