Australia Post Rebrand
[DRAFT]
[interview] the project story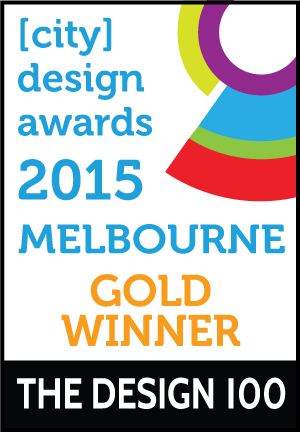 Project Overview
Australia Post has a long and proud history, helping service and connect Australian businesses and communities for over 200 years. But the decline of mail, rise of the digital economy, and proliferation of disruptive start-ups looking to cash in on a world increasingly lived online, means Australia Post is currently facing one of the most challenging periods in its history.

But with challenge comes opportunity.

There is still much good will and trust afforded the Australia Post brand. And its physical network (over 4,400 Post Offices) and 'last mile' delivery capabilities (more than 11.3 million addresses across the country) remain competitive strengths.

Importantly, Australia Post's digital capabilities are also continuing to grow, as evidenced by over 2M registered users, and 111M visitors to its digital platforms last year.

The opportunity was to refresh and reinvigorate the brand; to ensure it remained a relevant and integral part of connecting people, businesses, and communities into the future.
Project Commissioner
Australia Post
Project Creator
Principals
Team
Strategy Director – Wayde Bull
Executive Creative Director – Simon Wright
Design Director – Gabriel Mello
Senior Designer – Josh Sobel
Designer - Carolina Relander
Group Account Director – Melissa Dale
Account Director – Mat Hyde
Account Manager – Lucy Calder
Artwork – Adam Leddin
Production – Vanessa Meaker
Head of Writing – James Schloeffel
Writer – Michael Thebridge

Project Brief
E-commerce is transforming our world, and as a result our customers' needs and expectations are changing faster than ever before. To this end, Australia Post needed to demonstrate that it was changing too; that it was keeping pace with the demands of today's modern world.

Our brief was to contemporise the Australia Post brand.

By revitalising its brand identity, Australia Post was reinforcing its commitment as the key national interface at the crossroad of the physical and digital worlds, thus delivering e-commerce to everyone, everywhere, everyday.

Project Innovation/Need
Australia Post is a highly visible and relatable brand. A national icon. Wholesale change, or a start from scratch rebrand was therefore simply not an option (and rightfully so!).

With this in mind, we looked at each individual element, and took a 'sum of the parts' approach to re-invigorating the identity. We created a more dynamic version of the logo; implemented a fresh new photography style that feels warm and human; created a flexible new illustration style, united by the square shape of the logo; contemporised the colour palette and typography; and introduced a new brand voice.

But we didn't just stop there. Once we had refreshed the core Australia Post identity, our writing team, XXVI, looked at how the core identity could stretch and talk to different audiences, from community and youth, through consumers and small business, to Enterprise, Corporate and Government customers

All the while maintaining the integrity of the core identity, and recognition of the master brand that customers know and trust.

The result was a contemporary – yet flexible – new identity system for one of Australia's favourite and much loved brands.
Design Challenge
Australia Post is a large and complex organisation. It covers multiple services and industry sectors, and communicating to a large spectrum of stakeholders (both internal and external). This created a unique challenge when developing the identity, as the needs of the users and audiences were wide and varied.

By sitting down with various stakeholders up front, and understanding the needs that existed within the business, we were able to successfully create a flexible identity system, that allowed appropriate audience stretch without making the brand feel disconnected.

We also worked closely with Australia Post's other agency partners, to ensure the brand identity that we created, would be applied correctly in each of the various channels and items of communications.
Effectiveness
The client is really happy with the new identity, and it is currently being rolled out and implemented across the business.

Although it is too early to provide official results, the anecdotal feedback from the broader business has been overwhelmingly positive. They feel it is much more contemporary and reflective of the brand values, and can't wait to start using it.
Graphic Design - Corporate Identity and Branding

This award celebrates creative and innovative design in the traditional or digital visual representation of ideas and messages. Consideration given to clarity of communication and the matching information style to audience.
More Details