Photo Credit : Andrew Lecky Dave Kulesza
Project Overview
What is a family home in this day and age? There is a trend for larger homes but how do we make them homely and inviting? How do we keep a family connected? The Wolf house answers these questions through the architects design philosophies. Wolf Architects believes that the family is the microcosm of humanity and that the house (as a place to nurture the family) is a microcosm of all greater architecture. The Wolf house has an "East meets West" theme for a Young family of 5 with Asian heritage. A home that is playful, flexible, energy efficient, and light filled. An open plan with views and vistas throughout, yet still private with clearly defined spaces and zones. A house to make or preserve memories with ample storage and display space for various collections and art pieces.
A home based architectural practice is also to be accommodated with separate entrance and amenities. Then there are also the 5 classic cars to consider.
There were many things to consider and the challenge was in bringing it all together such that it all feels homely and connects the family
Organisation
Wolf Architects
Team
Heading the design team is Taras Wolf, a man of passion. Taras graduated with 1st class honors from the University of Melbourne. After his studies he had careers related to painting and sculpture, interior design, graphic design, property development and for 15 years he was one of Australia's top professional ballroom dancers. He lectured, coached, competed internationally and ran his own Dance school. It is his broad background in all things artistic that gives Wolf Architects its greatest edge.

He has won awards, worked throughout Asia, and is renowned for contemporary luxury homes. His work has been regularly featured in Design magazines internationally as well as winning record prices in the streets of Melbourne. For almost a decade Taras has also taught architecture and design theory subjects at the University of Melbourne. More importantly though, is his clear communication with clients to help create their dream home.
All our team members come from recognised schools of design and have been carefully selected based on their attitude and ability to grow as designers. They also undergo unique Wolf training programs to ensure that their skill levels meet the Wolf Standard.

We understand the importance of listening to and communicating with clients to achieve outstanding results.

While most members of our team have input into each project and the design process, clients deal directly with the principal architect Taras Wolf throughout the whole design process. .Every project is overseen by Taras from start to finish, ensuring that all projects receive the Wolf seal of approval.

Builders were involved throughout to advise on costs and how to achieve various design objectives. Multiple engineers ensured an efficient structure and to avoid waste. An external landscape architect was employed to provide alternative ideas in the schematic design stage. These ideas were further developed in house and a good landscaper was engaged to create the final product with further advice on quality finish and costs. Priority was given to space, function and circulation. Achieving this with a large house represented excellent value. A flexible design to space and layout allows for future changes with minimal costs. The focus on energy efficiency will also represent value over time with maintenance and running costs. The house now also acts as a display home for the Architectural practice.
Project Brief
The Wolf house is a family home designed to a very extensive, detailed, and specific brief. It is an example of many ideas, intended to connect the family in unique ways. It is also fuelled by a rich personal memories from the family's Asian heritage and a passion for the excellence of Mercedes Benz.
The result is a home with 28 spaces that interconnect over 10 level changes.
A carefully conceived staircase winds up to the roof top studio. Together with an open void space it forms a vertical corridor through the centre of the house to create zones that separate public from private, and parents from children. Views and vistas through this vertical corridor playfully connect the family.
A large variety of materials were used throughout. A change in colour tone, texture and density can be seen as one travels through the various levels and spaces. The ground level for example has harder and darker surfaces while the top floor is an expression of softness and lightness.
On every level from form, arrangement of spaces, use natural light and materiality the house works like a well honed and finely crafted instrument designed to connect the family together.

Project Need
Beauty, love, truth and peace. These are our ideals. Architecture is the instrument by which we seek to achieve our bottom line- Happiness! Our work is incomplete if it does not deliver happiness to its users despite any awards or recognition it may receive. Our passion for residential work comes from our belief that the family is where we establish our ideals in life. Thus a home designed to nurture these ideals is a microcosm of all greater architecture. The Wolf house has set a new standard for how family homes should be conceived.
The house is a lot more than just a beautiful and sustainable building. It is a platform for each family member to express themselves honestly. It is at the same time a generator of happiness.
further to this the house is proactive gesture that works toward redefining suburbia as a place where at times a lot of change happens although not much of it has a great deal of merit, to a context where the cultivated and delightfully enigmatic undertaking can and does legitimately occur to enrich the built environment.

Design Challenge
The main challenge was in finding a balance between a family home and an architectural practice. As an architectural practice the house had to be an exemplary example of the practices design ethos.
As a display house it demonstrates a large variety of design ideas and materials.
More importantly was the task of providing privacy to the residence for the family. The house thus had to be carefully zoned with clearly defined public and private spaces.
The site itself was not without its challenges. We chose to retain certain elements of the previous 1940s residence for cost saving reasons and in consideration of embodied energy and memories. These included:
• The existing master bedroom and en suite which was renovated several years prior
• A yellow brick tunnel which has a mural painted by the owner.
• The front fence
• The rear yard
• A large 4 car tin shed.

Sustainability
The house focused on minimizing mechanical heating and cooling with good insulation and orientation of windows(which are all double glazed).
A vertical corridor acts as thermal chimney that allows for night purging. Operable windows in strategic locations further allows the house to breath and plenty of natural light in the day.
lighting is almost 100% LED.
Hyrdonic heating in the concrete slab, radiators and solar panels add to the houses performance. Consideration to embodied energy with recycled and recyclable materials. Local products and manufacturers were chosen with materials and finishes that are also low in VOC.
Over 50 items from the previous house were recycled back into the new house. Even plants from the old house were rescued to be replanted in the new house landscape.
Garden and toilets use recycled water from a large underground rain water tank.
Consideration to maintenance relates to sustainability by reducing long term running costs. Cars can be washed with rainwater on sleepers concreted into the grass so that the water used also waters the garden.
Further to this the house has been designed to be flexible in use of space. This avoids costly and premature renovations commonly seen.

Architecture - Residential - Constructed

Presented by: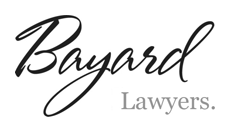 This award celebrates the design process and product of planning, designing and constructing form, space and ambience that reflect functional, technical, social, and aesthetic considerations. Consideration given for material selection, technology, light and shadow. The project must be constructed.
More Details