Melbourne's GPO Christmas
[DRAFT]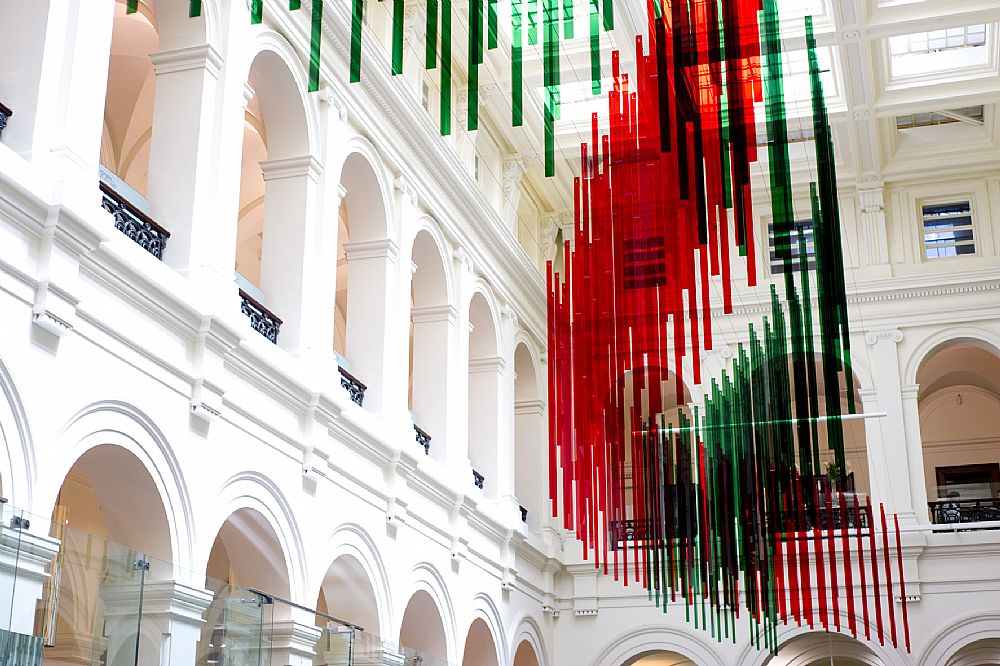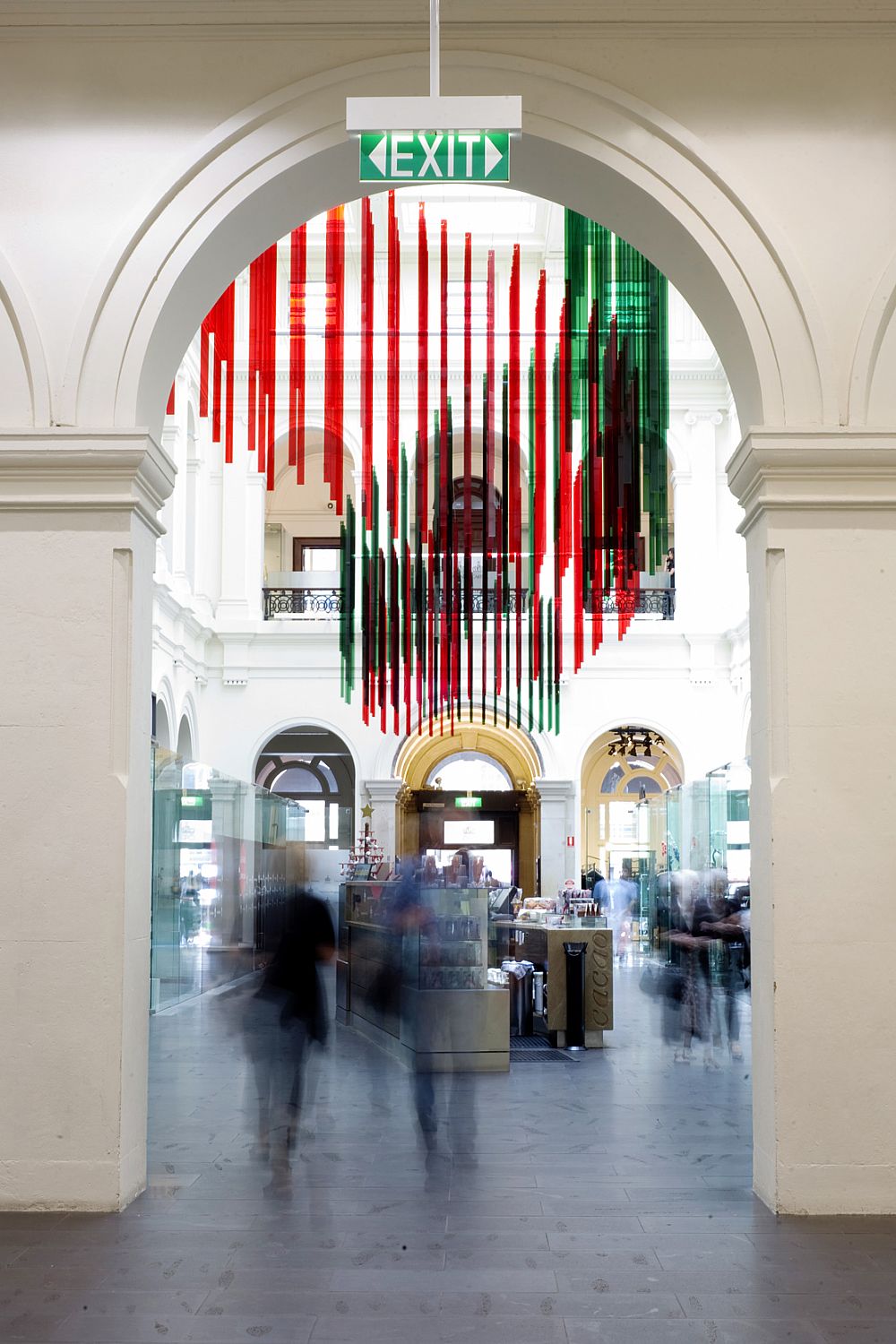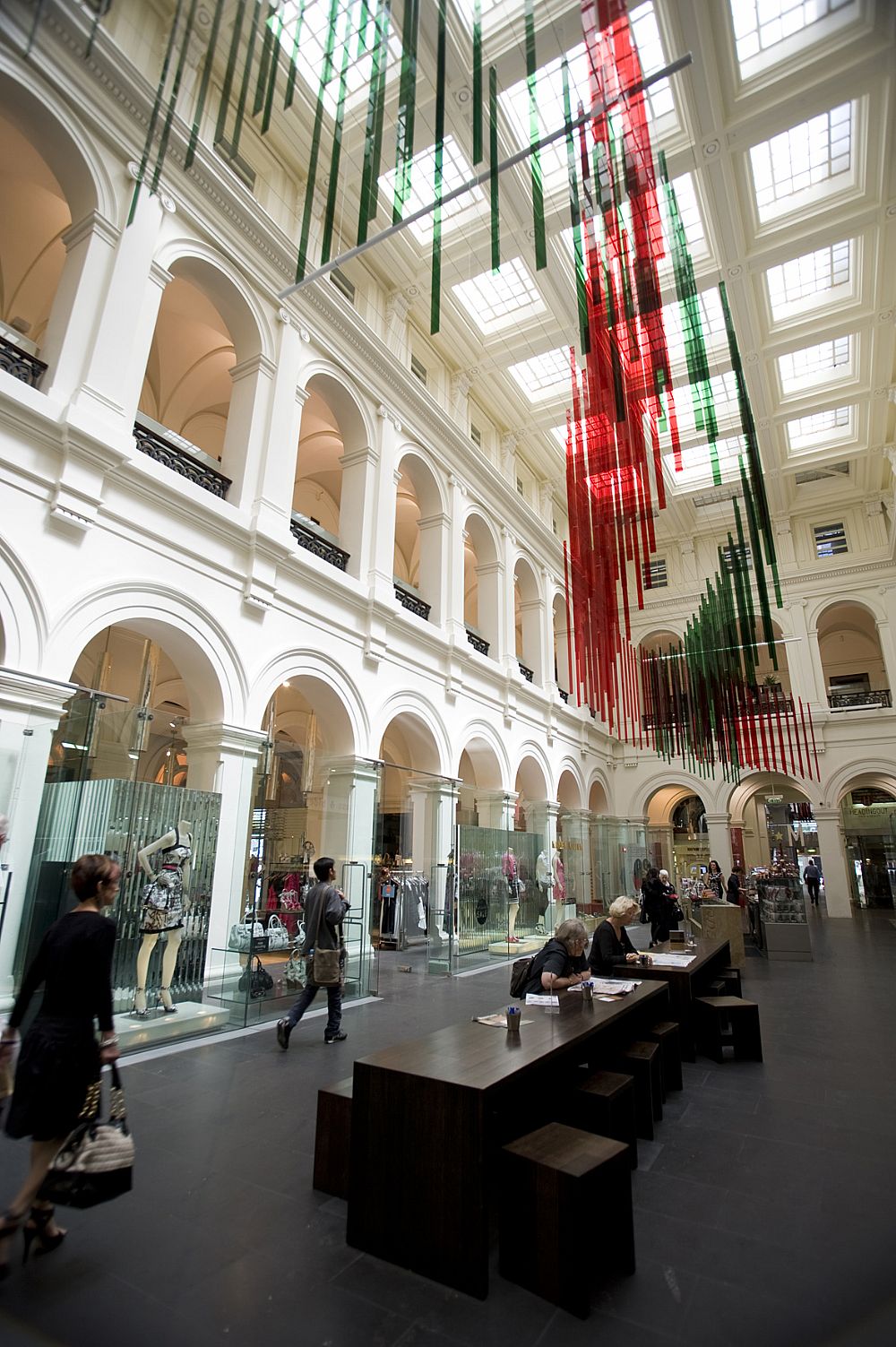 Project Overview
The designer brands housed in Melbourne's GPO share the same philosopy. Each offers uncompromised inspiration, sophistication and style. Our objective was to reflect these ideals in a fresh and contemporary interpretation of Christmas.

500 acrylic shards form 2 ribbons of brilliant colour. Illuminated by the Postal Hall's glass ceiling during the day, the shards shimmer and glow with light.
Project Commissioner
Melbourne's GPO
Project Creator
Davidson Branding
Team
Alan Morrison, Design Director
Matt Turner, Business Group Director
Diadem, construction and installation
Project Brief
Our brief was to create an installation that reflected the GPO brands personality - premium, sophisticated and stylish.
Project Need
The vast majority of Christmas "decorations" draw upon conventional Christmas themes or icons which have become very tired and predictable. This project called for a fresh and inspiring solution.
Design Challenge
This project had tight time and budget parameters and some logistical challenges. The nature of the design and the height of the space necessitated the design and installation of a clever and unobtrusive suspension system.
Sustainability
Our installation was designed to be used more that once to maximise its value. When the time comes, its acrylic shards may be recycled.
Installation Design - Display

This award recognises a temporary building or interior. Consideration given to furnishings, fixtures, stands, signage and traffic flow.
More Details