Vic-Heritage iOS app
[DRAFT]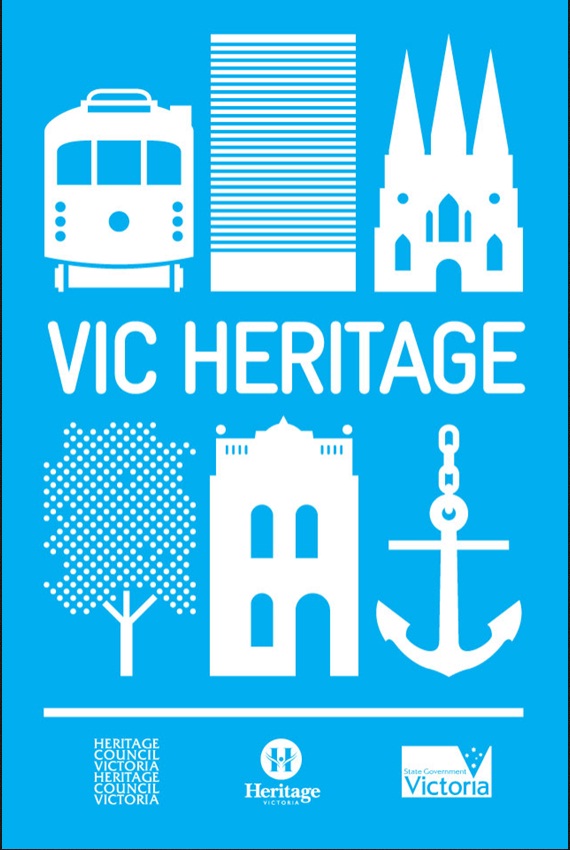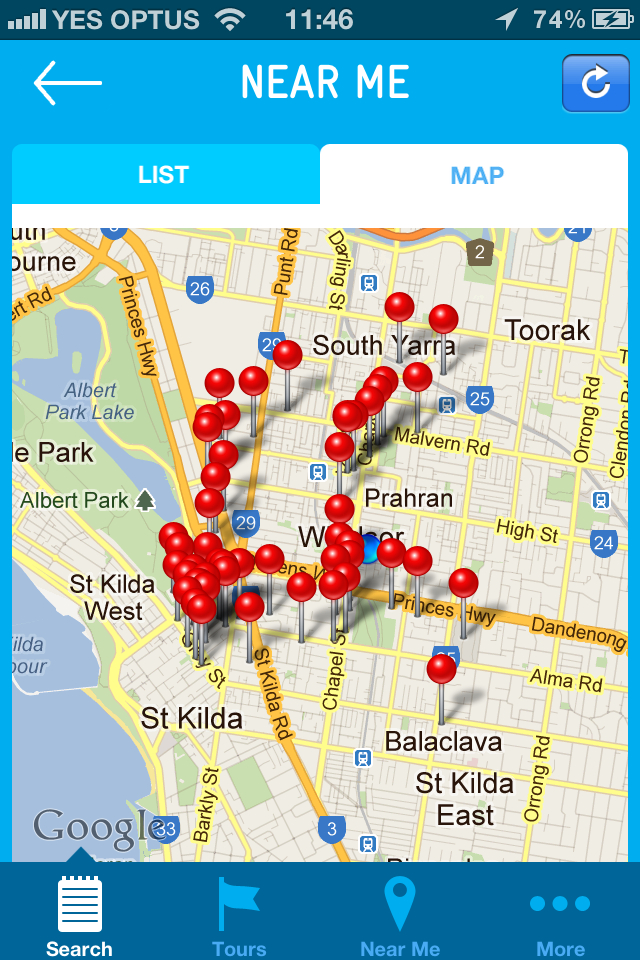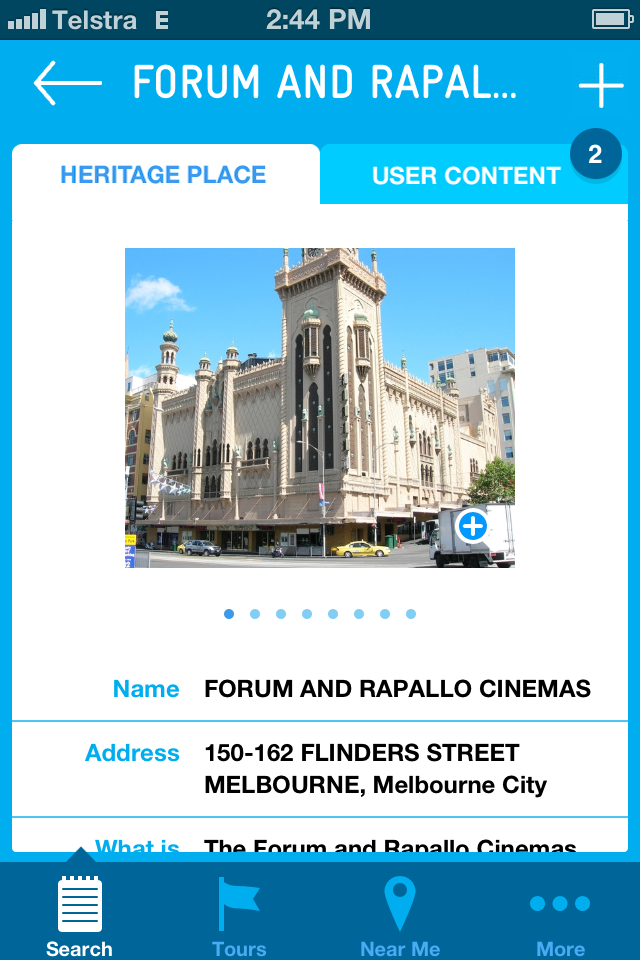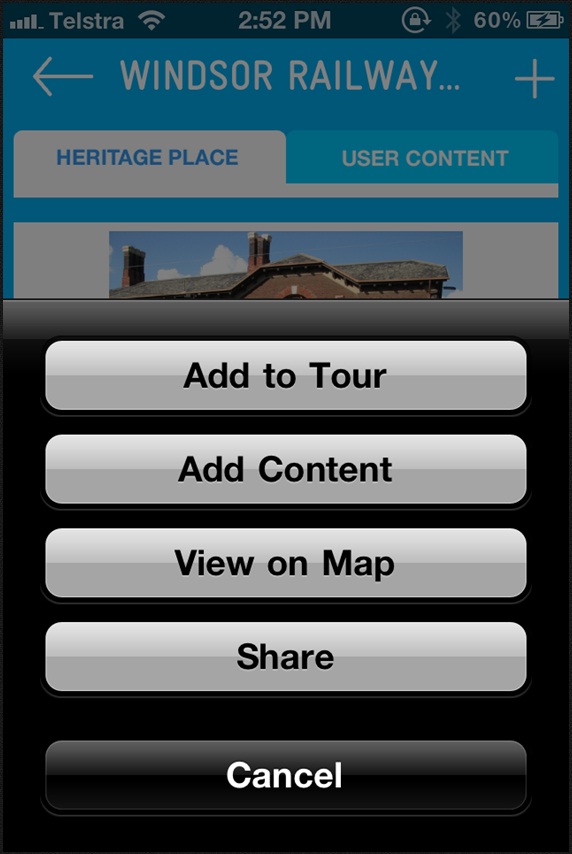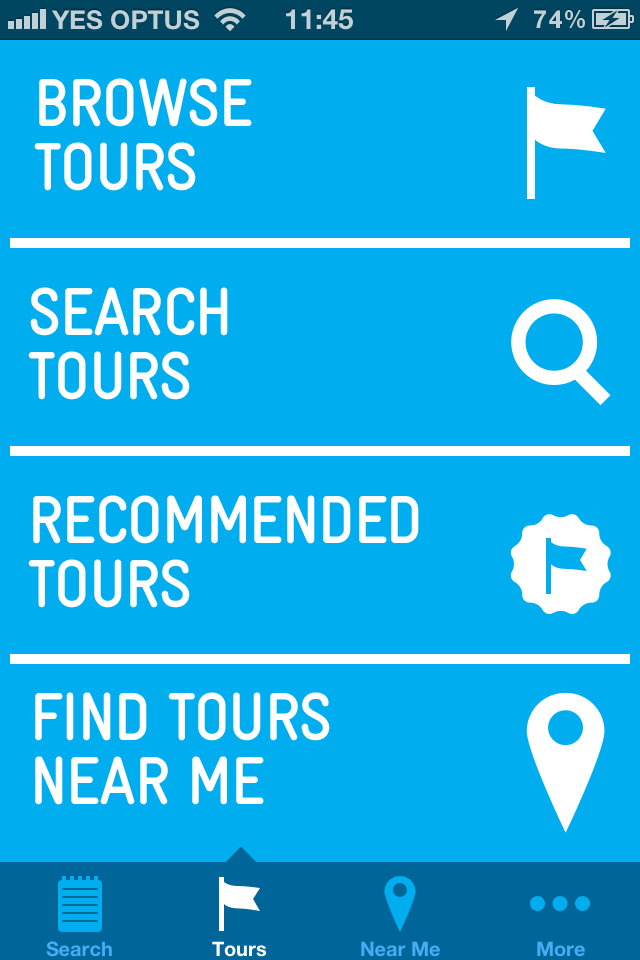 Project Overview
Victoria is filled with amazing, historical and unusual places. People often wish they knew the stories behind the places they love - and now they can.

This app is for people who sit on the tram looking with curiosity at places they pass. It's for architecture buffs who want to go on a tour of 20th century places in the CBD, or hear contemporary architects talk about transforming older buildings into cutting-edge contemporary spaces.

Most of all, it's for the people - locals and visitors - who love Melbourne and regional Victoria and want to know more...

Organisation
Heritage Victoria/ Heritage Council of Victoria
Team
Project Manager: Tanya Wolkenberg, Heritage Council of Victoria
App developers: Outware Mobile. Outware founders: Eytan Lenko, Gideon Kowadlo, Danny Gorog.


Project Brief
Vic-Heritage explores the histories of the most important and unusual places in Melbourne and regional Victoria, Australia. Drawing on their official data of the Victorian Heritage Register, it provides a definitive history of over 2,200 places.

Spanning significant places from the 1840s to the present, Vic Heritage captures everything from Victorian to modern architecture; from houses to industrial spaces; from mansions to bridges; from public toilets to trees and gardens.

Vic-Heritage encourages users to connect with their favourite places and share them - by adding their own content, or linking their favourite places into tours.

Project Innovation / Need
Vic Heritage uses unique, custom app engineering to create an innovative approach to telling the stories of heritage places.
It not only brings the stories of older places into the 21st century by delivering them via iPhone and iPad, it also encourages users to contribute content, share via social media and create their own tours.

The app draws on the data of the Victorian Heritage Register, the 2,200 places considered to be of the most significance to Victoria. As new places are added to the Register, the app updates.

This app is loved by travellers and tourists with interests in architecture, history, design or cultural heritage who use it to plan trips in Victoria, or use it on location while on holiday.

Vic Heritage has been hugely successful in providing a platform for people to share stories of places around them. Organisations are also embracing it - we've been approached by archives and community historical organisations who want to upload their content about places on the Heritage Register onto the app. Uploads will begin in the next month and will range from original drawings and plans of buildings on the Register (held in other organisations' collections), to oral histories of people talking about places they have connections to.

User Experience
Although the app has innovative functionality, we've kept it really simple to use. Most simply, users can view heritage places near them, or search places based on geographic location, architect, type of place (bridge, theatre, etc) or other search term.

Users can also upload their own content to each place. Perhaps your parents met there, or you saw an amazing band there. Or perhaps you've got a great image of the place you want to share. User content is moderated, and we've been blown away by the quality of content contributed by users.

There is also a Tours section. Users can also go on our recommended tours, some of which are professionally created audio tours, create tours and share them with others, or browse the tours created by other users.

The glowing comments on AppStore say something about how our users rate their user experience. For instance:

A real gem *****
Downloaded this on a whim after seeing it on the featured list... What a surprise! Great looking, easy to engage with, informative app that really encourages you to open your eyes to the history that surrounds us. Get it!

Brilliant *****
This app just keeps on getting better. It's fast, it's informative and incredibly useful. Great for hunting down the interesting places in any location throughout Victoria. Well done.

Project Marketing
Marketing strategies have included:
- Facebook
- Twitter
- Heritage Victoria website
- Promotion to communities of interest, websites and blogs for architects, designers, historians and educators.
- App featured as 'App of the Week' on AppStore in Australia
- App featured in the 'What's hot' of Education category of AppStore for months
- App given favourable reviews in Macword, and other on-line blogs and portals
- App listed in May 2012 as number one of 'Five apps to discover Melbourne by' on the Melbology blog
- App currently has a five star rating in Appstore based on 19 reviews
- App recommended to teachers by Apple Distinguished Educators in Victoria as an outstanding educational tool

Tags
This category recognises applications developed for all levels of government services. Examples of such apps include VicRoads Smart Apps and the Vote Victoria app.
More Details