Photo Credit : TUVE, Matteo Carcelli and Design Systems Ltd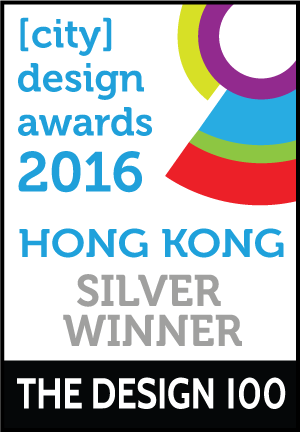 Project Overview
This boutique hotel is designed as a journey of unfoldment in both physical and psychological senses. It is a world of tranquillity, a moment of surprise, an emergence of emotions, upon the travellers' arrival and entry into the space. The entire hotel experience, from the official website, social media, to the spatial discovery and stay, embodies and manifests the aesthetics and poetics underlying the philosophy of the hotel, which is a kind of hidden beauty to be discovered and appreciated with one's heart and mind. By the meticulous arrangement of design elements, we hope to invoke a sense of discovery, to create a memorable hotel experience with undulating waves of feelings, ripples of delight.
Project Commissioner
TUVE
Project Creator
Design Systems Ltd
Team
LAM Wai Ming, WONG Wing Kin Kent, CHU Wai Fung Phoebe, ZHANG Xing, CHUNG Kin Lung Kurt, FANG Huanhuan
Project Brief
We try to induce emotional resonance in the travellers with lighting, by enhancing materials' special qualities, revealing textures, letting them shine or cast shadows. The majority of lighting in this hotel is done by uplight from the skirting to create unusual, unexpected directions of shadows and illumination on the surfaces. In places where supplementary lighting is necessary, ceiling lights or task lights are installed with an unobtrusive orientation.

We have custom-designed a whole range of exposed details as the embodiment of refinement, our approach to "rarity". In each detail there are traces of craftsmanship, quietly telling a story about their attributes, their creation and their relations with users and other materials, as in the brass surfaces for the reception counter and the washroom. Regularly used parts shine like a mirror, while the less touched parts are left to oxidize, forming a pattern that records human touch. By exclusively formulating and crafting all details – even as tiny as a hook – we intend to convey the hotel's attentiveness and refinement.
Project Innovation/Need
For hotel being travel accommodation, we were inspired by our early travel experience – camping – when we were young. This is an experience of a new environment where everything is full of surprises, fun and memorable. It does not have to be like home. It can be different, or even unexpected, as opposed to the often unchallenged perception of what a (standard) hotel should be. This unusual uniqueness is the rarity we want to achieve for this boutique hotel. We try to focus on explorations and modifications of simple materials and finishes for a unique spatial experience. We hope to invite the travellers to a journey of hidden beauty discovery.
Design Challenge
The client would like to differentiate the hotel by rarity. Endorsing an alternative understanding of rarity, we refrain from using the most exotic and expensive materials or furniture to create a luxurious hotel, because we feel that the term "luxury" has much been vulgarized nowadays. Rather, we prefer "refinement", another way of beauty which goes beyond the surface.

Textures of materials represent a variety of traits. The combination of them shapes the character of our design. For this hotel, we choose to use relatively common materials such as concrete, galvanized mild steel, brass, oak and wired glass. The challenge is to enhance the materials' natural beauty and unleash design possibilities. We do so by exploring the material textures with surface treatment techniques and use of lighting. In this way, we design for the space to carry its own character and induce emotions in the users.
Sustainability
We have chosen commonly available and inexpensive materials whose production and construction methods tend to be simpler. This is to ensure shorter lead time and transportation to reduce carbon footprint, making the project more environmentally friendly and cost effective

The design has a focus on simplicity to facilitate daily operation. We pay special attention to detail design to allow for easy and sustainable maintenance. Instead of complicated forms and structures which are not easy to be cleaned and maintained, we use lighting design to highlight material's characteristics.
Interior Design - Hospitality & Entertainment

This award celebrates innovative and creative building interiors, with consideration given to space creation and planning, furnishings, finishes, aesthetic presentation and functionality. Consideration also given to space allocation, traffic flow, building services, lighting, fixtures, flooring, colours, furnishings and surface finishes.
More Details