McDonalds Hong Kong
[DRAFT]

Photo Credit : Landini Associates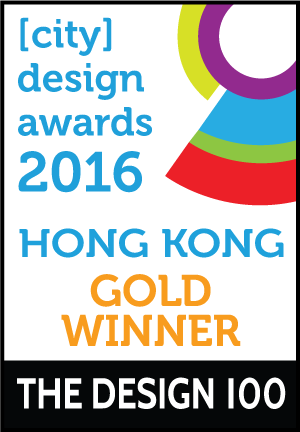 Project Overview
An experiment in "Quiet Design", this is the first of a number of initiatives being tested globally. The intention is to hero the food, the service and the people who come to enjoy it; to create a "recognizable neutrality" that allows this to happen.

Within a week of trading this store had received global media attention for not only radically transforming McDonald's but also the fast food sector as a whole, and revenue has far exceeded expected targets. Staff turnover is down and customer preference at an all time high. The design has just been chosen as a new global model to be used internationally and Landini Associates appointed lead designer world-wide.
Project Commissioner
McDonald's Hong Kong
Project Creator
Landini Associates
Team
Landini Associates is a multi-disciplinary design and brand consultancy consisting of strategic planners, architects and interior, graphic and product designers. Strategically driven but creatively led, they are equally at ease inventing new brands as they are evolving and redefining existing ones. Landini Associates designs every customer touch point, from interiors to identity, packaging and websites, uniform and print, in order to create cohesive and powerful brands.

Throughout all their projects Landini strives to "Reinvent Normal". This is a process by which everything is challenged, broken down and if needs be discarded. What results is the reinvention of the vernacular of any category that they are working in.
Project Brief
The brief's challenge was to reinvent the brand for a new generation. The scope included: interior and kitchen design, crew clothing, product packaging and in-store graphics to create a holistic environment and new customer experience.
Project Innovation/Need
Concrete, glass, stainless steel and oak form a palette of stylish simplicity. The colorful graphic environments, that became the signature for McDonalds internationally, are now replaced with a more understated approach. The walls of the store intermittently celebrate the "classics"; large white line drawings of Cheese Burgers and other iconic products "tip a nod" to McDonalds' heritage.

Multiple seating zones feature, with new seating types for McDonald's and areas designed to accommodate families, groups and individuals. Zinc, concrete and oak tables and benches help define these zones, and the theatre of the custom grill is open, front and center so it can be viewed up close from a seated table to its side or alternately from adjacent high communal tables.

The kitchen is completely transparent to showcase the preparation of food, sometimes it's viewed through a lens of red glass and in every instance it's on show as a theatrical backdrop to the restaurant.

Design Challenge
Creating simple places and spaces is much harder than creating loud fashionable ones, creating memorable simple spaces is harder still. In a world where everyone is shouting louder and louder, our design solution aimed at allowing the food and services to do the talking. Through design, we wanted to create a neutral, classic space that is memorable too.
Sustainability
Throughout the interior we have used classic, honest and raw materials that will last. We have designed to create something special that will last as part of the local community. This is a studio philosophy that allows for sustainable design, and one that we applied when designing McDonald's Hong Kong.
Interior Design - Retail - Shopping & Food

This award celebrates innovative and creative building interiors, with consideration given to space creation and planning, furnishings, finishes and aesthetic presentation. Consideration given to space allocation, traffic flow, building services, lighting, fixtures, flooring, colours, furnishings and surface finishes.
More Details