Panel
Panel members are recognised voices in the design economy sourced from leading studios, industry bodies and design commissioners. The panel members curate nominations, rate programs, contribute content and provide advocacy.
The panel is broad based as the programs cover multiple markets and design areas. Additional panel members are appointed throughout the year to provide specialised input and ensure diversity. Our reachout is driven through the advocacy of the programs by the panel. Panel members do this though mentioning the awards via social media, advocating to partners and speaking about the awards at forums or during private conversations.
Glen Barry

Founder + Creative Director, Genius Group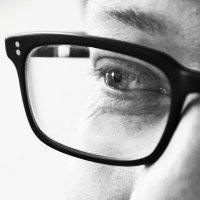 Glen is a Brand Identity specialists with over 16 years of Global Brand Experience working for the top tier branding consultancies in New York (Siegel + Gale), London (Interbrand), Sydney (Landor, IdeaWorks) & Melbourne (FutureBrand / FHA)
top
Mark Bergin - Experience Design

Founder & CEO, DRIVENxDESIGN
Courage is the root of all creative projects, courage of the sponsor, courage of the project team and courage of the creative team. design100 celebrates courage through 11 design awards programs. All programs are marketplace centric and offer an opportunity to recognise those that are defining tomorrow. When I'm not advocating or celebrating design, I work as an adviser to projects on the client side, providing expert input on how to structure projects, develop creative ideas and engage the best of market suppliers to deliver exceptional project outcomes. At the heart of my work is a focus on experience design. Always with one simple question - are we making something that is Made for People? Specialties: creative direction, experience design, project guidance, project direction
top
Greg Branson

Founder, Design Business Council

Greg has had 20 years experience in running a design studio, building it up from two people to 13. During that time he has assisted clients from organisations of all sizes and types to use design for a wide range of communication/marketing projects. In 2005 Greg established the Design Business Council to use his expertise in design management to train other designers and to help business owners use design more effectively. Greg, with partner Carol Mackay, has begun developing a series of eTutorials to take design management training online. Greg has extensive experience in developing design strategies and design audits. He has conducted design audits for a large number of public organisations such as TAFE institutes, service organisations and SME manufacturers. In 2010 Greg was given federal funding to show 12 design studios how to conduct design audits and develop design in business strategies. This resulted in 20 design audits being undertaken. Greg Is committed to design education. He is Chair of the Program Advisory Committee for Communication Design in the School of Media and Communication RMIT. In 2013 Greg, with his business partner Carol Mackay, commenced work on a design management publication that shows the best practice for a successful Australian design studio. The publication is due for release in August 2013. Specialties: Design management, design audits, design strategy, design thinking, design management online learning
top
Grant Davidson

Managing Director, Davidson Branding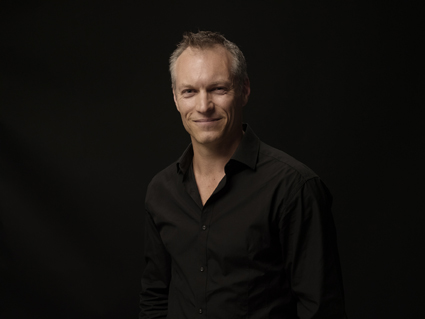 Graduating from Swinburne International School of Design in 1989, Grant has pursued his love for ideas beginning his career as an Art Director at Ogilvy & Mather. It was there that Grant was presented with the opportunity to accelerate his skills in strategic and creative thinking. After a couple of years of intensive training, a desire to revel in the detail and craftsmanship of design and an entrepreneurial attitude; Grant saw the opportunity to form his own business which brought these disciplines together: strategy, creative thinking and craftsmanship – a vision that combined the best of all worlds. Over the past 20 years Grant has built a multi-award winning branding business, attracting some of the best talent from around the country and across the globe. A self-confessed knowledge junkie, Grant is passionate about acquiring and sharing knowledge. As such Grant is an esteemed lecturer at RMIT, Swinburne, Victoria University and the Australian Federation of Advertising as well as being sought after for numerous speaking engagements as a guest speaker. Grant loves the industry and has a strong desire to see it develop and prosper – a desire that drove him to become Vice President of the Melbourne Advertising and Design Club in 2003. His efforts were recognized with an honorary life membership and Grant now looks forward to being apart of influential initiatives that will continue assist this industry in the future.
top
Joe Distefano

Head of Operations, design100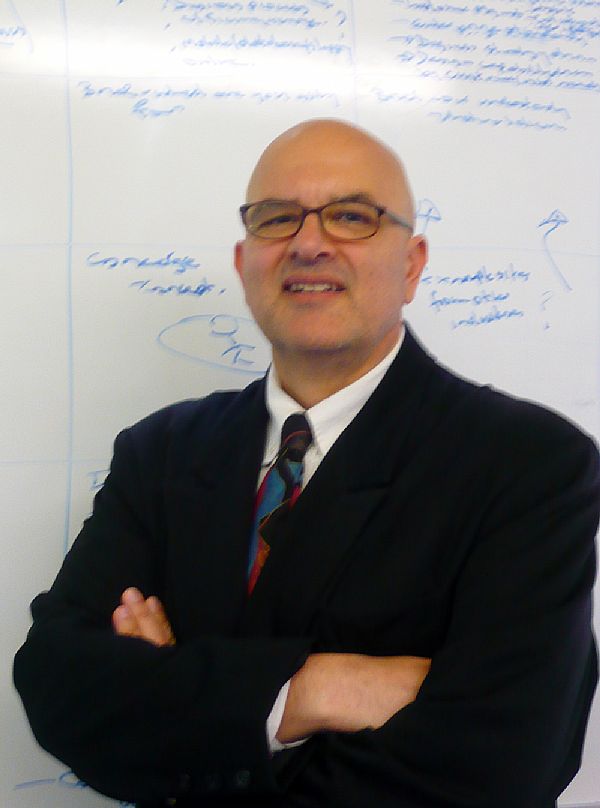 Joe has been working professionally in the online industry for over 12 years. His involvement started even earlier while In advertising. He was one of the first to win an award for the newly included interactive/multimedia category at the MADC awards. His work has crossed many streams; design, development, strategy, information architecture, as well as various disciplines including eCommerce, Corporate/Branding sites, CRM software, Intranet. He has been encouraged by the growth of mobile not simply because of the new form factors, but of the challenges it creates in how we communicate with our Users. Specialties: Site and Information Architecture, Interaction modelling, site build, Content Strategy, Design, production, Web Standards
top
Brendan Lewis

Managing Director, London & Partners

Brendan Lewis has setup greenfield professional services businesses around the globe – Investing in South Korea, Vietnam, Indonesia, Hong Kong and Romania. He also has extensive commercial experience in the UK & the US. His background includes qualifications in accounting and IT and his industry experience includes; Oil & Gas, ICT, Product Distribution, Engineering, Internet & Advertising. Well known for his commercial insight and extraordinary network, he also chairs the Churchill Club in Melbourne and runs Ministerial Dinners. As the sole representative of London in Australia for investment attraction, he personally generates up to 46 new investment projects per annum.
top
Jenny Page

Colour Design Professional, CSR Bricks & Roofing
Currently working on the CSR House colour scheme Specialties:Professional Colour and Design Consultant
top


Graduating with Distinction in Industrial Design from RMIT University, Dominic possesses over 20 years design industry experience, working across a range of disciplines. Starting his career as an exhibition designer, and shortly after in a commercial interiors practice, Dominic spent these founding years designing spaces, objects, point of sale and furniture products for corporate clients such as BMW, Telstra, Holden, and ANZ Bank. In 2000 Dominic joined with two partners to found Diadem, a multi disciplined brand implementation firm. Dominic and his team have successfully collaborated with many of Australia's leading and renowned architects, graphic designers, and interior designers, to design, develop and deliver many significant landmark projects. Over the eleven years, Diadem has transformed from a small practice to a medium enterprise with over 70 staff across Australia and New Zealand. In recent years Dominic's role within the business has shifted from Design Director to CEO & Managing Director, focusing on the commercial aspects of design business. This still affords him the opportunity to work with many designers and corporate clients in a management capacity.
top