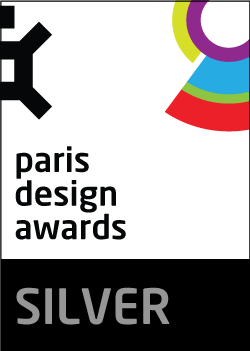 Project Overview
We expect to present, in this residential interior design plan, a house concurrently with clear views and contemporary fashionable aesthetics.
Organisation
Team
Clement Tung Jeun Cheng
Project Brief
The visual space essentially presents the comfortable and low-key style. The two big curved floors distinguish the upper and the lower spaces. The transition space adjoining the living and dining rooms is decorated with the simple and magnificent lines, thus manifesting the one-of-a-kind decoration style in the house.
Project Innovation/Need
The interactions between the plain lines and the lights create the energetic sense. The linear elements consisting of the curves are comprehensively decorated in the house, in which the simple and neat lines are perceivable on the front, and the graceful curves are perceptible on the side, therefore presenting the intertwining and contrasting aesthetics as well. The indoor space observed from different angles shows different visual influences. The crafty and ingenious design ideas prepare for the home a wonderful life experience.
Design Challenge
At the moment coming in the house, the petal-shaped ceiling lamp comes into view. The enchanting spiral staircase adjoining the dining room and upper floor is decorated with the glass, thus exposing the smooth charms. The ribbon-like structure, meanwhile, guides the line of sight upwards. The metal lines with the color champagne are adorned on the staircase that becomes therefore more delicate. The seemingly round glass composed of the glass with different curved shapes, thus the subtle changes make this intermediate space more exquisite.
Sustainability
The main space decorated with the light stone tiles and the dark wallpapers brings out the majestic qualities. The metal lines with the color champagne accentuate the delicate details of design. The grained glass corresponding to other materials constitutes the intriguing contrast between the real and void features. The master bedroom is decorated with the splicing wood floors, in radial forms, that turn people's attention to the bed, thus enhancing the in-depth views. The dark wood ornament and the wall cloth reciprocally expose the composed and delicate textures, spawning the cozy and laid-back ambience in the bedroom.
Interior Design - International Residential

This award celebrates innovative and creative building interiors with consideration given to space creation and planning, furnishings, finishes and aesthetic presentation. Consideration also given to space allocation, traffic flow, building services, lighting, fixtures, flooring, colours, furnishings and surface finishes.
More Details