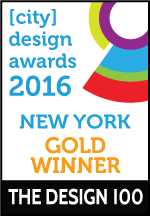 Project Overview
What was once a 20th century shipbuilding factory is now the ultimate resource for hardware-centric technology in New York. New Lab is where designers, engineers, and entrepreneurs can take their ideas from concept to prototype to production all under one roof.
Organisation
New Lab
Project Brief
A work-model for the future of advanced technology.
A professional base for 350 visionaries, representing 50 companies, New Lab functions as an independent version of the MIT Media Lab, offering an unparalleled interdisciplinary space that supports advances in hardware, material sciences, manufacturing, and robotics.


Project Innovation/Need
New Lab's prototyping shops are an essential feature of New Lab's hardware-oriented support for its member companies. The shop operates 24/7, with custom consultation available in-house. This ensures a more efficient design-to-manufacturing workflow, all in one place. Through technology partnerships with companies representing the best in their fields, New Lab's shops supply a range of advanced manufacturing tools and standard workshop amenities.

New Lab's 4,500 square feet of event space serves as an amplifier for the innovations unfolding here, and an access point for the broader public to experience them. The mixed-use event space is available for for select private events, and provides a unique setting in Brooklyn, New York.

Members navigate the space and community through a custom-built operating system—New Lab OS. The OS is the digital extension of the physical space, enabling members to optimize resources and connect to the community seamlessly and in real-time.



Architecture - Mixed Use - Constructed

This award celebrates the design process and product of planning, designing and constructing form, space and ambience that reflect functional, technical, social, and aesthetic considerations. Consideration given for material selection, technology, light and shadow.
More Details