Time Travel Radio
[DRAFT]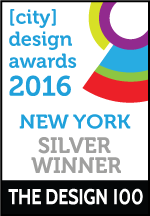 Project Overview
Explore your musical memories. The music player that lets you navigate through time.
Organisation
PARTY


Project Brief
Unlike a typical radio, Time Travel Radio doesn't tune to frequencies — it tunes to years. You can fill it with songs from throughout your life, then use music to travel through time. There are only two knobs: one controls power/volume, and the other sets the year. Turn the year knob and Time Travel Radio will play music from that year.

Go back to when you were in high school, or when you got married, or when you got your first job. The music will transport you.
Product Design - Entertainment

This award celebrates creative and innovative design for either a component or overall product. Consideration given to aspects that relate to human usage, aesthetics, selection of components and materials, and the resolution of assembly, manufacturing and the overall function.
More Details