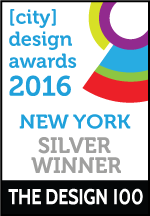 Project Overview
OFFICEBRICKS - a start up in Germany - introduced a modular cabin system for professional use in office, fair trade and industry environments. Based on an innovative and patented brick system the company sets standards in effective two-way sound-isolation: no external noise in the cabin while inside conversations stay private and cannot be overheard from the outside. OFFICEBRICKS unites open workspace culture with the needs of users to create inspiring, pleasant and state-of-the art work environments in top design - a perfect match of form and function.
Organisation
OFFICEBRICKS GMBH
Project Brief
Open-plan office designs mark today's workspace culture and are becoming increasingly popular. They promote creativity and exchange of ideas, support working on projects with changing teams and enable companies to make the most efficient use of expensive office space.

Starting with the rising number of co-working spaces and start-ups, open-plan designs are adopted by more and more companies; they all ban the old back offices and departments and resort to new compelling ways of organizing work in the hope of better results.

But with all the benefits of open workspace culture, it has its downsides. Often workers crave a bit of privacy. "I need some quiet to make a phone call to this really important customer, but it's just too loud right now." - "I will never get this presentation done when I'm disturbed every five minutes by all this noise." - "The meeting rooms are all blocked, but I urgently need a quiet space for my one-on-one talk. If I could just have a small and silent place to go to…"
Project Innovation/Need
The modular cabin system is quick to assemble and disassemble. The handy brick modules are simply stuck together, no drilling, adhesive bonding or screwing is needed while creating work and privacy areas with excellent sound-absorbing quality.

OFFICEBRICKS cabins are not a permanent installation, just built them up somewhere else, no special removing costs incurred. As the cabins are a "plug-and play" device, all that is needed is a simple plug socket to connect them to electricity, and the cabins are permeable for wifi and mobile signals.

The system meets all the requirements of modern work environments and creates spaces with a natural and pleasant atmosphere. Not only the excellent room acoustics inside, but also automatic light and ventilation ensure comfortable spaces to work and meet in.

With the rising comfort factor for the staff who enjoy the benefits of open space and find a solution for their basic needs, they will be able to produce even better results.
This award celebrates creative and innovative design for either a component or overall product. Consideration given to aspects that relate to human usage, aesthetics, selection of components and materials, and the resolution of assembly, manufacturing and the overall function.
More Details