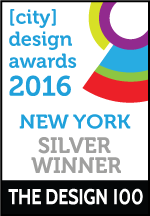 Project Overview
PepsiCo NSPIRE™ was developed to showcase our "Better Together" portfolio of both snacks and beverages to holistically engage customers and consumers through culinary innovation. The development of PepsiCo NSPIRE came about after the creation of our Pepsi Spire machines. The Pepsi Spire family offers a state-of-the-art touchscreen fountain dispenser that transforms today's beverage pouring process into a new, engaging consumer experience providing up to 1000 beverage combinations. It offers all this capability in a personal format that provides versatility to fit into different Foodservice environments while offering a new, efficient consumer operational flow in the process. This new digital equipment innovation portfolio brings variety and engagement to consumers. One innovation led to another, and the concept of NSPIRE was born. PepsiCo's global design team worked in collaboration with the award-winning industrial designer Karim Rashid to thoughtfully create PepsiCo NSPIRE to provide consumers with a dynamic and contemporary opportunity to engage with the company's brands.
Organisation
PepsiCo
Project Brief
PepsiCo continues to drive culinary, equipment and design innovation – now literally across the U.S. – with the launch of PepsiCo NSPIRE, a new innovation kitchen on wheels. PepsiCo NSPIRE is a mobile culinary experience on wheels that is a physical manifestation of PepsiCo's many brands – blending flavors, colors and textures into a sensorial showcase through form and pattern to offer visitors an immersive interaction.

With a goal to both disrupt and delight at impactful events like the Big Game, regional megacity events, and summits, PepsiCo NSPIRE features culinary, mixology and beverage innovation, offering an opportunity for PepsiCo to engage consumers with Pepsi Spire digital equipment while showcasing unique culinary creations. The vehicle has a restaurant-quality kitchen that serves flavor-inspired dishes such as Mountain Dew Zesty Chicken Wings and Sabra Spicy Hummus Turkey Chili.

At the heart of PepsiCo NSPIRE are the embedded Pepsi Spire units, state-of-the-art beverage dispensing fountains that put up to a thousand drink combinations at people's fingertips. Spire can pour up to 3 flavor shots, simultaneously, with any featured beverage. Spire's playful animations express each of PepsiCo's beverage brands, captivating and drawing people into the experience.
Project Innovation/Need
PepsiCo NSPIRE is a mobile innovation kitchen that is the first of its kind. It is more robust than a typical food truck, equipped with a full-service, restaurant quality kitchen and a PA system for crowd entertainment. The Halo around the service window changes color and can be customized to every event at which it appears, along with the Spire user interface. The truck can be re-skinned and repurposed depending on the requirements of each event. PepsiCo NSPIRE currently features the company's world-class internal chefs and in the future aims to partner with local and celebrity chefs across the country.
Design Challenge
From a design perspective, PepsiCo NSPIRE is a graphic and transportation design system that is synergistic with the user interface of the Pepsi Spire family. The approach embodies the fun spirited nature of Pepsi Spire through colors and dynamic movement of graphics on a structural surface that is both minimal and modern in form. The halo shaped service window is a gesture to the approach at PepsiCo to bring both food and beverage offerings into one holistic experience. Consumers and customers are encouraged to stay and mingle in the PepsiCo NSPIRE lounge space because we believe that over food and drink, ideas are born.
User Experience
The portability of PepsiCo NSPIRE allows it to create impact and generate social buzz by connecting with local markets where customers and consumers can experience Pepsi innovation firsthand. As people engage with PepsiCo NSPIRE, it allows them to interact with the latest and greatest from PepsiCo, and leaves them with a lasting impression as a forward-thinking company.
Marketing - Branded Experience

This award celebrates creative and innovative design for branded experiences intended to persuade an audience to purchase or take some action upon products, ideas or services. Consideration given to the technical, conceptual and aesthetic elements, user experience, audience engagement and message delivery.
More Details