Photo Credit : Mevo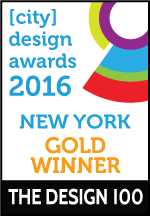 Project Overview
Mevo is a new way to approach Fitness. It's not just an app, it's a complete lifestyle that complements one's everyday living. It is a wholesome and integrated approach to living fit in every possibility.
Organisation
Mevolife
Project Brief
Mevo keeps you motivated to make smarter choices and achieve you fitness goals in the best possible. The app is based on proven principle of calorie tracking & peer support for healthy, sustainable weight loss. Mevo seamlessly connects you to people and provides you the right information you need to achieve your weight loss goals.
Project Need
Food - Mevo incorporates the healthy recipes, meal plan recommendations, healthy dining options, diet tips, nutrition calc along with 500K+ food DB which provides you all the required nutritional details.

Tracker - Get an option to track your daily water intake, green tea consumption, and protein shake intake with a simple click option.

Workouts - 50+ workout plans and 500+ exercises for each body part. Along with this, there are 20+ yoga session with a professional trainer. The app includes an in-built steps tracker & also allows GPS tracking.

Rewards - The pioneer in introducing the concpet of rewards in a health & fitness app. The rewards can be used to buy real merchandise from Mevo shop.


User Experience
Social - A Community of like minded individuals to discuss about various health topics plus an option to earn rewards by taking up a challenge or a quiz.

Health Tracker - An exclusive health tracker which includes a fitness calc., calories counter, & nutrition analysis. Also, there is an easy option to log weight in the diary.


From ground-breaking apps accelerating medical research to apps helping consumers make healthier choices, we're looking for apps that are making health information and medical services more accessible to all.
More Details