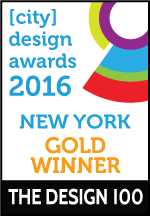 Project Overview
Pepsi Spire 3.0 is a digital touchscreen fountain dispenser that delivers a fun, engaging consumer experience with smart equipment technology. By interacting with the bright and flowing graphics of the digital display, Pepsi Spire 3.0 offers consumers the ability to become their own mixologist with the option of twelve brands and four flavor shots—allowing for up to 180 beverage combinations. Using Pepsi Spire 3.0 is easy— the user chooses a drink, mixes in flavor shots and then enjoys a uniquely personal drink experience.
Organisation
PepsiCo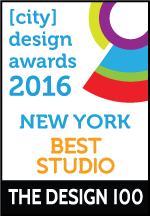 Project Brief
Pepsi Spire 3.0 is the latest installment in a new digital equipment innovation portfolio to bring variety and engagement to the consumers. The creation of Spire 3.0 addressed the need for Pepsi Spire technology with a simpler and smaller footprint, giving it greater flexibility to fit in the spaces of a variety of customers. Spire 3.0 is framed on a modular structure, allowing ice dispensers of various sizes, made by any icemaker manufacturers to be placed inside. This model allows consistent brand and experience equity for PepsiCo, while allowing adaptability in the current manufacturing landscape. Forward looking yet feasible, the flexible and smaller design makes Spire 3.0 a high-value offer, creating a market space for our Spire family that is very attractive and competitive.
Project Innovation/Need
Spire 3.0 needed to provide a new avenue for innovative consumer engagement that allowed people to explore unique drink combinations on a machine with an interface that is attractive, fun and easy to use. Spire 3.0's technology includes the unique capability to interact with consumers in real time. Spire seamlessly connects the virtual and physical worlds to give people a way to create their drink, their way.

For example, in March of 2016, Pepsi teamed up with Jay Pharoah to surprise guests at a local restaurant as they used Spire 3.0. As customers poured their drinks, Jay appeared on the digital touchscreen to make them laugh, challenge them to to dance-offs, and help them name their one-of-a kind drinks. Spire 3.0 was able to create a memorable face-to-face experience that took engagement to a new level with the Spire family of equipment. Over 1.3 million viewers have watched the viral video of the event, spreading the word about Spire 3.0 and the joy of Pepsi.
Design Challenge
In order to deliver a breakthrough innovation, the Spire project began with understanding the unmet needs of consumers and foodservice operators. Using consumer research and in-market observations, we uncovered distinct digital opportunities to provide a personal and engaging experience that is both intuitive and quick to operate.

The user interface designed for immediate, spontaneous user engagement pairs bold graphics with lighthearted animations that attracts the consumer, communicates variety and allows easy customization using PepsiCo beverages and flavor shots. The design intimately combines digital with the physical. The form clearly communicates key usability features and locations while it appears as if the consumer is digitally mixing their favorite drink before it pours physically into the cup. As it pours, the glowing halo around the screen synchronizes with the user's beverage of choice, immersing them further in the land of flavors and taste. In between uses, the screen shows enticing videos, which captivate attention from a distance.
User Experience
Spire 3.0 focuses on delivering innovation for an ever-evolving market. PepsiCo continues to refine its food and beverage choices to meet changing consumer needs by reducing sodium, added sugars and saturated fats, and developing a broader portfolio of product choices.
Marketing - Sales Promotion

This award celebrates creative and innovative experience design for sales promotions intended to persuade an audience to purchase or take some action upon products, ideas or services. Consideration given to the technical, conceptual and aesthetic elements, user experience, audience engagement and message delivery.
More Details