Super Friday Night
[DRAFT]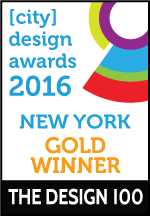 Project Overview
PepsiCo created multiple innovative, interactive experiences during the week leading up to football's biggest event of the year. For Super Friday Night, San Francisco's Pier 70 was converted into a spectacular concert space with interactive digital experiences woven throughout the night. These experiences accompanied high-profile musical guests in an evening that thrilled spectators and built positive buzz around Pepsi's overall sponsorship of the big game.
Organisation
PepsiCo
Project Brief
PepsiCo took guests on an immersive journey through design, music and technology. In collaboration with Joshua Davis, Media Arts Director of strategy and design practice Sub Rosa, PepsiCo generated all-new interactive experiences celebrating the unity of music and design inspired by Pepsi branding: exterior and interior projection mapping, an LED bridge with audio-responsive colors, as well as real-time audio reactive and generative art animation. Real-time animations painted the pier with music and light.

The challenge was to create an entirely new kind of language, a Pepsi "code," that could be converted into multiple expressions. Starting with the concept of emergent patterns in sound, we created an expressive and dynamic language using generative design with Pepsi as the input and music generating the output. For this, we used the key elements of the Pepsi design language: red, white, blue, and the iconic globe.
Project Need
PepsiCo created five unique and unforgettable moments within the space:

• An outdoor projection map across the entire Pier 70 building, setting the scene with an animation of the Pepsi logo in a universe of its own. The massive projections spanned 242 x 60 feet.

• An LED bridge, which came to life through an audio-responsive ribbon of colors, drew the audience toward the stage.

• A uniquely coded audio-responsive social media wall, for which content was populated, all while pulsating to the music in real time.

• An OpenCV-powered installation that tracked attendee movement, generating digital Pepsi-themed particles on screen.

• A real-time audio reactive and generative art animation that was inspired by the Pepsi brand and driven by the evening's music.

User Experience
On Super Friday Night, the concert space offered all-new interactive experiences for consumers. As guests arrived, they encountered an outdoor projection map that spanned the length of the Pier 70 building and brought the Pepsi logo to life. Inside, Musical performances were blended with the Pepsi code to create a dynamic background that was animated by the beats of the music. Guests were encouraged to contribute to a live social tapestry by posting their own photos on social media with the hashtag #superfridaynight, which synced the pictures to the music.
Marketing - Event Experience

This award celebrates creative and innovative design for a business event. Consideration given to originality, creativity; theming; audience connection and engagement and how the event created a seamless experience for the visitor and helped to reinforce the program's core message
More Details