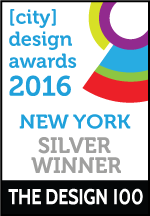 Project Overview
With the launch of helloGoodness, PepsiCo is revitalizing the vending channel with a greater variety of options combined with category-disrupting design.
Organisation
PepsiCo


Project Brief
To showcase the full spectrum of PepsiCo's "good-for-you" and "better-for-you" portfolio, the helloGoodness platform allows health-conscious consumers to experience the breadth of PepsiCo offerings firsthand. helloGoodness machines come in two formats, one stand-alone unit that offers beverages only and the other that features two side-by-side vending units. In the two-unit model, one dispenses our better-for-you beverages and the other our better-for-you snack portfolio.
Project Innovation/Need
The helloGoodness vending machine goes beyond traditional vending machines in the market because it:

1. Features a digital point-of-sale touch screen with product nutritional information
2. Suggests food and beverage pairing ideas for different eating occasions throughout the day
3. Is smart equipment, giving PepsiCo real-time consumer preference insights to further inform future offerings
4. Contains dual climate-control shelving, allowing both perishable and non-perishable items to be easily vended together at the correct temperature
5. Allows for cashless and digital vending
Design Challenge
We combined the power of our brands, our expertise in design, category management and equipment innovation expertise to create something new. The helloGoodness™ brand communicates a visual design language that is clean, colorful and category breaking. With this version of helloGoodness, the design of the machine simplifies the vending experience by providing a clean surface with a framing element that visually ties the glass areas between the two units. As offerings are consistently framed, we provide consumers a consistent and cohesive brand message. Combining a digital interface with the category branding creates a consumer experience that is more memorable and fun, which sets PepsiCo's good-for-you and better-for-you product portfolios apart.

The clean design of this helloGoodness unit simplifies the traditional vending experience, reducing consumer confusion and distrust that the machine won't dispense their selected product and that the product is not fresh. The white background with bold, colored graphics communicates good-for-you and better-for-you choices offered by the helloGoodness platform. Users will recognize it easily in the midst of an environment full of multiple dark, black vending units. Because of its progressive design, customers are considering placing helloGoodness units in premium high traffic areas instead of secluded vending banks.
Sustainability
helloGoodness is an economically sustainable solution because it is directly addressing consumer needs. Consumers want a greater variety of good and better-for-you choices when it comes to what they eat and drink on the go, but traditionally, better options have not always been readily available. With the changing consumer demand trending towards healthier products, the vending channel is rife with opportunity to meet this need. helloGoodness offers a fresh interpretation of the traditional vending experience by helping to provide the variety of options that consumers want from the brands they trust. PepsiCo continues to refine food and beverage choices to meet changing consumer needs by reducing sodium, added sugars and saturated fats, and developing a broader portfolio of product choices.
Product Design - Commercial & Industry

This award celebrates creative and innovative design for either a component or overall product. Consideration given to aspects that relate to human usage, aesthetics, selection of components and materials, and the resolution of assembly, manufacturing and the overall function.
More Details