PepsiCo Mix It Up 2016
[DRAFT]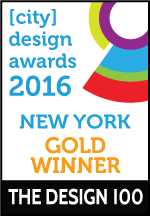 Project Overview
PepsiCo Mix It Up, a dynamic innovation showcase built to delight and inspire, made a significant impact at Milan Design Week 2016. Part showcase and part innovation incubator, Mix It Up featured PepsiCo's latest projects and future-thinking ideas. At this immersive, sensorial experience, guests saw, smelled, tasted, touched and heard how PepsiCo is shaping the future of design and culture itself. Design is the connecting point for popular culture, so PepsiCo launches new projects through the application of design thinking to the mediums of music, art, fashion and technology.

Mix It Up creates meaningful conversations with the audience–a place to test out new concepts and get real-time feedback from those who attend and are able to hear what they are intrigued or inspired by. Successful exhibits at Milan Design Week are heralded by media outlets and challenge the whole of the design community to think even further outside of the box to deliver never seen before products, brands and experiences. The success of Mix It Up at Milan Design Week 2016 solidified the notion that the PepsiCo portfolio is more than food, beverage, and packaging – it's home to engaging experiences and lifestyle brands.
Organisation
PepsiCo
Project Brief
The F!ZZ Bar was the centerpiece of the PepsiCo Mix It Up space, serving as an anchor point and demonstrating a new approach to a brand. The latest in soft drink mixology, F!ZZ uses unexpected ingredient combinations and invites consumers into a 360-degree, effervescent environment. Based on PepsiCo's iconic portfolio of soda brands, F!ZZ takes the bubbles out of the bottle and transforms them into an immersive adventure for all five of senses.

Other brands surrounded F!ZZ, creating an exploratory journey and visual feast for the viewers as they moved throughout the space. Collaborations with renowned designers led to auto, fashion, sports, and artistic interpretations of PepsiCo's iconic brands, which were showcased in fully immersive environments. Ultimately the goal was not only to feature the company's brands, but also to create a sense of joy and connection among the guests who visited.

The event also allowed PepsiCo to engage deeply in design-driven conversations, and share ideas among the design community. This year's discussions will help PepsiCo to continue shaping the future of design and culture itself – a world that it hopes to fill with moments of joy and broader global happiness.
Project Innovation/Need
Every touch point represented new way of design thinking, transforming food and beverage products beyond a basic physical experience to one that engages consumers at a sensory and emotional level. Mix It Up demonstrates how PepsiCo is leading a cultural conversation about how design can innovate and build brands with relevance by engaging with consumer wants and needs.

Gatorade Gx Sports Fuel Customization is a new system of performance management, customized to each athlete's needs. The Prestige Bottle presents a new premium and iconic shape for the Pepsi brand. Pepsi's collaboration with a classic Italian auto brand to build a custom car allowed us to mix cultural elements to create a vehicle that captured the fun, boldness and excitement of Pepsi. With the launch of the global PepsiMoji campaign, we created a new visual brand language. The Pure Leaf Tea brand, made with real tea leaves, launched in Europe, which offers a new beverage product for consumers who like their drinks pure and simple. Quaker challenged the traditional notion of oats, proving that this nutritious brand can become a fun, customizable experience.
Design Challenge
There were multiple design challenges with the creation of Mix It Up. Internally, it required collaboration across multiple teams within the organization in order to create such a complex, large-scale event. All the brand teams had to work together to understand the common goal to achieve a well-organized, cohesive outcome. With Mix It Up, multiple audiences had to be considered: customers who serve PepsiCo products and loyal consumers as well as contemporaries within the world of design. The space had to engage each of these targets in a meaningful way.

The logistics of building out the Mix It Up space presented a significant challenge. To start, there was a raw space in which to build an exhibit from scratch, and the team had to consider a tight timeline from start to finish. Determining the flow of foot traffic and considering crowd control were essential to the overall design. This was also PepsiCo's second year participating at Milan Design Week and it was essential to create organic excitement and media buzz about Mix It Up in order to drive people to the showcase and distinguish ourselves from numerous other exhibitors.

User Experience
PepsiCo Mix It Up reached over 33,000 live visitors at Milan Design Week and even more online. The entire Mix It Up exhibit was built for interaction, to engage guests regardless of where they were in the space. The overall experience was affected by traffic flow, including how people entered the space and reacted to the environment at each touch point. Attendees tasted food, took pictures, enjoyed live entertainment and utilized spaces where they could lounge and converse. Guests captured and shared their experiences on social media.

The event also allowed PepsiCo to engage deeply in design-driven conversations, and share ideas among the design community. This year's conversations will help allow PepsiCo to continue shaping the future of design and culture itself – a world that we hope to fill with moments of joy and broader global happiness.
Marketing - Branded Experience

This award celebrates creative and innovative design for branded experiences intended to persuade an audience to purchase or take some action upon products, ideas or services. Consideration given to the technical, conceptual and aesthetic elements, user experience, audience engagement and message delivery.
More Details