F!ZZ: Grab Life by the Bubbles!
[DRAFT]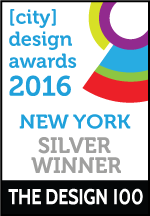 Project Overview
F!ZZ is a playful celebration of bubbles that embraces the concept of effervescence. F!ZZ meets the growing demand for soda mixology and a consumer desire for an immersive beverage experience. F!ZZ is the future of soft drink mixology—what we call "Fizzology"—bringing to life the fun, effervescence and excitement of soda through a unique experience filled with surprising new flavors and unexpected delights. This all-encompassing live brand experience is a sensorial and memorable experience for guests, worthy of sharing with friends and social networks. Based on PepsiCo's iconic portfolio of soda brands, F!ZZ takes the bubbles out of the bottle and transforms them into an immersive adventure for all five of senses.
Organisation
PepsiCo


Project Brief
F!ZZ is a new brand that reimagines the soda drinking occasion as a whimsical mixology experience. Every aspect of the F!ZZ environment reinforces a singular and consistent brand vision, including the architecture and visual identity system. Each design element, from spinning striped globes and custom illustrated flavor avatars to circular mixology stations, echoes and celebrates the concept of effervescence. To define the F!ZZ experience, we take event attendees on a unique, sensorial journey that is both emotive and memorable. Guests see a wildly imaginative world come to life before their eyes.

F!ZZ drinks offer unexpected ingredient combinations—including flavor shots, garnishes and foams—to create a fun, adventurous way for consumers to deconstruct and reconstruct soda. Guests choose their favorite F!ZZ flavor for a hands-on personal mixology experience. Drink options include creative flavors such as "Esqueeze Me"— Diet Mist Twst, a lime flavor shot, strawberry syrup, lemon foam, lemon zest and strawberry Pop Rocks—which are enjoyed from a bubble-shaped cup. A digital menu board transforms throughout the event from day to night, animating the playful flavors and effervescence of F!ZZ. The customizable screen also synchronizes with beats played by a live DJ, further energizing and engaging the crowd.

Project Innovation/Need
This new mixology experience elevates the perception of our brands, reinvigorating them in the marketplace. F!ZZ embraces the seamless incorporation of digital technology and demonstrates PepsiCo's dedication to design thinking with this innovative brand experience. Consumers choose a F!ZZ flavor, one of their favorite brands from the PepsiCo portfolio becomes the base of their drink, which is poured from Pepsi Spire. Spire's interface is customized to each location and event where F!ZZ appears, creating an embedded digital aspect that tells a strong brand story.

The composition of the finished F!ZZ drinks sets them apart from traditional soda with inventive flavors, fun names and creative elements such as fresh garnishes and flavored foams. As people experience the excitement of F!ZZ they pose, globe-shaped cup in hand, for photos and gifs designed to share with friends all over the world. F!ZZ becomes a social event that extends beyond the day, reaching a vast range of consumers with the brand.
Design Challenge
For each event, a customized build out refines all aspects of the activation and clearly communicates the creative vision behind F!ZZ. The event space is designed to test operational flow and understand the level of engagement and interest in the brand. Operationally, the design must attract consumers from a 30 foot view, so we developed the F!ZZ tower as a revolving beacon filled with bubbles and smoke that builds intrigue to draw guests in. Once they decide to engage with F!ZZ, consumers interact with the next-generation user interface of Pepsi Spire, watch a Fizzologist create their drink of choice and finally move to the toppings bar to complete their F!ZZ drink with delicious garnishes.

The globe-shaped drinking vessels also serve as visual ambassadors as people walk around with them to create a sense of excitement around the brand. As consumers experience F!ZZ, they are immersed into a new visual vocabulary, including custom flavor avatars and animations that elevate the mixology experience and build a level of expectation to make it memorable. Every touchpoint, from the Fizzologist's shirts to the toppings station, menus and carbonation canisters, were all considered and designed to look holistic and proprietary to the new brand.
User Experience
F!ZZ has received an overwhelmingly positive reception. To date, F!ZZ has activated at the World Maker Faire and at the NFL Experience during Super Bowl 50 to gather feedback for future retail spaces from consumers of all ages. F!ZZ at the World Maker Faire was attended by over 100,000 people and won the Maker Faire Editors Choice Blue Ribbon Award for outstanding brand activation. During the three-day span over 170,000 visited the NFL Experience during Super Bowl 50 week where F!ZZ had a substantial presence interacting with consumers.

The popularity of F!ZZ at events is undeniable—guests line up and eagerly await their chance to create their own personal F!ZZ drink. Event guests surveyed said they would recommend F!ZZ to friends and family. People inquired about where to find F!ZZ at a retail location near them, and 4 in 5 guests surveyed said they would be likely to go to F!ZZ if it opened in their area. Ultimately, F!ZZ allows people to reimagine PepsiCo's beverage brands, leaving them with a memorable experience and a lasting impression of PepsiCo as an innovative company and a thought-leader in the soda mixology movement.
Marketing - Branded Experience

This award celebrates creative and innovative design for branded experiences intended to persuade an audience to purchase or take some action upon products, ideas or services. Consideration given to the technical, conceptual and aesthetic elements, user experience, audience engagement and message delivery.
More Details