JEGI & Clarity Brand Creation
[DRAFT]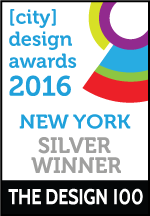 Project Overview
Transatlantic businesses, seamlessly connected.

We defined a parallel brand for the strategic transatlantic partnership of two leading independent investment banks - JEGI in New York and Clarity in London. The new brands allow both firms to operate independently whilst seamlessly aligning them when they work together on joint deals.
Project Commissioner
JEGI / Clarity
Project Creator
We Launch
Team
Stuart Lang - Creative Director
Lucy Isherwood - Account Director
Rachel Dean - Account Manager
Simon White - Copywriter
Matt Walpole - Senior Designer
Katie Rowe - Designer
Daniel Jarvis - Designer
Olly Sussams - Senior Digital Designer
Rob Hough - Developer
Richard Moran - Photographer
Lyndon Hayes - Illustrator

Project Brief
Clarity and JEGI are two leading independent investment banks advising the global media, information, marketing, software and tech-enabled services sectors. Based in New York, Boston and London, their strategic alliance has been forged over a unified approach to their clients, their shared tenacity and insight of the industry.

Headquartered in North America since 1987, JEGI are consistently at the top of Bloomberg's annual rankings of M&A advisors serving the media, internet and marketing industries. Together with Clarity, the partnership boasts the highest closing rate for M&A transactions in their sector. With an increasing number of joint international deals taking place between JEGI and Clarity, our brief was to create new parallel brands for both companies that would allow each to operate independently, whilst seamlessly aligning whenever they work and present together. We successfully launched both brands at their Annual Conference in January 2016.

PROJECT SCOPE
Brand Strategy
Brand Identity
2x Websites (Design & Build)
Photography
Illustration
Annual Marketing Report
Internal Communications Templates
Stationery
Online Marketing Collateral
PPT Templates
Conference Materials
Promotional Literature
Pitch Presentations
Signage & Wayfinding
Project Innovation/Need
From a brand perspective, this was a first for us – in that we had to define a unified proposition that would clearly represent both businesses, based on a shared set of values, USPs, personality and goals. Solving this for one company that hasn't rebranded in over a decade is challenging enough, but we were faced with two. Two companies. Formed in two different decades. With two boards of directors. On two separate continents.

Within the sector, we believe this challenge - and our solution - is totally unique.

We recommended a tiered structure for the communications – using personable team portrait photography in any company focused collateral, and creating a suite of bespoke illustrations for all industry and client focused material. This approach would not only be a first within the industry, but it would also be extremely practical in creating additional illustrations for forthcoming news articles and case studies.

Following a comprehensive strategic workshop in Manhattan, we created the new brands and worked with British people photographer Richard Moran (across a 5 day photoshoot in NYC and London), as well as illustrator Lyndon Hayes to create bespoke imagery for use across all collateral.

Design Challenge
With the proposition and key messages written, we presented a range of logo and visual language concepts that demonstrated how the two brands could come to life. Our solutions were not only born out of the proposition, but also by looking for untapped opportunities that would create highly distinctive results in the industry. Colors, fonts and imagery styles were all carefully considered and selected to ensure maximum standout and originality.

We undertook a comprehensive audit of both websites – rewriting copy and shaping the site plan, user experience and information architecture. The design and build of the websites took place in parallel with the other marketing collateral – stationery, promotional packs, deal cards, industry reports, brochures, newsletter templates, internal comms, banners, posters and signage. Everything was documented within a detailed brand guidelines that ensured consistency and set best practice principles for both firms.

From strategy and copywriting, through to design, art direction and web build – this was a truly great team effort. A close, highly organized working relationship with both clients allowed the new brand and websites to successfully and seamlessly launch at the 12th Annual JEGI Media & Technology Conference in NYC in January 2016.

Effectiveness
1. Generated over $1 billion in shareholder value for JEGI's clients in the first 7 months of the year, which is a record amount

2. Record attendance at 2016 Media Tech Conference, with nearly 400 senior executives from across the media, marketing and technology sectors

3. Formed a new partnership with a leading consulting firm for joint thought leadership dinners (3 events for 2016 calendar year)

Graphic Design - Identity and Branding

This award celebrates creative and innovative design in the traditional or digital visual representation of ideas and messages. Consideration given to clarity of communication and the matching information style to audience.
More Details