Tabcorp Birdcage Marquee
[DRAFT]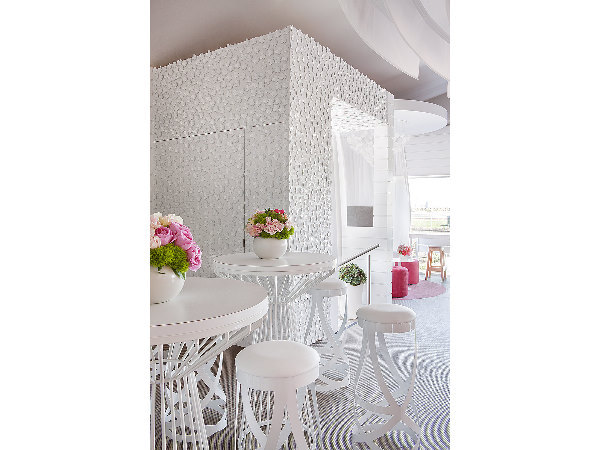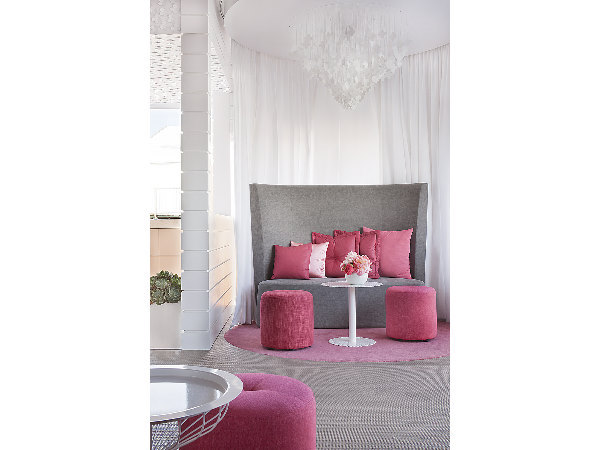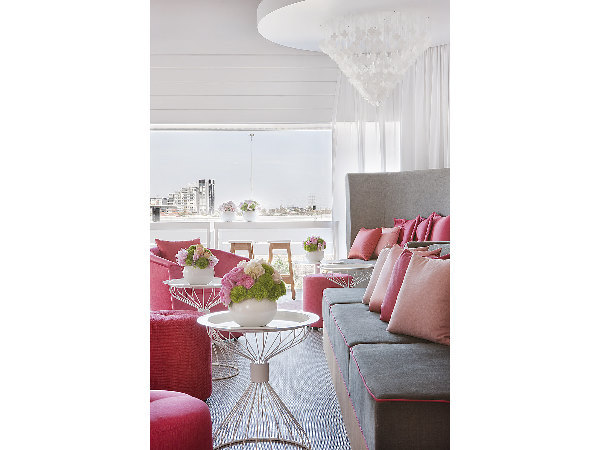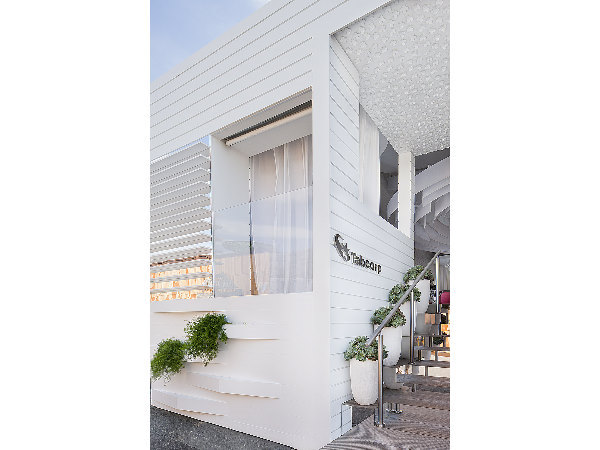 Evoking a Miami beach club theme, the Tabcorp Birdcage Marquee combines white lining boards juxtapose bright coloured furnishings to portray an exuberant environment for the spring carnival.
Team
Miriam Fanning
Felicity Watts
Kimberley Wiedermann
The Tabcorp Birdcage marquee embodied a stylish, fresh, and theatre ambience. The emphasis on using crisp white textural elements against the bright coloured furnishings exemplifies a fresh and entertaining backdrop to the frivolity and excitement experienced throughout the spring racing carnival. Glamour was portrayed through the abundance of opulent fabrics and flowers throughout the marquee. The innovative "flower wall" was a play on texture, light and shadow while keeping a clean fresh look. The movement of colour throughout the herringbone parquetry of the dance floor was to encourage patrons to boogie. Attention to detail through custom details ensured Tabcorp was viewed as "a place to be on the day".
The "flower wall" portrays texture which plays on shadow and light, while still exuding a simple backdrop to the colour of the flowers and furnishings.

The coloured parquetry floor created movement and flow throughout the open space.

Our design challenge was to create an environment that evoked a sense of celebration in an artistic, stylish manner. It was essential that the environment didn't look 'temporary' or themed.
Many items were cleverly recycled from previous installments.
Installation Design - Display

This award recognises a temporary building or interior. Consideration give to furnishings, fixtures, stands, signage and traffic flow.
More Details