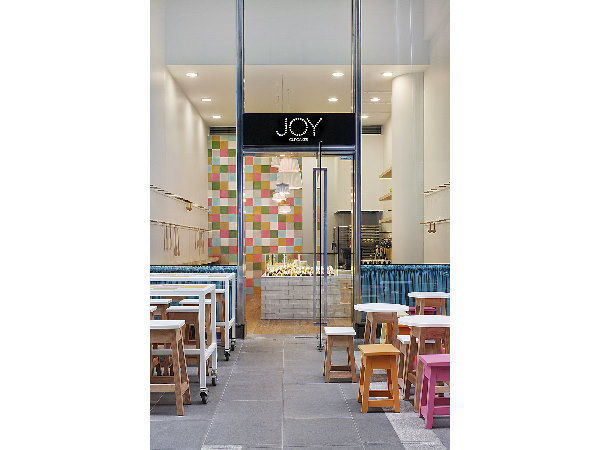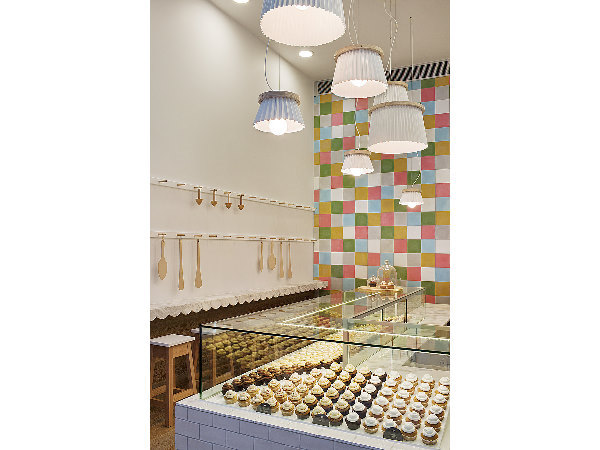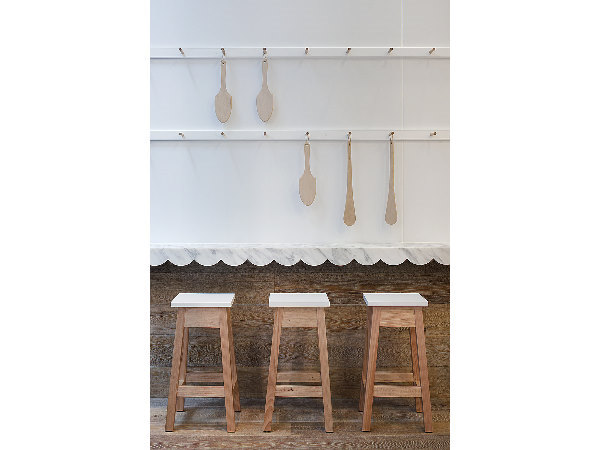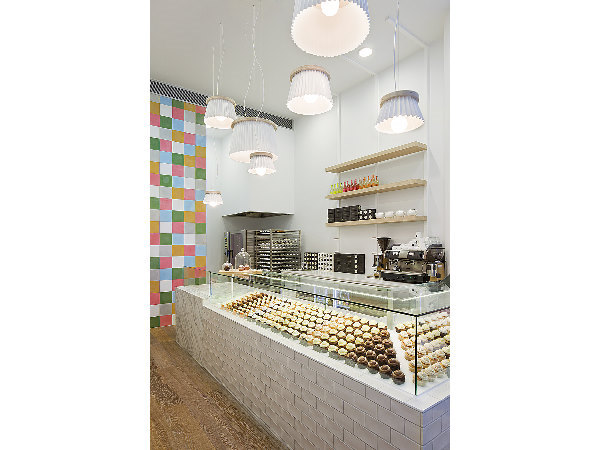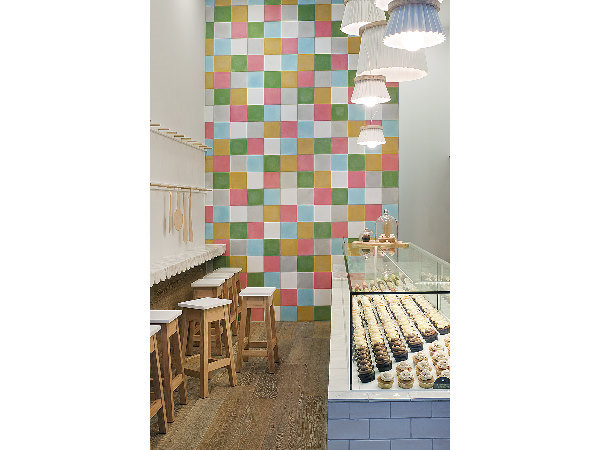 Joy Cupcakes evokes memories of a "home" style kitchen with a palette of soft colours and handmade tiles providing an organic backdrop to the products; cupcakes produced with all natural ingredients.
Team
Miriam Fanning
Felicity Watts
Jane Harrison
Joy Cupcakes prides itself on using all natural ingredients, in turn the interior design reflects that 'natural' feel using warm timbers, soft colours and hand crafted materials. The product was to take centre stage, with the interior as a complementary backdrop to the product and the 'Joy Cupcakes' brand. The store, like the project objective, installs a sense of joy and happiness.
Custom pieces were designed to enforce the product and the brand, such as:

-Custom pendant light fittings signifying a 'cupcake' design that takes advantage of the high ceilings, with a shade that can be adapted to a table lamp for kiosk style fitout. The pendant is a signature of the product.

-Custom stools and tables reinforcing the soft colours of the icing to the cupcakes and the handmade tiles.

-Custom design to the benchtop creating a 'doily table cloth' style look.

-Timber peg rails line the walls to create a custom merchandising display system that is in-keeping with the 'home' kitchen feel in which various kitchen utensils can be hung.

Mim Design were contracted by the client after construction had commenced. The project challenge was to redesign the flagship store within a week in order to avoid any hold up in construction. The Objective was to communicate the product and brand through the stores interior environment.
Engineered timber board, natural stone and handmade concrete and ceramic tiles were used. All materials in the store were made from natural non man-made materials. Local manufacturers were used for custom lighting and furniture.
This award recongises building interiors, with consideration given to space creation and planning, furnishings, finishes and aesthetic presentation. Specify space allocation, traffic flow, building services, lighting, fixtures, flooring, colours, furnishings and surface finishes.
More Details