Graphic Design - Identity and Branding
Addressing the pressing issue of affordably priced housing in London, we came up with a new way of living for an audience that has given up on 'stuff'. We developed a brand strategy and identity for a development of micro-units, that turned small spaces into a big opportunity. By maximising every millimetre, minimising all that fancy fuss, and turning an apartment into an experience, we were able to convince a generation of non-buyers to buy their first home.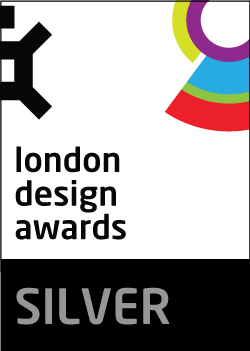 Graphic Design - Environmental
How do you brand an unbrandable experience? We were asked by dotdotdot to launch their first augmented-reality show based around the elusive concepts of sleep and Artificial Intelligence – but without giving the experience away. So we created an intriguing brand for SOMNAI – both the name of the experience, and the fictional company within it – that set out to entice our audience, then turn expectations on their heads. With a playful tone of voice, otherworldly art direction, and a tech-inspired logo, we were able to get people hooked – clamouring to buy tickets for something they didn't quite understand.