Image Credit : Photos courtesy of RM Results and White October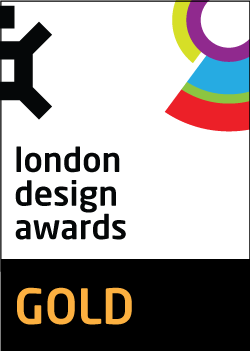 Project Overview
RM Results has been at the forefront of the digitisation of exam marking since 2005. E-marking platform RM Assessor is used to mark 190 million pages of exam scripts annually for 14 awarding organisations worldwide.
By 2016, the next generation of examiners expected to use new software intuitively and on their device of choice.

The product development team set out a new vision, to build a new platform, with excellent user experience at the heart of its design.
Partnering with digital product consultancy White October, RM Results facilitated extensive and regular user-testing with examiners to understand how to improve their tasks considering a more intuitive workflow, efficient processes and design ideas.
In September 2017, RM Assessor3 was launched, following a hugely successful pilot by more than 100 examiners across 49 countries for an international awarding organisation.
Due to the high-stakes nature of the exams marked by our customers, the roll-out plan for RM Assessor3 had to be well-planned and incremental, to remove as much risk from the migration process as possible.
Feedback from customers and users has been fantastic, exceeding all expectations. Customers have accelerated plans to adopt the new version, moving to 100% adoption 12 months earlier than scheduled.
Examiners have been overwhelmingly positive about the intuitive design and usability of RM Assessor3 – with 97% rating their experience highly.
RM Assessor3 has been instrumental in RM Results winning new business – both with new types of customers, internationally and expanding partnerships with existing customers.
Organisation
Team
Richard Little, Product Development Director, RM Results
Martin Adams, Senior Business Analyst, RM Results
Paul Metcalfe, Senior Product Manager, RM Results
James Spurgeon, Product Owner, RM Results
Chris Swan, Product Owner, RM Results
Thomas Kelley, Product Owner, RM Results
Kerry Marns, Product Owner, RM Results
Sarah Plant, Creative Director, White October
Anna Peniaskova, User Experience Designer, White October
Frances Place, Account Manager, White October
Project Brief
RM Results needed to update its e-marking platform RM Assessor.

The product development team at RM Results had an ambition to not only update the existing platform but to design and build a world-class e-marking platform fit for the future.

This new version of the software was to be built with user experience at the heart of it. To realise this, a team at RM Results was set up to specifically focus on user experience (UX) in the design of the new user interface of RM Assessor3.

Digital product consultancy White October were enlisted to help with this user-centric approach.

Project Need
A number of key drivers led RM Results to invest in a major re-development and launch of RM Assessor3, to make it fit for the future:

1. To deliver a step-change in the user experience by redefining the approach introducing new features and refining existing features so that the software is more intuitive and efficient to use.

2. To provide a responsive user interface that enables users to access from their choice of mobile devices including iPads and Android tablets (therefore supporting touch and gesture navigation).

3. To remove reliance on older underlying technologies which would threaten the future security of the platform and prevent examiners from marking easily on all operating systems and devices.
User Experience
Our digital creative partners, White October are experts in design-thinking and agile sprints. This allowed RM Results to take an iterative, evidence based approach to designing a truly user-centric system.
Based on the Design Council Double Diamond methodology: Discover, Define, Refine and Deliver, we interviewed a range of Examiner groups from awarding organisations to understand and prioritise their needs.
A series of low-fidelity sketches shared with the product team and users provided insights to develop core system flows. Clickable prototypes and early versions of the system were tested extensively and iterated.
Our first customer to pilot RM Assessor3 was an internationally-renowned awarding organisation. A non-live pilot in January 2017 was followed by live pilot in Summer 2017, where a small proportion of examiners used RM Assessor3 to mark actual candidate exams.
Survey results from participating examiners were overwhelmingly positive, with 97% consistently rating the marking experience, ease of use and design of the user interface positively. This has led to the awarding organisation accelerating their plans to adopt RM Assessor3 for 100% of their e-marking and has contributed to the customer's decision to expand their strategic partnership with RM Results.
"I have been in close contact with my examiners during the marking period and they were all in favour of RM3. They thought it was very slick. A very favourable response from each of them. All in all, I am more than pleased with RM3. It was a brilliant initiative." Chief Examiner, national exams board.
Project Marketing
The official launch of RM Assessor3 included:

• Promotional videos: We created two promotional videos to launch RM Assessor3: watched 2,675 times across Vimeo and YouTube

• Digital advertising: Four targeted adverts on Twitter generated 262,270 clicks and 136,377 video views between 27 September and 14 October 2017. Google advertising on targeted keywords generated 37,133 clicks between 18 October – 27 February 2017

• Conference presentation: Our sponsored session "Launching RM Assessor3" was attended by 22 influencers and decision makers from our target market at the EATP 2017 conference in on 27 September 2017, enabling us to connect with contacts from four prospective customer organisations, two of which have since been confirmed as new customers and two we are in advanced discussions with.

• Collateral: a new exhibition stand, promotional leaflet and updated product brochure were designed using imagery from the video shoot. The promotional leaflet was also circulated to existing customers, to generate excitement about transitioning to the new version.

• Landing page: More than 56,000 users visited the RM Assessor3 landing page rmassessor.com as a result of our launch campaigns between 27 September 2017 to 28 February 2018. This is in addition to 39,798 page views across our main RM Results website during this time period, which reflects an increase of 118% on the same time period 12 months previous. The RM Assessor3 brochure was downloaded by 159 contacts during the launch period.
Project Privacy
RM Assessor3 only stores data that is relevant to the exam marking process. Therefore we do not request or store any personal or sensitive information on either our users or exam candidates other than names and identification numbers.

Every candidate script does have the candidate's name, number and school written on it to enable the paper to be matched to the correct candidate before it is marked. RM Assessor3 recognises the barcode on every page of the exam paper. The system automatically masks out the part of each page image with the sensitive information on it server side before sending the anonymised image to the marking tool. This ensures the examiner's client system never receives the sensitive information on the paper.

RM Assessor3 meets all required privacy regulations including GDPR.
Digital - Expanded Service or Application

Open to apps in all categories with updates and developments that truly enhance the user experience and take your app or service to another level.
More Details