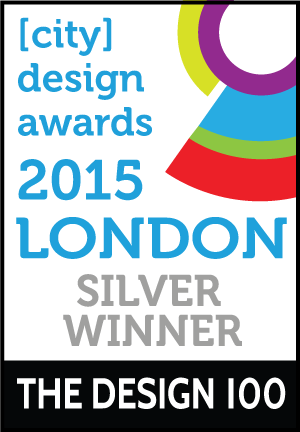 Project Overview
FLUXO is the world's first beautifully designed pendant lamp that allows to move the light in any direction with simple paint gestures on a smartphone. The light can be placed on the couch for reading, on the table for dinner, or on the ceiling to produce relaxing indirect light. All such light scenes can be produced by just one pendant lamp. Therefore, additional floor lamps or mood lights are no longer necessary.

The setup of a light scene can easily be done with paint gestures on a smartphone. Each light scene can be stored in a list of personalized light scenes in the app. For more convenience, FLUXO actively learns how it is used, to predict the perfect light scene whenever it gets turned on. The traditional light switch can still be used but due to presence detection, FLUXO can automatically turn itself on when someone enters the room and off when the room is left unoccupied.
Organisation
Team
Luke Roberts was founded by Lukas Pilat and Robert Kopka in 2014. Both founders are engineers and worked at an international management consultancy before. Robert is responsible for finance and marketing and Lukas for product development.

The design of our smart lamp FLUXO was developed together with the Berlin-based product designer Benjamin Beck, who has previously designed lighting products and very successful smart home devices.

An advisory board consisting of the former CEO of Philips Lighting Germany, a partner from PwC, and a senior sales manager from IBM, supports the founders.
Project Brief
The time of rooms for single purposes is over: Open kitchens for example are used beyond cooking for socializing and working. Dining and living rooms get often combined and the boundary between bedroom and bathroom get blurred. Traditional lamps and fixtures do not support these modern layouts due to their limited adjustability. FLUXO was designed to produce the best light for any room that is used for more than one purpose.

With FLUXO the light can be moved in any direction to illuminate different areas for different situations. This includes independently controllable direct and indirect light, as well as colored mood light. In an open kitchen there could be one light setting that illuminates the kitchen area with bright cold white light and another light setting with indirect warm white light over the dining table. All light settings can be stored as light scenes and switching between them is easy.

The design of FLUXO is very sleek and modern. The upper part of the lamp doubles as a heat sink for the LEDs and the sophisticated lenses are hidden behind an anti-glare diffuser.
Project Innovation/Need
Today, light is static. A lamp can be turned on and off or dimmed and it emits light only in predefined directions. Different light scenes in one room require multiple lamps and controls, which makes it difficult to handle and expensive. With FLUXO, only one pendant lamp is enough to have unlimited lighting possibilities. FLUXO is even capable of illuminating several areas at the same time for example a table on one side of a room and a couch on the opposite side.

Our "Paint Your Light" technology allows you to adjust the light to different needs and personal preferences with simple paint gestures on a phone. We believe that this innovation will lead to better lighting in many homes and that it will raise the awareness about the positive effects of light on wellbeing and productivity.
Design Challenge
The biggest challenge was to combine hundreds of LEDs, sophisticated lenses and a large heatsink with a modern and very sleek design. We decided to make the heat sink part of the design and did not try to cover it. The curved edges of the heatsink flow seamlessly into the body of the lamp and are an integral part of the overall design language. The powerful LEDs and the lenses are covered behind an anti-glare diffuser. The LEDs for the uplight are partly covered by the heatsink which doubles as a mirror and directs the emitted light into the diffuser which works as an optical waveguide to distribute the light evenly on the ceiling.

Another challenge was to develop an interface that hides all of the complex technology and still allows the user to adjust the light in unprecedented ways. We came up with the "Paint Your Light" approach which gives the user an intuitive paint interface on a phone to adjust the light and move it in any direction. This playful interface is easy to use and at the same time enables the user to change several parameters of the lamp with simple gestures.
Sustainability
LED technology significantly reduces the energy consumption of lamps and fixtures and has a higher life expectancy compared to other technologies. Therefore, FLUXO was designed using the newest LED technology available on the market. In addition, FLUXO's auto on/off function and the directional lighting reduce the energy consumption even further. The prototypes of FLUXO have been sourced locally in Europe and the series production will also be located in Europe. Producing close to key markets in Europe keeps the carbon footprint for transportation low.
Tech-makers appear to come from two schools -new tech and old tech, either way you've worked on how to create something that few could imagine. Your project is remarkable as you've mastered tech, made it your friend and finished off with a project that is kicking it all over town.
Your project will fall into one of the following markets:
Domestic - Domestic Maker projects represent the consumer connecting with a unique piece, be it a tool for home, an artefact or a practical item to assist with a regular home function.
Community - Community Maker projects represent the community connecting with your project. It might be an item to create a mood, a learning device to help advance your community or a practical item to assist with a community function.
Commercial - Commercial Maker projects find their way into corporate and government environments, sometimes as highly functional low production runs, other times as one off custom items designed specifically for task. Projects that show the maker's skill, courage and design insights will shine here.
More Details