Right Word. Right Time digital campaign
[DRAFT]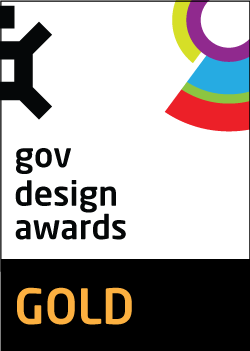 Project Overview
Nine out of 10 deaths in Australia are caused by chronic disease.  Chronic diseases are largely preventable. Every year, nine out of 10 people in Australia see a health professional.

Health services and health professionals can provide authoritative and credible voices for prevention; however, this does not occur routinely.

Right word. Right time. digital campaign is designed to challenge health professionals to raise the topic of preventive health, including alcohol, physical activity, diet and smoking, with their patients.

The campaign comprises a short film, set in the near future, and microsite with testimonials and other information designed to empower health professionals to start meaningful conversations with their patients that could ultimately save lives.

The project was an Alfred Health collaboration with the Victorian State Government.

Project Commissioner
Project Creator
Team
Alfred Health:
Kirstan Corben, Kia Noble, Gemma Smoker and Emma Dean.
Immediacy:
Producer - Linda Marshall
Writer/Director - Nigel Karikari
Graphic Designer - Glen Rowbottom
Animation - John Angless
DOP - Paul Hicks
Microsite - Mecca MediaLight
Project Brief
Many causes of chronic disease are modifiable and evidence suggests that preventive health is essential in reducing the chronic disease burden. Advice from a health professional has been found to be highly influential in prompting a behaviour change attempt, yet health professionals do not naturally or routinely include preventive healthcare within their practice.

The scope of the creative solution was to produce a short film and create a microsite to emotionally compel health professionals to incorporate preventive health and the expectations of consumers of it being delivered in the health care setting.

The creative campaign needed to include the following:
• A call to action to increase health professionals' understanding and importance of preventive health, and ultimately to initiate preventative health with their patients.
• A call to action to increase health consumers' demand for preventive health care from health professionals.
• To start a dialogue among health professionals around preventive health and to strengthen current practice.
• A campaign which is highly authentic, emotionally compelling and shareable by health professionals with their peers.
• A campaign which is measurable in terms of reach and impact.

The primary audience was health professionals in clinical positions (such as doctors, nurses, physiotherapists, dietitians) within health services. The secondary audience included health professionals in non-clinical positions, inpatients and outpatients, patient family members and the general public.

Project Innovation/Need
The film design was created first so it was vital to establish the brand and visual language for the rest of the digital campaign.

The overall desire with the graphics was to convey a slick, futuristic feel to firmly locate the audience in a "sci-fi" world. Not having the benefit of setting up an entire world set in the future, the graphics needed to be the key element to establish the time frame. The motion graphics also became integral in conveying important parts of the narrative.

The key references for an approach was a synthesis of an animated and more complex 3D version of a schematic of a nervous system. The stops are nodal data points which are clicked on to reveal data pivotal moments in the life of one of the main characters.

The map of the nervous system formed a spherical matrix which we fly through following lines as they shrink back along their routes, acting much like infographic statistics, physically guiding the viewer through the consequence of good and bad health decision pathways.

The significance of these decisions for the two characters are played out by two accomplished actors within the confines of their architecturally designed house.

Tonally the graphics are minimal, simple and refined but have a warmth and textural feel because of the stylish use of in-camera shallow depth of field.

Design Challenge
.After finalising the script, the challenge was to source the right location in Melbourne to convey a house set in the future. It had to be bold and architecturally striking, upmarket, modern but homely. Glass, concrete and steel, offset with warmer elements like wood and upholstery on modern furniture. We looked for an interior living area predominantly open plan but with interesting shapes and angles rather than a simple rectangular box.

With only one filming day, several scenes (day and night) needed to be filmed in different set ups within the house so both crew and the actors had to work efficiently.
The purpose of the graphics was to establish the story and provide the information for the audience to understand. The graphics were tightly scripted to convey all of the desired nuances of the health decisions depicted in the film. Medical facts needed to be accurate, pithy and relevant.

The potential barriers to effective communication included too much information or information that didn't resonate with the health professional. However, the final narrative, also reflected in the communication on the microsite, balanced the information across health conditions or concerns, whilst not being too vague for both audience sectors.

Once the video was completed, the key design components were re-imagined for implementation on the microsite and other collateral resulting in a simple, consistent and strong execution of the visual language across the campaign.
Effectiveness
Right Word. Right Time. launched on the 17th of November 2017, with a media release by the Victorian Minister for Health, The Hon. Jill Hennessey MP. Right word. Right time reached over 10,000 people within its first two weeks. While the campaign was created for Victoria, it achieved significant national and international exposure on its first day of release, and won gold in the Melbourne Design Awards 2018.

It has and will feature in many conferences, and has been picked up by a number of media outlets as follows:
International Health Promoting Hospitals Conference Bologna 2018
• International Health Promoting Hospitals Conference Bologna 2018
• Australasian Lifestyle Conference Plenary Presentation Brisbane 2018
• Shepparton News 
• 3AW radio
• ABC Breakfast radio
• Alfred Health's 2018 Father's Day Appeal

There has also been a powerful response from health professionals and consumers:

"Right word. Right time is a great campaign. After breaking my back in 2016, I was on a downward slide to chronic illness. But after having the right conversation with my GP I'm now almost 40kg lighter, fitter, stronger & healthier!" Consumer.
Marketing - Film, Video & Viral

This award celebrates creative and innovative visual and audio corporate communications that place an emphasis on design values.  Consideration given to the technical, conceptual and aesthetic elements, viewer engagement and message delivery.
More Details