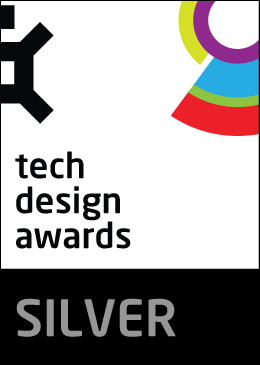 Project Overview
The new Peoplecare app encourages users to remain healthy by providing Peoplecare customers with tailored information around preventative health strategies, as well as a powerful and easy to use experience for making and tracking health insurance claims.
Project Commissioner
Peoplecare
Project Creator
Outware Mobile
Team
Alice Collins – Project Manager
Jenni Wilson – UX Designer
Cassandra Downs – Visual Designer
Kamal Mohamed – Android Lead
Tristan Dean – iOS Lead
Jerram Watters – Solution Architect
Project Brief
The brief for this project was to provide a high quality, seamless, and simple transactional experience for Peoplecare customers that strongly maintained the Peoplecare brand. While the app's primary purpose is to allow customers to make health insurance claims, the app also provides users with personalised content and rewards them for positive lifestyle behaviours.
Project Need
A key requirement of this project was that the app provide an interactive way of encouraging users to engage with and improve their health. With a simple onboarding survey, the app provides personalised preventative health content to users in order to help them live healthier lifestyles.

Many healthcare providers have white labelled apps that aren't tailored to their users or target demographics, and sacrifice quality user experience to a one size fits all approach. When users sign in to the new Peoplecare app for the first time, they will be presented with a survey that asks them to rate their health. This, combined with the Google Analytics within the app, will eventually allow Peoplecare to provide more targeted content to their users and gain better insights into how the app is being used.
User Experience
The new app features an improved user experience for making claims, and paves the way for future releases focusing on assisting users to better manage their health by linking with third party apps.

New features include greater transparency of claims history and the ability for users to view their past claims, as well as improved photo quality of uploaded receipts.

Throughout the project, the Outware design team was tasked with balancing native functionality with the strong visual identity of the Peoplecare brand. In order to achieve this balance, the app makes use of native navigation, with added illustration and pops of colour to ensure that the UI feels familiar and on-brand. Adhering to both the Peoplecare and iOS/Android guidelines ensures that future updates will remain on-brand and provides the app with added longevity.

In order to work quickly against tight timelines, the design team practiced Lean UX techniques, such as hallway testing, which allowed for quick idea validation. The team also leveraged the knowledge of subject matter experts in order to gain new perspectives on their designs.
Project Marketing
This app has not yet been released, and therefore marketing strategies have not yet been implemented.
Project Privacy
User data has been protected with a PIN, and users are required to enter the PIN in order to keep using the app after it has been dormant for several minutes. If the wrong PIN is entered three times, the app will require the user to log in using their username and password.

User health data is fetched from the server without being stored locally, and is protected by OAuth, with an access token being used for all the API calls related to health and personal information.

All services are accessed via https, using the latest TLS protocol.
2017 TECH Design Awards
HealthTech

Tech is enabling us to live healthier lives and focus on our well being. This category recognizes tech solutions that focus on health and wellness and spans nutrition guides, services and counters as well as other wellbeing services.
More Details