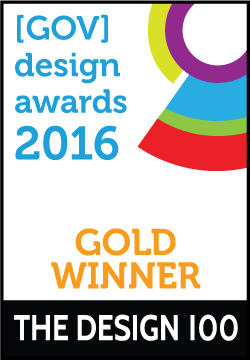 Project Overview
BOM Weather is the Bureau of Meteorology's first (and much anticipated) mobile weather app.
The app brings together the most-requested data from the Bureau's website, including our official forecasts, rain radar images and warnings, to give users the real-time weather information they need to plan their day or week ahead.
Drawing on user research and analytics, BOM Weather is designed to be as simple to use as possible to ensure it meets the needs of the broadest range of users – from the highly tech savvy to the first-time app user. All information is refreshed automatically, which means our users know they are receiving the most reliable and current weather information for their location – or any location across Australia.
As Australia's official source of weather information, there was growing demand for BOM to release its own weather app. We have brought together the most popular user features into BOM Weather to give people the most-requested information at their fingertips.
In its first week, BOM Weather ranked first in the Apple and Google Play stores – and remained in the top 10 for a month. At the time of this submission, BOM Weather has reached 500,000+ downloads.
Organisation
Australian Bureau of Meteorology
Team
Harry Kontos (UX and UI Designer)
Jez Templeton (Development Lead)
Umair Cheema (Architect and iOS Lead)
Paul Muratore (Developer)
Roald de Wit (Developer)
Michael Bell (API Developer)
-
Karen Bennett (Coordinator)
Neal Moodie (Product Owner)
-
Anthony Moore (Operations Lead)
Peter Ryall (Operations)
Tim Hunt (Operations)
Nitindra Dindorkar (Tester)
-
Thea Robotis (Marketing Lead)
Keith Day (Marketing)
Caroline Rankin (Marketing Graphics)
Project Brief
'Keeping it simple' was at the heart of our approach. In line with the Government's new Digital Service Standard, we based the app design on user research around what weather information people most regularly used – the radar, forecasts and current temperatures.
We found people generally want answers to straightforward questions like 'do I need to bring a jacket?' or 'am I likely to get wet?'. These findings, along with Bureau site analytics, are BOM Weather's key features:
• Current conditions – temperature, wind, humidity, rainfall
• Forecasts – over 24 hours in 3-hour blocks with a simplified view of the chance of rain
• Radar – with pause and zoom functionality
• Warnings – listed by State, live updates
• Locations – current, saved favourites
Current Conditions are refreshed every few minutes and are important for helping our users make quick decisions while Forecasts assist with longer term planning. Users can tap any day in the week ahead for details and access Radar and Warnings from the main screen.
Location functionality lets users save favourites, jump to capital cities or recent places, and view their current location's weather with one touch.
Project Need
While there are many other weather apps available with many drawing on Bureau data for their forecast and warning information, our user research and feedback has consistently shown there is strong demand for an official Bureau app.

This demand was expressed by the community and became much louder and clearer in the last two years since the successful launch of the Bureau's responsive, mobile weather website. 'Great, but can we have a weather app?' was a consistent request.

Users also trust the Bureau brand and our testing showed the majority of people prefer to receive weather information directly from the official source because they feel more confident in the accuracy of the data.

Research also showed more than 70% of users access our information via mobile devices and while our existing mobile site has solid retention, a dedicated Bureau app would provide users with enhanced functionality and better localised information.

User Experience
In most cases, the weather apps available in the market are very feature-rich. Rather than following this path, the Bureau's in-house team used existing and new user research that found people want to quickly and easily check weather information that allows them to plan their day, weekends or the week ahead.

With these insights and working with a user-centred design process, we created a very simple, location-based app with forecasts, warnings, current observations and radars. People can use their current location or 'favourite' multiple places. The app's display updates every few minutes and covers all of Australia, which is shown in six-kilometre grid blocks.

After extensive testing of prototypes with users, including 120 Bureau staff and 100 external stakeholders, we made some minor tweaks to the navigation before launching our first weather app for iOS and Android. 

It's absolutely true to say the team was nervous about how it would be received. Would 'simple' be good enough? As it turns out, our user experience design decisions – especially the simplicity and focus on essential information – have been met with an overwhelming positive feedback (and gratitude) by the Australian public.
Project Marketing
BOM Weather's release was supported by an integrated marketing and communications campaign to raise awareness, encourage downloads, reinforce the Bureau brand and encourage user feedback.
The campaign included:
• App branding – simple icon design includes our name 'BOM' to differentiate from other weather apps and a vibrant sun image
• Media and Ministerial official launches on 7 October 2016, attracting print, radio, online and television coverage
• Social media promotion on Facebook and Twitter where feedback was monitored and responded to via 7-day roster – to date we have received 5000+ pieces of feedback
• Dedicated website www.bom.gov.au/app
• Product video on YouTube and linked across Bureau channels and promotions
• Media coverage via BOM's regular live crosses on regional and metropolitan radio
• Point of Sale promotion via Apple and Google Play stores
• Internal promotion by email, print collateral and banners
• Trade Show promotions
A critical success factor for the campaign was user retention, i.e. number of active app users. In the last 30 days (to 24 Nov):
• 85% of all users accessed the app
• 95% of users return
• Around 5000 new users each day
Project Privacy
BOM Weather does not store or transmit any personally identifiable information as part of its usual operation. If one of our users chooses to submit feedback they can choose to remain anonymous or they have the option to provide their email address. Any feedback collected is used to improve the app's key features. 

All communication between the client application installed on the device and BOM Weather's infrastructure is encrypted using industry standard strength encryption mechanisms. 

People can use the app without providing their actual current location. The app explicitly seeks the user's permission to retrieve the device's current location in order to provide the most relevant and accurate observations and forecasts. This information is neither stored nor used by the Bureau of Meteorology for any other purpose.
2016 GOV Design Awards
Best New Service or Application

This can be any new service or application from a start-up to an industry leader. It's not just bells and whistles we're after but true innovation, exceeding expectations and filling a void that had previously been open.
More Details