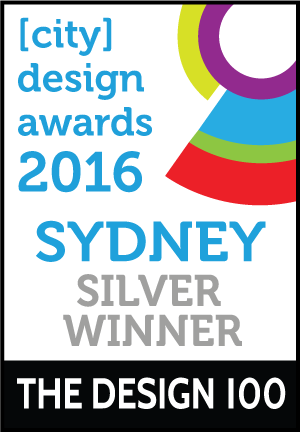 Project Overview
As a not-for-profit animal shelter, Sydney Dogs & Cats Home re-homes over 3000 animals each year. They are different from many shelters in Australia – they don't put down animals who aren't rehomed 'in time'. In fact they have an average track record of ten days in finding the animals new homes.

With a forced relocation on the immediate horizon, the shelter recognised the need to address the brand as major part part of a reinvigorated push for donations whilst building on their ongoing adoption success. By creating a clear brand and changing the experience people have with the shelter, online and onsite, we believed we could make a big difference to a shelter that makes an even bigger difference to the lives of animals and people.
Project Commissioner
Sydney Dogs and Cats Home
Project Creator
For The People
Team
Jason Little – Executive Creative Director
Damian Borchok – Executive Strategic Director
Johanna Roca – Design Director
Thomas Ricciardiello – Designer
Timothy Busuttil – Designer
Ali Chalmers Braithwaite – Designer
Andrew Sanney – Artworker
Tim Jones – Photographer
Johanna Roca – Illustrator
Jason Little – Copywriter
Eugene Lai – Developer
Brady O'Halloran – Technical Architect
Project Brief
Lost, abandoned and abused, are words that pull on our heart strings when it comes to animals. Animal Shelters provide a valuable service to society, by giving a second chance in life for many of these creatures. But, just like many charities and not-for profits, they focus too much on worthiness and pity, as a means to connect with people and encourage adoption and donations.

With a constant focus on the day-to-day running of the shelter, Sydney Dogs and Cats Home had fallen into the standard sector approach. Their communications had become jumbled and lacked the clear recognition and impact required to engage the public on the larger purpose of the shelter, and the positive impact of adopting animals.

Project Innovation/Need
In order to give the animals the best possible chance possible of finding a new home, we elevated each one to celebrity status – complete with glamorous photos that capture their true quirks and personality.

The identity spotlights every animal past, present and future through the new identity system. The logo itself is made up of a multitude of dog and cat icons, generated from an interchangeable set of features – ears, snouts and eyes. Thousands of them can be created, so that every kind of pure and mixed breed dog or cat that arrives at the shelter can have its own logo, and incorporated into the brand.

With each animal having its 15 minutes of fame, the shelter has a cohesive brand that centres around the positivity of adoption and the importance of every animal that passes through the shelter.

Design Challenge
With the recent forced move, it became clear that the shelter needed to change the way it engaged with it's supporters and the wider public – one that emphasises the positivity and joy that animals can bring us, They needed to drive greater awareness of the adoption programme, and the larger set of community programs they run, pairing rescue animals with some of our communities at-risk humans, aged care, mental health, and disability care. These combined activities would help to put the purpose of Sydney Dogs and Cats Home at the forefront of people's minds, and hopefully generate support and donations to help build a new facility and continue their work for decades to come.


Effectiveness
Although it's still early days, their new brand identity has led to a greater awareness and recognition of the shelter. So much so, that monthly donations have tripled since the brand and website were relaunched. Social media interaction has also increased, with a 200% increase of likes and comments per post on instagram due to the personality focussed 'celebrity' shots of the animals up for adoption.
The shelter continues to make a difference to the lives of animals and people, and will hopefully continue to do so for many years to come.
2016 Sydney Design Awards
Graphic Design - Illustration and Type

This award celebrates creativity and innovation in the traditional or digital visual representation of ideas and messages. Consideration given to clarity of communication and the matching information style to audience.
More Details