[interview] the project story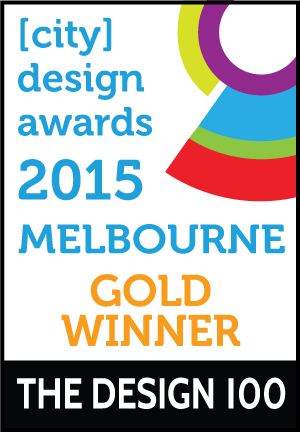 Project Overview
When Brown Brothers found that wine tasting notes were not hitting the right note with a segment of its audience, it turned to Get Started to create a novel approach to wine selection. The result was a fun, interactive online campaign that turned traditional wine marketing on its head.
Project Commissioner
Brown Brothers
Project Creator
Luminary
Team
Adam Griffith, Account Director
Matt Dobson, Project Manager
Tracey Wiseman, Designer
Drew Schrauf, Developer
Project Brief
Brown Brothers came to Get Started with the aim of strengthening its engagement with females aged 25 to 40 - an audience that had typically gravitated towards sweet wines. Unlike the traditional wine connoisseur market, this audience was not really interested in whether a particular wine was 'fruity on the palate, with hints of rose petal and orange zest'. Typical wine tasting notes, wine regions and grape varieties were simply not capturing their imaginations. So we had to 'think outside the bottle' to find a way to connect with them.

Together, Brown Brothers and Get Started created Colourful Conversations - a quirky and interactive campaign designed to broaden the target audience's wine drinking horizons and inspire them to engage with the brand. Central to the campaign was an online hub designed and built by Get Started (colourfulconversations.com.au).
Project Innovation/Need
One of the standout features of the site is the 'Mood Wheel', an interactive tool that allows the user to 'take the wine mood test' to see what sort of wine mood they're in and find a suitable Brown Brothers product to match it. In line with the client's campaign objectives, we designed the Mood Wheel to be fun, engaging and easy to share.

Another key aspect of the site's design is the 'conversation starters'. This is the digital extension of an offline event that was hosted by Brown Brothers. The event was a dinner party curated and attended by 10 of Australia's most creative personalities. 'Colourful conversations' were inspired at the event by physical conversation starter cards.

To translate the event into the digital environment, conversation starter cards were created on the site to enable users to have their own colourful conversations (in the 'Join the Conversation' section). Integration with Facebook also allowed the conversation to be amplified in social media, where followers were encouraged to contribute their own answers to the questions. The best of these were then featured on the website.
Design Challenge
As the campaign progressed, the site needed to allow for more and more content to be uploaded and presented in an accessible and visually appealing way. Recipes, videos, tips and tricks, and conversation starters needed to be easily and quickly uploaded by Brown Brothers, without compromising on the initial design and functionality.

From a web development perspective, there were lots of CSS transformations and animations with a complex front end. The site needed to work with a multitude of devices, and be able to be driven by both touchscreen and mouse.

There was also the challenge of aligning the client's digital campaign with its offline activities. For example, the on-site conversation starter cards needed to be redesigned in a way that was complementary to the site's design.
User Experience
The outcome of the campaign was a significant uplift in brand awareness and social engagement. To date, more than 100,000 unique visitors have experienced the campaign, with very little digital advertising spend to promote it. A large proportion of the site's traffic constituted people who had not visited the main Brown Brothers website in the past.
2015 Melbourne Design Awards
Digital Experience - Website - Brand

This award celebrates innovation and creativity in design of a unique user experience in the combination of text, audio, still images, animation, video, and interactivity content for websites. Consideration given to clarity of communication and the matching information style to audience.
More Details