The Brightgreen Linear LED Profile Collection
[DRAFT]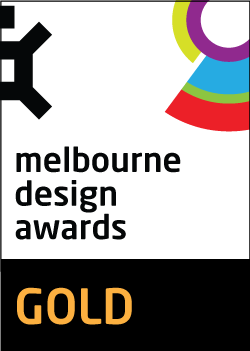 Project Overview
Designed for modern architectural spaces that call for clean lines and a pared-back aesthetic, the Brightgreen Linear profile lights provide a range of fittings for every space – helping designers achieve consistency in style while utilising the flexibility of each luminaire.

Featuring a range of recessed, surface-mounted and pendant profile lights, the collection can be cut, connected and customised to suit any space. Whether it be to light up large, commercial spaces or highlight small design details, the collection allows designers to create totally unique configurations.
Organisation
Team
The Brightgreen Product Design Team includes several Product Engineers and Industrial Designers who work under the guidance of CEO and Head of Product Design, David O'Driscoll.
Project Brief
After consulting with architects, engineers, electricians, interior and lighting designers, the team discovered that the key lighting needs for commercial and industrial workspaces had not yet been met. The results showed an overwhelming need for flexibility and precision in the market.

In pursuit of this, the Brightgreen Design Team were asked to design a minimalist collection of customisable Linear lights that would fit seamlessly into modern architectural designs, with emphasis placed on enhancing visual comfort and reducing glare.

Project Innovation/Need
The Linear Profile collection is the result of an ongoing dialogue with some of the world's best industry experts. Adopting a fresh take on linear lighting, the collection incorporates style, adaptability and Tru-Colour illumination like never before.

Featuring a wide variety of beam angle options, designers can highlight workspaces with asymmetric task lighting or opt for soft diffused beams to avoid harsh shadows and unwanted glare.

The collection offers a creative solution for designers looking to add visual depth to large spaces by playing with a combination of wide-flood and batwing beam angles – providing gallery-grade illumination with optimum efficiency.

Featuring low-glare, interchangeable optics, designers can modify light output with a simple touch to suit the changing lighting requirements of their space over time. Perfect for precision lighting, users can choose between direct and indirect light to either amplify or soften the room's ambience.
Design Challenge
The biggest design challenge in the development of the Linear Profile collection was achieving the flexibility required to blend seamlessly with rest of the Linear Series, while maximising the visual comfort of commercial spaces.

After experimenting with existing linear designs, the team set out to create a highly customisable collection that would allow users to create totally unique lighting designs. With illuminated connectors spaced at 3 cm apart that exceed the industry standards, the Linear Profile collection offers designers endless possibilities of lighting compositions that can be measured to fit any space perfectly.

Featuring recessed, pendant and surface-mounted LEDs, the collection allows designers to achieve aesthetic consistency and maintain high light quality throughout their entire project.
Sustainability
As a B Corporation, Brightgreen is committed to meeting a higher standard of social and environmental performance, transparency and accountability. Through the sustainable design of products like the Linear Profile collection, Brightgreen hopes to reduce the carbon footprint of households and commercial spaces worldwide.

The collection includes a range of surface-mounted fittings for optimum thermal efficiency. Designed to eliminate cutouts and gaps in their insulation, surface-mounted LEDs are the perfect option for commercial projects needing a high level of energy efficiency.

Certain designs in the collection feature interchangeable lens so users can easily change the luminaire over time without needing to buy a whole new fitting.

Made up of 95% recyclable materials, including pure aluminium, users are encouraged to recycle their product through the Brightgreen buy-back scheme at the end of its lifetime.
Product Design - Commercial & Industry

This award celebrates creative and innovative design for either a component or overall product. Consideration given to aspects that relate to human usage, aesthetics, selection of components and materials, and the resolution of assembly, manufacturing and the overall function.
More Details