NSW State Emergency Services - Next Generation Digital Platform
[DRAFT]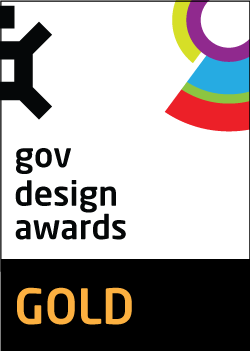 Project Overview
The purpose of a website for the NSW SES is to provide clear, concise advice on what to do before, during and after extreme weather events,to plan for and deal with emergencies and their aftermath so that the communities become more resilient.

The technology needs to get out of the way of the message that people in difficult situations need to do it on whatever device they have with them at the time. The right information at the right time can be the difference between being at a real risk of injury and staying safe; the difference between damaged and undamaged property.

There was plenty of awareness of the NSW SES as an emergency service but little of their role in the prevention of and preparation for natural disasters. The digital platform didn't reflect the rest of the NSW SES media messaging or change its messaging respond to current situation. The research stated a need to prompt the community to take action and educate us all on shared responsibility and to raise the awareness. Moreover, we then want to do our part in times when our neighbours need our help and are more likely to volunteer.
Project Commissioner
New South Wales State Emergency Services
Project Creator
Adelphi Digital Consulting Group
Project Brief
NSW State Emergency Services partnered with Adelphi Digital to create a digital strategy, roadmap and new web platform to make SES NSW the example for its competitors nationally and internationally. The site had to:

•Change community expectation of NSW SES, to promote community resilience.
•Promote NSW SES as a first choice agency for emergency response volunteering and career.
•Set an example for other SES in Australia to look up to, through demonstrating excellence in digital communication and innovation.
•Promote the NSW SES brand amongst the community, to bridge the connection between the organisation and community.
•Fulfil NSW SES legislation of providing accurate and timely information to warn and prepare the public.

We completed a significant user centred design process involving discovery research with a range of professional, public and policy audiences to understand and align the user and business objectives. This enabled us to supply the organisation with an intuitive medium to offer critical information before, during and after significant weather events and natural disasters. The responsive site features automated feed of information based on their location.

Project Need
Balancing changing users's behaviour and educating people on the organisation with providing fast access to appropriate information at the right time presented challenges we were able to turn into opportunities.

Extending the idea that the site should adapt both content and layout to emergencies allowed us reflect the life cycle of users engagements with the SES:
-BEFORE-Understand risks local to you and plan appropriately
-DURING-Get current appropriate and actionable information, act at the right time
-AFTER-Check for damage, assist with the recovery, volunteer!

The project needed to leverage internal processes to replace onerous manual publishing and a reliance on news style publications and social media with an automated feed for emergency information; ensuring immediate publication of location specific information consistent with internal systems. This consolidated information statewide, giving users exposure to the scope of the organisations work and addressed the concern that NSW information can be too Sydney-centric.

A responsive website allowed us to retire a separate site maintained in parallel for mobile users & building on the very editor-user friendly Umbraco CMS has meant a fast transition to a new system. A cluttered and old-fashioned design was retired for a cleaner solution.
User Experience
Unless prompted by an advert it's highly likely that users are at least worried by an approaching storm, flood or the possibility of a Tsunami. The UX needed to be tuned to put access to the emergency phone numbers,useful actionable information at the absolute centre of the experience during times of emergency and also to provide guidance and help in the aftermath but to return to providing a strong educational message around preparedness with more normal conditions.

Homepage takeovers for warnings of extreme danger and a map driven interface for alerts and bulletins were the result of multiple design iterations,from sketch through to a fully interactive prototype that was put through multiple rounds of user testing both inside SES and out.Likewise the content displayed by default on the homepage can be switched from PLAN AND PREPARE to DURING BAD WEATHER or RECOVERY,providing clear access to the before during and after information.

UX was crafted around 5 personas that represented both the community and the organisation informed through careful user research. Tasks and user journeys focused on the needs of safety, information,volunteering and education aligning the needs of the organisation very clearly with that of the users.
Project Marketing
With a large pool of volunteers and many social properties SES were able to talk to a widely spread and well established audience to gather feedback throughout the entire project form design through to prototype testing and user acceptance test.

The weather also played its part with heavy rainstorms in NSW shortly after the launch causing a jump in traffic from the community in NSW.
Project Privacy
Privacy is not a concern for users of SES.nsw.gov.au – no user data is held on the site. Even where information is collected it stays with the service provider who processes the information.
Digital - News & information

We all rely on digital services that broadcast or diffuse news and current affairs both locally and globally, keep us up to date with important information such as weather, warnings and hazards and allow us to quickly access information and reference resources.
More Details