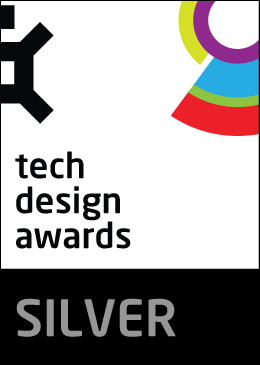 Project Overview
Hyku is a second screen application that syncs additional content, interactions, commerce and social features perfectly with television programs. Backed by twenty-two patents, and built on an aesthetically-pleasing platform, Hyku is set to transform the television industry. With operations in China and Indonesia, the vision of revolutionizing global television-watching behavior has already taken its first steps.

Television is meant to be interactive, fun, informative, and most of all, exciting. Hyku is here to make that dream a reality.
Organisation
Hyku
Team
Alex Qi - CEO
Ge Shi - COO/CFO
Blake Jin - CPO
Ruini Xue - CTO
Project Brief
Imagine as you flip through your television show and see a shirt you like; how would you buy that shirt?

Also, have you ever wanted to interact with, or play along with the contestants on your favorite reality or game show?

You can do all of that with Hyku, with just one click.

Hyku started with a personal need. Enamored by storylines, products and reality shows, the founders of Hyku wished to connect television with the world of information. Hyku was born on designing the best way to engage with television.

Television has traditionally been a passive medium. However, studies have shown that in today's television environment, more than eighty percent of users use a mobile device while they watch television. With these devices, users chat with others, search for relevant information and shop for products they just saw.

Hyku aims to fit this trend. While the user watches television, all the relevant information, products, social features and interactions automatically pop up on their phones, though the Hyku app. So, next time the host appears on screen, Hyku users can buy his/her shirt directly from the app. The host's social media information pops up on the screen; for which the users can interact. When it comes time to vote off a contestant, users can also vote directly from within the app.

Today's world is more connected, more social and more interactive – Hyku is here to help revolutionize the stale television industry.
Project Need
Perfect Sync is the patented technology behind Hyku's ability to automatically sync content along with television shows, differing from other second screen sync technologies on the market. Popular syncing technologies such as digital water marketing, audio fingerprinting, or even timestamps could cause misreading or delays, leading to an imperfect sync – such as a relevant shirt showing up minutes after the actor wearing it has already appeared on screen.

Hyku's unique technology embeds the information directly into the television signal, and the back-end system deciphers the content, pushing relevant information to users' phones through Wi-Fi or cellular signal. This allows the sync to be accurate to within a few seconds. So, next time something interesting or relevant happens on television, the associated content should appear on the Hyku app almost instantly – providing users with a better experience.

The content and information is created by the show producers themselves – allowing them to have another canvas to tell their stories. In this case, background information, maps, storylines can be explained on the second screen, while the main screen focuses on the action and storytelling. The second screen has value beyond commerce, as it can enhance the quality of the shows, and allow creators to give fans a more immersive experience.

User Experience
The goal of Hyku is to bring additional value to the user, while they watch television or sports.

Opening the app will immediately expose the user to all the shows supported by Hyku. This is achieved with large show icons, and currently airing shows will have an orange glow. For some shows, Hyku will offer live-streams, directly from the app, while other shows are meant for users to watch on television sets and to follow along with the Hyku sync. Hyku's intuitive design allows for commerce, interactions and information pop up automatically within each show page – shortening the learning curve for each user.

Other features of Hyku emphasizes social interactions, where users can post interesting pictures and comments of their own – to be displayed on the show pages. This 'Discovery' option, allows fans to create and share their own fan-art, stories and content with the community.

Lastly Hyku has a 'Duel' function, for sports and television, where users can wager points against other users, and bring a more interactive flavor to the programming. This patent-pending feature is the only one of its kind on the marketplace. The goal of which is the provide more entertainment value for fans.

Hyku's features and commerce options can be accessed with only a few simple clicks. Users can purchase items directly from Hyku and checking out is swift and hassle-free. The goal is to make the app accessible for all users, regardless of technological familiarity.
Project Marketing
Hyku has both marketing campaigns, targeted towards end users, and direct strategies to obtain more shows from directors/producers.

Over the past year, Hyku has had tremendous success in the Indonesian market. Hyku has signed contracts with seven television stations to broadcast their biggest programs, including news, variety shows and sports. Along with these stations, Hyku will begin working with one of the largest organizations, Nahdlatul Ulama, to broadcast their cultural programming, starting in April 2017. The engagement with directors has been overwhelmingly positive, television executives are attracted to the synced content, the ability to interact with their audiences, and to generate additional revenue on Hyku.

In China, Hyku has been working with CCTV shows, as well as shows on the travel channel – with a vision to further expand the Chinese platform, by working with online streaming platforms in 2017.

The strategy to expand Hyku's reach starts with the company's established network, by leverage existing contacts and directors, to meet new partners – a successful strategy based on recommendations.

To engage fans, Hyku has hosted numerous tournaments, centered around getting users to sign up, invite their friends and win points by creating fun content, centered around their favorite shows. Users love connecting with others, creating/sharing and winning prizes. To date, dedicated users have logged upwards of over 100 hours on Hyku.

In 2017, Hyku will further integrate its marketing campaigns into the shows, attracting fans, and creating stronger, longer-lasting communities.
Project Privacy
One of Hyku's biggest strengths is its privacy practice.

Privacy not only protects users' personal data, but because Hyku links directly with commerce, privacy is key in protecting users' financial data as well.

Hyku's system is designed and implemented by an experience team, who prioritizes security and privacy above all else. With key leaders in the company holding PhDs in computer science from the top universities in China, as well as years of experience in the industry, Hyku's core server development team has the experience and knowledge to create a robust, flexible, yet secure platform for all users and partners.

In addition, one of Hyku's founders is the current professor of computer science at the top university in China, Tsinghua University, whom provides guidance and oversight for all privacy and data protection features built into Hyku.

Furthermore, Hyku's commerce system uses cutting-edge security algorithm, 'super elliptical security algorithm', developed by teams from the University of Waterloo. This is the most advanced mobile security system on the market, superseding the 'elliptical security algorithm' used in previous Blackberry devices.

Hyku protects users' data from hackers, and lastly, as a part of the privacy policy, Hyku does not share user data without permission. Big data and user behavior data is sometimes collected and reviewed for the purposes of helping television stations better engage with their users, not for Hyku's own revenue generation.
Exactly as it states - we're looking for the best startup projects. Startup projects need to be newly emerging, less than 5 million users and less than 3 years old.
More Details