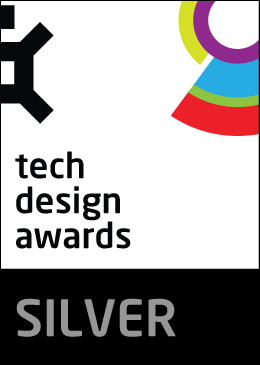 Project Overview
Money has long been America's top stressor, and WalletHub is working to change that by building the brain of a free financial coach using artificial intelligence. Not only is WalletHub the first-ever service to offer free credit scores and full credit reports that are updated daily, but it also provides clear, actionable advice for how people can improve their credit score and save money.

Furthermore, WalletHub offers the market's only free 24/7 credit monitoring service with real-time SMS alerts. Its iOS and Android apps also have been featured among the "Best New Apps" by Apple and Google.

Organisation
WalletHub
Team
WalletHub is the product of a true team effort, with every person making key contributions to the product's conception, design, development, functionality, content, and marketing.
Project Brief
Those who need financial assistance the most tend to be the ones who can least afford it. And few people have the time or acumen to properly tend to their finances without assistance. That's why the world needs WalletHub.

WalletHub helps users make smarter financial decisions in a fraction of the time with four fundamental features:

1. Free DAILY Credit Scores & Reports

Some other services hang their hats on free credit scores and reports, yet they're still inferior to what WalletHub considers minor pieces to a much larger puzzle.

2. Customized Credit-Improvement Plan

Unlike other services, WalletHub leverages artificial intelligence to tell users exactly how to improve their credit score and how much it will improve.

3. Personalized Savings Opportunities

WalletHub employs machine learning to make smart recommendations for financial products that will save users money – and only when it's truly in their best interest.

4. 24/7 Wallet Surveillance

Nearly 18 million people fall victim to identity theft each year and roughly 20% of credit reports contain errors. WalletHub keeps you up to date on the latest developments in your credit life, helping you react quickly to any problems.

Consumers need a dynamic, knowledgeable financial coach, not a tool that actually causes more aggravation than it eliminates. WalletHub is working to make life easier by attacking the problem from all angles, creating innovative new functionality and maximizing its impact through strategic design.

Project Need
The need is obvious. America ranks just 14th worldwide in terms of financial literacy. We owe more than $1 trillion to credit card companies and another $1+ trillion to student lenders. Roughly two-thirds of us have less than $1,000 in savings. And those are just the big, scary stats. People make small financial mistakes every single day, which all too often amount to major problems down the line. The current solutions clearly aren't working as well as we need them to, so WalletHub is working to create something better.

WalletHub helps consumers maximize their savings and gain invaluable peace of mind by offering a number of innovative features, including:

• Free daily credit score and report updates, so consumers don't have to make financial decisions based on outdated information.

• Customized credit-improvement advice based on artificial intelligence, telling users exactly how to improve their credit score as well as the amount by which it will improve.

• Personalized savings alerts powered by machine learning, notifying users when truly worthwhile savings opportunities are available.

• Real-time monitoring, which enables consumers to react as quickly as possible to potential cases of identity theft and fraud.

These advances combine to help consumers build excellent credit and stop overspending on financial products.

User Experience
People don't have the time to do all the legwork that goes into finding the best financial products for their needs. So our primary interaction with users involves analyzing their financial profile and creating a clear action plan for how to bring about desired results with minimal effort. We keep things simple and avoid inundating users with unnecessary notifications and information. We also keep our interface clear of advertising clutter so users can focus on what really matters: saving money.

In addition, WalletHub is platform-agnostic, allowing users to have the exact same experience whether they are on a computer, tablet or smartphone.

Project Marketing
WalletHub is a small company with a marketing budget that pales in comparison to those of our competitors. We therefore have to be more strategic to succeed, and we believe that we are currently accomplishing that objective.

Social is one of the main pillars of our marketing strategy, as it allows us to interact directly with our customers. The WalletHub team answers people's questions across all the major platforms, in addition to sharing in-depth reviews on financial products and engaging users for feedback on our services. Such daily efforts have resulted in a lot of grass-roots buzz for the product as well as valuable word-of-mouth recommendations within users' networks. In addition, WalletHub's original content has produced a great deal of organic growth.

Project Privacy
Security is WalletHub's top priority. We use 128-bit encryption and relay users' personal information through a connection that employs Secure Sockets Layer (SSL) protocol. We then move all of the personal information that we collect or obtain about customers to a secure environment on our proprietary network that has controls in place to limit access to and secure the data maintained within it.

Furthermore, WalletHub is the only service of its kind that gives users the ability to turn on two-factor authentication. This adds another layer of security to ensure that only our users access their accounts.

Finally, WalletHub uses real-time SMS notifications to alert users about potential fraudulent activity.

FinTech is radically changing how we live as society and how we do business professionally. We're looking for apps and tech solutions that are disrupting sectors such as mobile payments, money transfers, loans, fundraising, financial management.
More Details