23andMe Personal Genome Service
[DRAFT]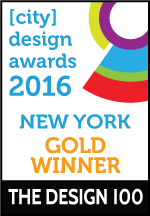 Overview
23andMe is an entirely new experience that includes carrier status, wellness, trait and ancestry reports. Customers receive a detailed, but easy to understand genetic information service, validated by user testing.


Organisation
23andMe
Project Innovation/Need
- More than 60 health, ancestry, wellness, and personal trait reports
- Reports on genetic research and new genetic discoveries
- Personalized insights based on analysis of 650,000 genetic variations
- Only service available direct-to-consumer with reports that meet FDA standards
- Tools and features unique to 23andMe, such as segment level data for advanced genetic genealogy research and other patented features
- The chance to find and connect with DNA relatives in a database of more than 1 million customers

In addition to the new reports, features and tools, 23andMe's Personal Genome Service provides customers with the opportunity to participate in research that holds the promise of accelerating the pace of discovery and improving the understanding of how genetics influences our lives. Those who consent to participate can easily contribute from anywhere by answering survey questions online and, in turn, receive insights along the way to help learn more about their genetics, see early findings from 23andMe research and learn how they compare to others.
This award celebrates creative and innovative solution design for the successful delivery and provision of services. Consideration given to system integration, user experience, product design
More Details