Panel
Panel members are recognised voices in the design economy sourced from leading studios, industry bodies and design commissioners. The panel members curate nominations, rate programs, contribute content and provide advocacy.
The panel is broad based as the programs cover multiple markets and design areas. Additional panel members are appointed throughout the year to provide specialised input and ensure diversity. Our reachout is driven through the advocacy of the programs by the panel. Panel members do this though mentioning the awards via social media, advocating to partners and speaking about the awards at forums or during private conversations.
Claire Beale

Lecturer BA Textile Design , RMIT
Claire is the DIA's current Textile Practice Group Co-ordinator and Vic / Tas Vice President. In her day job, she is a lecturer in the BA Textile Design program at RMIT University, Melbourne Australia. She has a postgraduate qualification in Tertiary Teaching and Learning from RMIT, an Honours degree in Fine Art from the University of Melbourne and is currently undertaking a PhD by project exploring craftsmanship in the context of process and practice in textile design. Claire's experience in the fashion and textile industries includes commercial and bespoke design services, curatorial practice, visual merchandising, marketing, product development and retail operations. In her spare time, she is the Director of plan b textiles - her designer maker practice incorporating private commissions, bespoke design and creative research projects.
top
Mark Bergin - Experience Design

Founder & CEO, DRIVENxDESIGN
Courage is the root of all creative projects, courage of the sponsor, courage of the project team and courage of the creative team. design100 celebrates courage through 11 design awards programs. All programs are marketplace centric and offer an opportunity to recognise those that are defining tomorrow. When I'm not advocating or celebrating design, I work as an adviser to projects on the client side, providing expert input on how to structure projects, develop creative ideas and engage the best of market suppliers to deliver exceptional project outcomes. At the heart of my work is a focus on experience design. Always with one simple question - are we making something that is Made for People? Specialties: creative direction, experience design, project guidance, project direction
top
Liana Heath

CEO, Artisan – Centre for Craft and Design

Liana is the Chief Executive Officer of artisan, a leading Australian craft and design centre, based in Brisbane. Liana commenced with artisan in 2011 following a career in finance consulting at KPMG. Liana has, for many years, followed the exciting evolution of Australia's craft and design sectors and has applied this passion and commitment to raising the profile and appreciation of our homegrown talent and generating commercial outcomes for the industry. Combining her commerical and creative experience with a passion for art and design, Liana brings a balanced approach to driving our craft and design sectors forward.
top
Ann Jakle

Director, Canberra Glassworks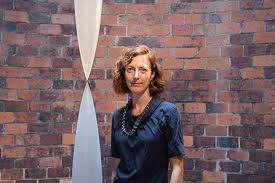 Ann Jakle is the Founding Director of the Canberra Glassworks, guiding its development since its inception in 2005. The Canberra Glassworks has become internationally recognized as a centre of excellence in creativity, with its in-house studios offering an innovative environment for new work.
top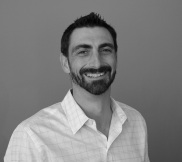 Brian Parkes has been Director of the Jam Factory, Adelaide, since 2010 and has had an extensive career in the craft and design sector, including Object, Sydney, where he curated 'Freestyle: new Australian design for living'. As a leading figure in Australia's craft and design sector Brian has been contributing at a senior level for over 20 years.
top
Joe Pascoe

Consultant, design100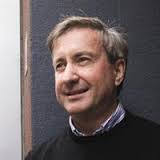 Joe Pascoe's leadership roles have included CEO & Artistic Director Craft Victoria, Program Manager Visual Arts Board Australia Council and Director Shepparton Art Gallery. Joe has an extensive publications and curatorial history, and in 2009 initiated the Craft Cubed festival.
top
Debbie Pryor

Gallery Curator, Craft Victoria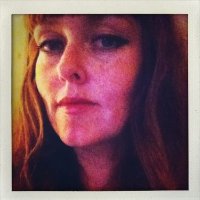 Debbie Pryor has been Gallery Curator at Craft Victoria since early 2011. For over ten years Debbie has worked as a producer, curator and director for craft, design and visual art organisations - including Object, Powerhouse Museum, Jam Factory and Firstdraft.
top
Juliet Wilson

Associate Project Manager, Reactive

Juliet has a strong interest in programs that promote Australian design talent, and has had a long involvement in programs for which this is a key priority, including the Victorian Government State of Design Initiative and the State of Design Festival. She has also been involved through managing the development of the first major exhibition of Australian design, Freestyle, acting as a judge for the IDEA Awards in 2006, and being Curator for design100 and setting up the Emerging Design program in 2012. Her career in the cultural sector includes roles at Museum Victoria, City of Melbourne and the State of Design Festival. She has a special interest in pan-Pacific cultural diversity as well as in digital strategies for business.
top