Changsha • One Heart River Show Flat D
[DRAFT]

Image Credit : SHC STUDIO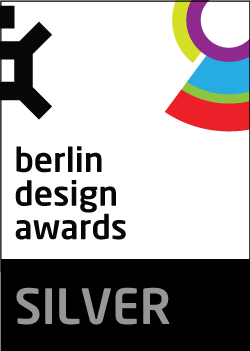 Project Overview
The project is a show flat D of One Heart River residence in Changsha City, Hunan Province.
Located in Xinshao West Road, Tianxin District, One Heart River enjoys 110-meter-wide spacing between buildings and is enclosed by two large landscape parks covering areas over 10,000m2 respectively, which is an excellent model of ecological residence.
It's well-known that Xiangjiang boasts extraordinary landscape and scenery along both sides. Drawing on the design of hotel at riverside, the designers intended to create unique hotel-style residences that enable modern families to enjoy the best living experience in modern design language.

Project Commissioner
Project Creator
Team
Chief designer: Lai Bangneng
Design Team: Qiu Weiwei, Peng Xifeng, Yan Pingyan




Project Brief
Xiangjiang is an indispensable feature of the hotel-style residences in the design concept.
Into the hallway, an open-plan dining and living room and a large French window are available for enjoying the beautiful scenery of Xiangjiang. As the design focuses on Xiangjiang, the room integrates natural landscape with spatial experience, which can not only reconnect with nature but also become a wonderful view itself.
Materials used in dining and living room are echoed with each other and dark background matches light-colored furniture, which presents a harmonious picture.
The Off-white wall and the delicate TV backdrop with concave and convex lines prove that details represent quality. Simple irregular accessories balance colors of the overall space, adding a sense of fashion into the simple style.
In the study room, black bookshelves make the space elegant and decent, while orange storage boxes brighten the space. The designers married two different colors with pared-back furnishings to enhance the elegant ambience.
The master bedroom follows the general design that light-colored headboard wall works in concert with the whole space. Two wall lamps with metallic texture are set on both sides and the bed is decorated with dark-colored pillows and carpet, rendering the room unique and appealing by use of perfect colors and materials.
And the dry and wet areas are defined in the master bathroom where mirror-clad cabinets enlarge the storage space.
The designers used the same method to design other bedrooms, creating fashionable and delicate spaces for better rest.

Project Innovation/Need
The overall design integrates many home systems into the interior, such as ventilation system, water purification system, smart controls and health system, etc., to improve comfortable living experience. The design aesthetics along with new scientific achievements produces more advanced residence with modern charm.
Design Challenge
Firstly, the project is a scientific planning of storage spaces to satisfy varying demands of family members.
Secondly, based on a comprehensive analysis about characteristics of high-net-worth individuals, the project represents the concept and trend of upscale residence from the perspectives of art, culture and daily life, better stepping into the world stage.

Sustainability
1. Based on the design concept that "less is more", the overall space focuses on spatial functionality rather than complex and luxurious decorations.
2. Local materials are used in the design process. Natural stone materials are replaced by quality ceramic tiles, which can reduce consumption of unsustainable resources. And cutting materials in an appropriate way can decrease material wastage.

Interior Design - International Residential

This award celebrates innovative and creative building interiors with consideration given to space creation and planning, furnishings, finishes and aesthetic presentation. Consideration also given to space allocation, traffic flow, building services, lighting, fixtures, flooring, colours, furnishings and surface finishes.
More Details