Vanke • Zhongtian • Bay Area Center Sales Center
[DRAFT]

Image Credit : BENMO STUDIO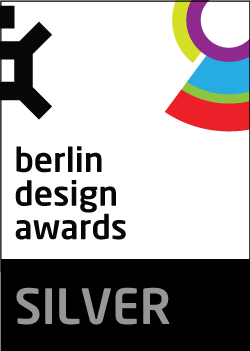 Project Overview
This project is the sales center of Vanke • Zhongtian • Bay Area Center. Situated on Ma'an Island, Cuiheng New Area in Zhongshan and also the west bank of Shenzhen Qianhai Bay, Bay Area Center is about 3km from ShenZhen-ZhongShan Bridge and about 27km from Qianhai, Shenzhen, which enjoys resources of Qianhai free trade area. It's convenient to reach 5 international airports and 3 ports, connecting the living circle of PRD with Guangzhou-Zhuhai Intercity Railway, Beijing-Hong Kong-Macao Expressway and Hong Kong-Zhuhai-Macao Bridge.
The "Time bridge-themed" design combines simple straight lines with lively curve lines to create vivid and melodic spaces featuring integrations of brightness and darkness, line and plane, light and shadow and openness and innovation, which demonstrates diverse and colorful life environment and efficient lifestyle of urban elites.

Project Commissioner
Project Creator
Team
Lai Bangneng, Qiu Weiwei, Peng Xifeng, Yan Pingyan




Project Brief
The curve-shaped grey stone background wall presents a fluidic and dynamic form.
The mirrored ceiling with water wave patterns is the visual focus in the sand table area. Reflected on the sand table, those lovely spots form a magnificent yet exquisite picture, which is a metaphor of sea scene that is connected by ShenZhen-ZhongShan Bridge. The negotiation area is full of rhythm by adopting a streamlined and majestic array of point lights and utilizing arc structures and straight lines properly. It feels like the amazing youth and the fast-paced urban life with passion and dream mingled as well.
The exquisite furniture and artworks of the contract area soften the whole space. The combination of dark red and creamy-white and the blending of toughness and elegance present a practical, efficient and comfortable environment.
The simple yet fashionable design of bathroom still uses arc shapes, creating a lively space with a sense of ritual.

Project Innovation/Need
The 3D printing technology is used to prefabricate the model of the special-shaped reception platform and guide the on-site construction. The designers had lined futuristic light and shadow and the display technology with shapes of walls, which would lead to deeper awareness and the future imagination of the development of the city and the times.
Design Challenge
Firstly, the first challenge is the planning of various functional areas. It is necessary to overcome many architectural conflicts and space limitation, in order to transform multiple shops into a whole sales space and improve functions of the sales space.
Secondly, it is essential to distinguish the project from traditional sales spaces. The designers aimed to create a design style that gets closer to preference of young consumers and to better understand their hobbies and concerns. Therefore, the space can show vigorous yet rational characteristics of modern youth.

Sustainability
1. The innovative practices of stainless steel plate, special glass, prefabricated terrazzo and other materials lead to an interaction with manufacturers, which improves the industrial production chain.
2. Most of materials are selected from the vicinity, which are stable resources and convenient to get.

Interior Design - International Commercial

This award celebrates innovative and creative building interiors, with consideration given to space creation and planning, furnishings, finishes, aesthetic presentation and functionality. Consideration also given to space allocation, traffic flow, building services, lighting, fixtures, flooring, colours, furnishings and surface finishes.
More Details