A Feast for the Five Senses
[DRAFT]

Image Credit : Hong, Wei-Zhi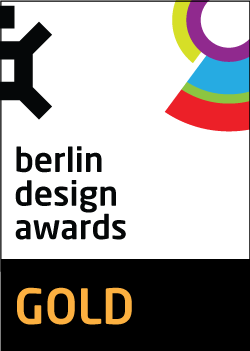 Project Overview
To make Glenmorangie new lunch whisky stand out in the competition among the numerous whisky producers eyeing Taiwan as an important market and to bring a brand-new experience in whisky tasting have been the primary goal of Glenmorangie WhiskyFest in Taipei.
Project Commissioner
Project Creator
Asia Design Interior Renovation Co., Ltd.
Team
Rong Chen
Artgital
Project Brief
Unlike the singularity and one-directionality of other wine tasting and displaying events, Glenmorangie WhiskyFest in Taipei organized five main interactive installations and a tasting bar, enabling visitors to do more than experience passively—their visit was transformed into a distinctive journey by appealing to the five senses of sight, smell, taste, hearing and touch. With proactive feedbacks, they could enjoy an immersive, real-time simulation that touched the heart.
New whisky's soft, smooth mouth feel and rich flavor were ingeniously conveyed to visitors by means of innovative interactive devices. Starting from the eyes, the nose, to the fingertips and the tip of the tongue, sensual experiences were combined and transformed, engrossing visitors in this whisky-tasting feast.
Project Innovation/Need
The whisky tasting began with appreciating the colors of the whisky. The showroom displayed an interactive lighting show using whisky bottles. The amber glow of new whisky's body color was simulated using the infused flows of light and shadow, recounting the story of how the whisky matures for two years in sherry casks and thus immersing visitors in the sunshine of southern Spain.
Design Challenge
The production of whisky involves many factors, including the fermentation of the raw material, distillation and storage in oak barrels for long-term maturation, each process of which is painstaking and meticulous. By means of a transparent touch screen and a real three-liter bottle of new whisky, the unique brewing process and superb craftsmanship were visualized. Through such interactive devices as an audio spotlight and a huge touch-screen panel, visitors went on a visual, acoustic and historic journey throughout the world. When one's fingers touched the real silk, the swaying of the smooth silk, together with sound effects, simulated the swirling and whirling of whisky. The after taste of whisky in the mouth lingered. Besides, by swiping the touch-screen panel, there emerged floating particles on the screen, highlighting the warm fragrance of new whisky merged with that of chocolate, creaming toffee, and honey dates.
Sustainability
We integrate technology, interactivity, entertainment and local sourcing reusable aluminum alloy frame and bottle for best performance and environmentally friendly.
Pop-Ups, Display, Exhibit & Set Design

This award celebrates innovative and creative design for a temporary building or interior, exhibition, pop up site, installation, fixture or interactive element. Consideration given to materials, finishes, signage and experience.
More Details