Memo. A safe place to talk about work.
[DRAFT]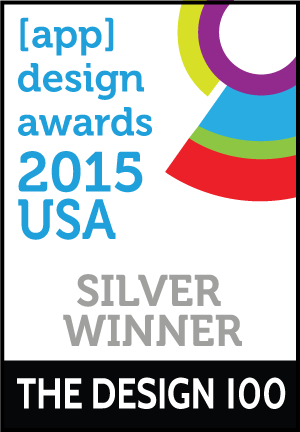 Project Overview
Memo is a cross-platform messenger application that facilitates honest and open workplace communication. Combining robust privacy features with snappy, elegant design, Memo is the 21st century replacement of the venerable office watercooler. Memo is more than just a place for people to share tidbits about everyday office woes, it allows coworkers to come together in order to enact real changes in the workplace without fear of retribution from the powers that be.
Project Commissioner
Project Creator
Team
MACOSCOPE is an award-winning Polish design and development company focused on delivering meaningful software and solutions for both Apple and Android devices. We design solutions with the help of both Apple and Android devices.

Established in 2009 in Warsaw by three veterans of the software and telecommunications industries and serial founders, Macoscope has set out to channel the creative energy of its experienced staff of designers and developers to deliver awesome products for OS X, iOS, and Android users, and work with external clients on bringing their ideas for applications to life.

Other Macoscope products include Bubble Browser for Mac and iPad, Code Pilot, Birdseye Mail, Nozbe, Invoices, and HUDTube. www.macoscope.com


COLLECTIVELY is a venture-backed, international team of software professionals dedicated to making work more human.


PROJECT/CREATIVE TEAM

Project Creator
Ryan Janssen

Design / UX iOS App
Ryan Janssen - product owner, user experience design
Wojtek Rolecki - dev team leader, user experience design
Dominik Strzalkowski - head of design, user interface and experience design
Dawid Woldu - user interface, experience and interaction design
Agata Radzinska - user experience design, QA

Design / UX Android App
Ryan Janssen - product owner
Wojtek Rolecki - dev team leader, user experience design
Dominik Strzalkowski - head of design, user interface and experience design
Agata Radzinska - QA

iOS Development Team (Macoscope)
Bartek Chlebek
Jaroslaw Pendowski
Michal Kaluzny
Rafal Augustyniak
Maciej Sienkiewicz
Justyna Dolinska

Android Development Team (Macoscope)
Piotr Ziomacki
Tomek Kulikowski

Backend Development Team (Collectively)
Marcin Kaszynski
Lukasz Balcerzak
Sergiusz Bazanski
Remigiusz Dymecki
Project Brief
Memo was created to counteract the paralyzing atmosphere permeating the 21st century workplace. Scary clauses in our employment contracts prevent us from engaging in honest discussion of professional matters, ranging from salaries to project troubles, whereas private conversations with coworkers rarely remain so in the always-on digital world that puts such a premium on oversharing. When our voices are not heard, or worse, silenced, our stifling work environment quickly becomes stagnant and our job satisfaction plummets, killing our happiness in the process.

This is what Memo was designed to disrupt. The app, an anonymous office messenger, allows everyone to vent, regardless of status, in a completely safe and anonymous manner. Opening the workplace forum to all voices is extremely liberating and is always a vector for change. But there's more to Memo than just venting grievances: it's a tool that allows management to quickly gauge the moods of the employees or check the pulse of important projects or initiatives. The users don't have to post, the app also offers a voting system that facilitates the surfacing of issues or concerns that coworkers consider especially important. A broad range of moderation features allow for civilized discourse and robust privacy features shield posters from potential fallout.
Project Need
The modern workplace can be a real toxic environment. Spreading FUD seems to be the prevalent management style, and that in turn stymies camaraderie and inhibits growth. Memo grew out of the need to give everyone in the company a voice that will be equal to everyone else's. Memo enables employees of companies worldwide to communicate completely anonymously about the state of their workplace, whatever that might entail.
User Experience
Memo offers seamless user experience regardless of mobile platform of choice. Both on iOS and Android, the application is designed to induce and encourage interaction and honest communication. The name of the app is reflected in the posting process, where the user types out a memo on a neat little typewriter and later sends it off to be posted on the company-wide board.

The design is sensible, organic, intuitive, the colors are subdued, pastel, giving the app a very pleasant feel; the UX elements remain consistent across platforms. Memo also takes advantage of OS-specific features and behaviors, making the app very easy to use.

Memo employs a neat, fully anonymous onboarding system that utilizes either company e-mail addresses or LinkedIn accounts to verify the users' place of employment. As previously stated, the system is completely anonymous and protecting the users' privacy is absolutely paramount for us.
Project Marketing
The release of the app wasn't accompanied by a targeted marketing campaign. Information about the app spread mostly by word of mouth, cryptic social networks postings from developers, tidbits shared with friends, coworkers, and business acquaintances. Eventually, word reached influential daily newspapers and tech publications, including The New York Times, the Wall Street Journal, Entrepreneur, USA Today, and TechCrunch. This provided another organic marketing boost thanks to which the app managed to garner a solid user base among the employees of America's biggest companies.
Project Privacy
The privacy of our users is our topmost priority.
The app allows all users to remain fully anonymous.

iOS Side: All communications between the app and the backend are conducted using encrypted protocols based on TLS. The authorization process provides full anonymity and does not leave any trace evidence that would allow for user identification by third parties. Additional architecture designed to protect user privacy was also implemented in the app. A small portion of data required for user authentication with the backend infrastructure is stored in a separate, fully encrypted section of the device's memory. The rest of the application data is fully transparent and devoid of any identifying features, making it impossible for any party to identify or track users, even if the device was physically used to access the app.

Backend Side: The backend requires express user consent to collect any sort of data. We keep the amount of collected data to a minimum necessary for the app to function and the user is always informed about what sort of data will be collected and stored. To further bolster user privacy, we neither collect nor store any GPS or location data from devices used to access the app. Memo uses TLS with pinned certificates to encrypt all communication between the app and the servers. Additionally, we employ industry-standard practices of securing server access and backup encryption.
Exactly as it states - we're looking for the best startup projects. Startup projects need to be newly emerging, less than 5 million users and less than 3 years old.
More Details