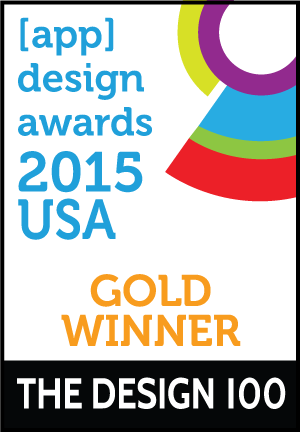 Project Overview
The Suzuki® Method requires strong commitment from both students and their parents. Students need frequent at-home practice, and parents with little or no musical experience may struggle to assist their child during practice time.

Designed to help violin students and their parents make the most of practice time, MyOngaku enables students to view video demonstrations of specific pieces of music simply by pointing the camera of their iPhone or iPad at their sheet music page. This innovative approach to content delivery provides students and parents easy, on-demand access to guidance they need, at the moment they need it.
Project Commissioner
Project Creator
Team
A "Suzuki child" who had the privilege of studying under Dr. Shinichi Suzuki – the renowned founder of the Suzuki® Method of music education – and a graduate of the Juilliard School of Music in New York, Dan Dery is a gifted violinist, performer and teacher. He is the inspiration behind MyOngaku and founding partner of Ongaku Learning SA.

A trained Suzuki instructor, Dan enjoys sharing his passion for music with a younger generation based on the philosophy of Dr. Suzuki and the method he pioneered. In this spirit, Dan brought together a diverse and dedicated group of accomplished performers, instrumental teachers, and music enthusiasts to fulfil the MyOngaku vision of creating a practice resource for music learning.

The Ongaku Learning team believes that music learning should be a rewarding experience. With the launch of MyOngaku, we are proud to offer students and their parents a new way to practice and enjoy music learning, and to offer music teachers an aid that will help their students make the most of practice time.
Compsoft have been specialising in mobile since 2009, having designed and developed web-based applications for many years prior. Compsoft combine stunning interface design with cutting edge development to deliver the best possible app for each customer. Our thirty-strong team lives and breathes mobile – we love nothing more than to apply our passion, creativity, skill and experience to each client's individual requirement. The MyOngaku concept captured the imagination of the Compsoft team, and we were immediately excited by the opportunity to partner with Ongaku Learning to bring their vision to life.

Project Brief
MyOngaku is an interactive app that provides video examples of the pieces of music a student is trying to learn being played by professional violinists such as Dan Dery.

In designing MyOngaku, it was critical the app be easy to use, incorporating relevant prompts and help at appropriate times, including smart prompts that are only shown if the app detects the user is having a problem (for example, scanning a sheet of music). It was also essential that the app be designed to appeal to families and young people, but without feeling childish.

MyOngaku delivers sophisticated technology and exceptional content in a format that is a delight to use for students of all ages. In summary, the brief for the app was to:
• Recognise all pieces of music from Suzuki® Violin School, Volume 1, Violin Part, Revised Edition – the first of the official Suzuki book volumes for violin
• Implement a scalable architecture that easily allows for the launch of future book volumes
• Load in digital versions of the sheet music with hotspots allowing users to view videos of complete pieces of music, and hotspots on specific lines of music that allow users to view shorter videos of particular sections
• Allow users to select from among three accomplished performers
• Provide summary information about each performer's background
• Provide users with sample content and a demonstration of the app before requiring purchase
• Enable users to purchase the complete video content of the app
Project Need
A good teacher is fundamental when learning to play an instrument but, inevitably, a lot of learning time is spent without direct guidance, practicing between lessons. These practice sessions are where habits are formed, frustrations may mount, questions arise and key learning points may be forgotten or misunderstood.

Parent-guided at-home practice is also key to the learning and progress of children who study using the Suzuki® Method. However, it may be challenging for parents, especially those without instrumental experience, to help their child when they themselves may not know what to do or how to do it.

MyOngaku is a unique video reference aid and fulfils a real need for parents and their children. By providing on-demand guidance, the app helps address the challenges often associated with at-home practice. This is important because practice time well-spent means that valuable teacher-student lesson time may be focused on more advanced instrumental skills and musicianship.

The app helps students stay in time, play the right notes, and maintain correct posture, rhythm, fingering and bowing. Content includes over 500 video demonstrations per book volume performed by three accomplished musicians, two synchronized video views, key learning points, and note-by-note guidance. We describe MyOngaku as a Music Learning Companion – a partner to support the learning process.
User Experience
Users of MyOngaku will come from a broad range of backgrounds and include both parents and children of varying ages. It was, therefore, vital that the app be designed and implemented to be easily used by, and to appeal to, a wide range of users.

A rich introduction animation informs the first-time user of the app's purpose and provides an overview of how to use the app before transitioning into the main camera view. Clear calls to action appear using subtle animations that indicate to the user what they are able to do at each stage of the process.

In the camera view, smart help prompts appear if the app detects the user is struggling to scan a sheet of music. Tapping these prompts takes the user to bold, graphical help screens that explain the common issues associated with using augmented reality (AR); for example, harsh sunlight, obscured view of the page, etc. If the user views the Help screens and still has issues, they are prompted to contact Ongaku.

In order to cater for all use cases, the app does not rely wholly on AR and allows the user to manually select the videos they wish to view.
Project Marketing
As a new product from a new company, the immediate marketing challenges are to build brand awareness and encourage customers to trial the product.

Because the target audience are part of a tight-knit community of students, parents, and teachers that have frequent occasions for group interaction and often attend events such as music conferences, institutes, and seminars, there is significant opportunity to facilitate connections that grow interest in the product. The marketing strategy will focus on social media, event marketing, and grassroots marketing that uses existing local parent and teacher networks to promote and demonstrate the product as well as to create word-of-mouth and opportunities for referrals.

The app has been designed to allow users to try the product for free prior to purchasing the full content. Because the app satisfies a recognized and tangible need for the target market, allowing users to experience the app is expected to demonstrate its value and encourage involvement from a broader base of potential customers and influencers. Two in-app animations – the introduction animation and a product features animation – are designed to help create a memorable, credible brand identity and to engage and educate users on product features and benefits.
Project Privacy
As no user registration is required and no sensitive user data is entered into the app, there was no requirement to implement specific privacy measures. The app is distributed via the Apple App Store and security for this is therefore handled by the App Store.
Apps have an enormous impact on our family lives - from the games we play, parenting guides, researching our family tree, childhood development and education to even looking after our pets. We're looking for apps for use in our family lives - whether it be work, rest or play.
More Details