Photo Credit : MOKO Social Media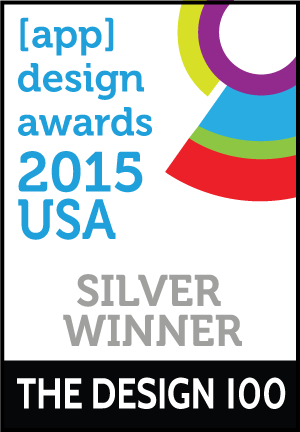 Project Overview
REC*IT creates a one-stop shop for college intramural sports leagues to engage with others who share the same passion. With its intuitive interface and built-in social network, users can keep track of game schedules, view stats, and communicate with team members to coordinate practices with ease. REC*IT helps its users get the most out of staying active in college!
Organisation
Team
MOKO Social Media is at the forefront of the next generation in social media and publishing, providing innovative products and content to enable communities to engage and interact. MOKO is a platform publishing company that provides tailored content for high value, niche user groups. Mobile devices, including cell phones and tablets, account for 90 percent of user engagement.
Project Brief
For many students, college is a hectic time. Between part-time jobs, classwork, and extracurricular activities, students' schedules are packed to the brim. Despite this, many go the extra mile for the sports they are passionate about and join an intramural league. While this might seem easy enough on the surface, it can be difficult to figure out the logistics behind simply getting to the right field at the right time. Then there's the social aspect to navigate. Many students join a team to meet other people, but it can be intimidating to introduce yourself post-game.

Enter REC*IT, an app that aims to simplify the process of scheduling, coordination, and communication so athletes can focus on what's important to them: the games. The app lets students easily manage games among multiple leagues, as well as chat with team members without having to balance multiple group chats and email chains. REC*IT also connects students to the university at large, offering a first look at news from campus sources, as well as the college recreation center. REC*IT allows students to stay on top of what's going on, so nothing can get in the way of the big game.

With millennials constantly relying on their smartphones to stay connected, REC*IT saw the perfect opportunity to help them fuel their existing passion for intermural sports on a platform they were comfortable with.

Project Need
What separates REC*IT from the rest of the pack is its ability to connect users of a niche community in one convenient mobile location. No other app brings together users with the same interests, with the same level of technical coordination, and an intuitive social component like REC*IT.

REC*IT is also in the unique position to provide valuable data (albeit not personal data) to advertisers who wish to market their products to a highly-engaged niche group. For example, sports brands get much more value out of advertising on REC*IT than they would elsewhere, because the users of REC*IT are likely already making purchases of sports gear and athletic wear.
User Experience
Once the app is downloaded, users can search for their universities and instantly become connected to all sports happening on campus. REC*IT is the official app of IMLeagues - a web-based tool students use to manage their intramural and rec sports lives - so all the great functions and features they're accustomed to using are available and easy to find and use within REC*IT.
Project Marketing
REC*IT targets the directors of rec facilities and programming on college campuses. These influencers act as gatekeepers to their student participants and are extremely receptive to a tool that makes their jobs easier and more productive. One of the biggest pain points for rec directors is ensuring that the amount of play validates the money spent on equipment, fields, etc. – so they are always looking for ways to increase intramural play and decrease the amount of costly forfeits. This is exactly the benefit that REC*IT provides.

REC*IT has expanded to more than 950 U.S. campuses and 230,000 active users in less than a year without significant marketing investment – meaning that rec directors and students that use it spread the word on campus.

In fact, REC*IT understands this and invests in building mutually-beneficial relationships with rec directors and key influencers by explaining the value of having their audience on the app and providing app training and ongoing customer service.

Project Privacy
REC*IT pulls data from its official partner, IMLeagues, which is a web-based tool students use to manage their intramural and rec sports lives. Students need only to log into the app with their existing IMLeagues account to access their rec and intramural schedules. REC*IT never stores any customer data on our servers or within the app. We take privacy very seriously and require minimum information from the user.
Apps have forever changed how we live our lives. We're looking for those apps that help us live better, smarter, have fun and just get more out of life whether that be cooking, gardening, renovating, shopping, sport, dating, hobbies or searching for your first home.
More Details