Everyday Golf Coach
[DRAFT]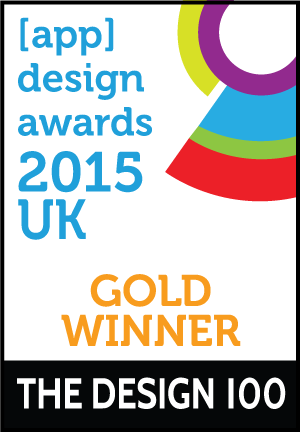 Project Overview
Everyday Golf Coach is the complete golf swing analysis and coaching package, giving the user offline access to 38 HD quality coaching videos with notes covering all aspects of the game. Users can search videos for particular topics and mark favourite videos for future reference. The Swing Analyser enables the user to import and analyse their own swing videos, and compare with the library of professional swings. Drawing tools with hints enable the user to annotate their own video to assist analysis. Users can also post pictures and videos to social media showing their progress.
Project Commissioner
Project Creator
Team
Noel Rousseau has been a PGA Golf Professional for 19 years of which the last 16 have been spent specialising in coaching. Noel has recently submitted the final thesis of his PhD in 'motor learning and automaticity'. This subject is at the heart of how we process information and learn complex movement skills such as the golf swing. Noel has also had considerable presentation training as part of becoming an NLP Master Practitioner.

Compsoft have been specialising in mobile since 2009, having designed and developed web-based applications for many years prior. Compsoft combine stunning interface design with cutting edge development to deliver the best possible app for each customer. Our thirty-strong team lives and breathes mobile - we love nothing more than to apply our passion, creativity, skill and experience to each client's individual requirement.

Project Brief
Noel Rousseau came to Compsoft with a unique vision to deliver simple, effective golf coaching to a wide audience. Everyday Golf Coach splits the game into eight categories: Set up, Strike Fundamentals, Swing, Balance and Timing, Ball Flight, Putting, Chipping and On Course. Within each category is a number of videos that explain in depth the key techniques required to learn the skill.

It was essential that the app reflect the values of the coaching videos and be easy to use and understand; the menus, Search and Favourite functions therefore needed to be intuitive and easy to use. Furthermore these concepts had to be transferred across platforms; retaining usability while providing a familiar look and feel to users of iPhone, iPad, Windows 8.1 phone and tablet and, new for 2015, Android phones and tablets.

An additional dimension was added with the Swing Analyser (currently iOS only). The iPad version enables the user to view three videos on screen at once, including their own swing, a pro swing, and a coaching video – they can all be played simultaneously and individual paused and scrubbed. Lines, circles and other shapes can be drawn on screen allowing the user to see how club and body positions change during the swing.

Project Need
Much coaching media is dominated by celebrities who, while fantastic players, have no experience of coaching club golfers. Noel Rousseau wanted to use his substantial experience of working with 'everyday' golfers to deliver an app that would benefit a wide audience. Furthermore, Noel's research into Motor Learning and Automaticity has given him an exceptional grasp of how to help students ingrain the various principles of a great golf game. The structure of the coaching video programme is therefore a major differentiator compared to other golf tuition apps.

The videos are of extreme production value (filmed in HD but compressed slightly for the app). Three cameras were used to shoot each video, plus the amazing slow-motion phantom camera as used on David Attenborough's 'Frozen Planet'. Unlike other apps, the video library is held in-app as opposed to being streamed. Furthermore the Everyday Golf Coach app is very affordable at between £3.99 and £5.02 as a one-off purchase.

Swing Analyser is an analysis suite enabling users to film their own swing and view it side-by-side with that of a professional, while also watching a coaching video. No other analysis suite had this '3-window' feature. Compsoft implemented a sophisticated video processing mechanism which splits the video into hundreds of still images, enabling extremely high-detailed scrubbing that is way beyond anything else on the market (other apps only scrub the video source, leaving conspicuous "jumps" in the movement). Coaching lines and shapes can also be drawn on-screen by the user.
User Experience
The app's primary purpose is to deliver expert video tuition and the user interface was therefore designed to ensure easy access to the content via categorised menus, plus intuitive Search and Favouriting. The menu structure and Swing Analyser lend themselves to a primarily portrait orientation for phone (although videos can be viewed landscape), with pull-in controls to make the most of limited screen size. The iPad app features dual orientation for flexibility of use, including slide-in menus and controls, and the ability to expand one or both Swing Analyser videos to better understand your swing.

In order to identify the functional, UX and design requirements for the original iPhone app, Compsoft undertook a Workshop, Specification and Design phase with Noel Rousseau. During this phase Noel and the Compsoft team met to discuss requirements and brainstorm implementation ideas. Further to the Workshop Compsoft created a "wireframe" user journey showing the screens of the app and key navigation concepts. Once the wireframes and been refined and agreed, Compsoft created alternative graphic designs, before amending Noel's preferred designs based on his feedback.

A further (although briefer) Workshop was held for each additional app in order to discuss how the user experience would need to differ in order to make best use of the platform, and to feel familiar to users of the device. As well as the design and layout for the various platforms, this process was instrumental in defining the industry leading UX for the Swing Analyser.
Project Marketing
Marketing has focused on driving referrals via word-of-mouth and social media. Noel has written over 40 articles for Today's Golfer, each including an EGC logo and link, and has promoted the app via Facebook, Twitter and a dedicated EGC website. EGC has a YouTube page including a number of the coaching videos and plenty of feedback; the original grip video has had 500,000 hits. YouTube 'iCards' now make it possible to add a 'call-to-action' link straight to the app stores from within videos; Noel will be creating several promo videos for the YouTube channel and promoting them via Google Adwords.

Positive reviews from both public and press have contributed substantially to publicity and sales. For example, all versions of the app average between 4 and 5 star user ratings, and the Daily Telegraph has voted EGC into the top 20 of their 'Top 500 Must Have Apps' feature (the highest placed sports app in the feature).

Substantial publicity has also been generated by Apple and Microsoft. Apple have regularly used EGC in their marketing as well as featuring the app in "New and Noteworthy", "What's Hot", and listing it in the top five Sports apps to own. The app has also achieved top ranking in the App Store's Sports Category. The Windows 8.1 versions were developed with the support of Microsoft's Developer and Platform Evangelism Division and, in addition to Microsoft's promotion of the app, have been the No.1 selling sports app for many weeks.

Project Privacy
As no user registration is required and no sensitive user data is entered into the app, there was no requirement to implement specific privacy measures. Integration with Facebook and Twitter was facilitated using the standard APIs made available by those providers, and security is therefore handled via their standard mechanisms. The app is distributed via the app stores, and security for this is therefore handled by the stores.
Apps have forever changed how we live our lives. We're looking for those apps that help us live better, smarter, have fun and just get more out of life whether that be cooking, gardening, renovating, shopping, sport, dating, hobbies or searching for your first home.
More Details