LiveHire: A world that works
[DRAFT]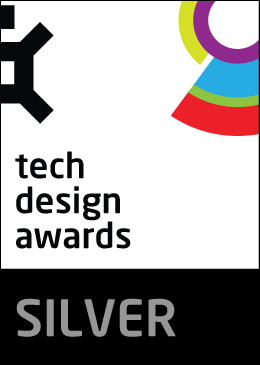 Project Overview
LiveHire enables people to privately connect with multiple organisations they want to work with through one profile that they own and control. Their LiveHire profile allows them to directly communicate with employers about current and future opportunities.

To connect with talent and prospective future employees, we've built branded Talent Communities for employers to attract interested candidates. Employers can communicate with candidates on a personal level whilst considering them for current and future roles.
Organisation
Team
Brett Stevenson - Developer
David Vuu - Head of UX and Design
Jamie Collins - Developer
Joanne Ho - Lead Product Designer
Matt Cole - Software Engineer
Matt Ryan - Chief Tech Officer
Paul O'Donnell - Developer
Shih Ching Fu - Business Analyst
Simon McCulloch - Developer
Stoo Brighting - Infrastructure Architect
Teja Thota - Quality Assurance
Tzvia Iljon - Data Analyst
Varun Bhargava - Developer
Will Sheers - Product Manager
Project Brief
Technology has made it easier for applicants to apply for jobs and recruiters to process their applications. On average, recruiters receive 118 applicants per job, spend six seconds reading each resume, and only ~1% of applicants get hired; leaving the majority of applications rejected. A case study by Virgin Media UK revealed that rejection and poor candidate experience costs them over £4.4m ($7m) per year.

When hiring effectiveness diminishes, it impacts the possibility of efficiently processing high volumes of applicants. LiveHire seeks to optimise both efficiency and effectiveness through proactive recruiting and improved candidate experience.

LiveHire Talent Community solutions help customers, such as fashion retailer General Pants Co, improve their recruitment efficiency, effectiveness and overall candidate experience. Here is a snapshot of outcomes taken four weeks after implementation:

Results:
24% more vacancies filled (420 to 520)
66% reduction in time to hire 520 people (18 to 6 weeks)
72% reduction in direct cost to hire ($300k to $84k)
2.6x ROI in 2 months ($84,000 spend, $216k savings)
Seamless integrations to Video Interviewing (Sonru), Interview Scheduling (Calendly), Onboarding & HR (FlareHR)

"I've worked with numerous HR Tech so called solutions throughout my career and never have they been so seamless as this experience. In four weeks, we've proved that if you engage with people in the right way, talent is there. You just need to be able to communicate with them in a way that suits and excites them." Michelle Farrar-Eagles, GM of HR General Pants Co
Project Need
- One Profile: Candidates only need to maintain a single private online profile that is utilised for all their interactions with future employers. Candidates have full control over who can view their resume and availability.

- Communication: Integrated two-way messaging between the employer and candidate lies at the heart of the candidate-employer relationship. Intelligent email & SMS allows users to communicate anytime and anywhere.

- Integrated: Seamless integrations with other platforms that complement LiveHire's candidate and recruiter experience; integrations include Sonru, Calendly and FlareHR.

- Live Analytics: Embedded real-time visualisations of metrics that are useful for monitoring candidate engagement, most effective sources of hire, recruiters productivity, and additional analytics for fostering a proactive and engaging recruitment mindset.

- Talent Pool Management (Alpha): Allows employers to segment and visualise their current and future workforce. An intelligent suggestions engine helps employers identify suitable candidates for upcoming roles based on desired candidate attributes.
User Experience
Applying for a job can be a very personal and emotional experience. LiveHire's goal is to provide a platform and service that simplifies and humanises the overall journey for both the candidate and employer.

Over the past year, we undertook several user observation sessions of employers who were actively seeking to hire, to better understand how they accomplish their hiring needs both on and off our platform. We also interviewed and observed candidates as they applied for jobs. These audits provided invaluable insights into technical gaps but also cultivated our empathy for user's true needs. These user audits helped fuel our desire to refine and rethink the status quo of what a recruitment user experience should be.

The LiveHire user experience is vital to determine whether our solution successfully transforms outdated mindsets. Our platform seeks to transform the employment space by bringing transparency and responsiveness into recruitment to assist recruiters towards a more proactive approach.

The entire application has been designed responsively to work across desktop and mobile, with a journey-driven design approach to understand what vital actions are required and which device they will most likely be using at the time of these intentions.
Project Marketing
The unique beauty of LiveHire is that it has the flexibility to allow customers to stamp it with their own company branding. This ensures a seamless experience for the candidate as they transition from a company's website onto the LiveHire platform.

Marketing is done at an individual company level with the support of our Customer Success team to provide guidance and assistance to each company's HR team for conveying the right message to their audience.

Other channels include:

- Sponsoring proactive recruitment conferences
- PR campaigns around employment trends
- Email newsletter courses

Project Privacy
LiveHire is committed to maintaining the confidentiality, integrity, and security of all personal information recorded about LiveHire customers and users. LiveHire stresses its privacy and security standards at all levels of product development, maintenance, and client interaction with the aim to provide the highest levels of protection of personal information.

LiveHire regularly re-evaluates its privacy and security policies and adapts them as necessary to deal with new challenges.

In addition, links to our Terms and Conditions and Privacy Policy are accessible from our website.
Work and business is changing. Tech is transforming not just how we work, but where and for whom as well, and it's doing so at lightning pace. The category recognizes that the future of work is driven by tech and design and solutions that increase efficiency, functionality and productivity in the work place, but also provide better outcomes for the user will lead the way.
More Details