NextThere Sydney Trains Version
[DRAFT]

Photo Credit : Photos courtesy of AppJourney and Simon Freeman for Sydney Trains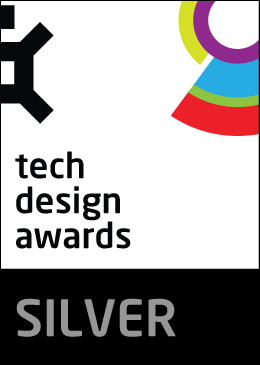 Project Overview
NextThere is a world-class transport app lovingly crafted by AppJourney for Sydney Trains employees in stations and on trains. With one tap, NextThere knows your current location and displays the next arriving and departing train, bus, ferry and tram services which can be filtered by mode or destination. The speed at which real time information is accessed has helped contribute to record highs in Sydney Trains customer satisfaction and on-time performance. The app continues to evolve with staff-initiated improvements and is also publicly available in major cities around Australia as well as San Francisco, Boston, Portland and Honolulu.
Organisation
Team
Russell Downham, Program Manager
Rupert Hanson, Director AppJourney
James O'Sullivan, Developer AppJourney
Catherine Lardie, Change Manager
Marc Urbano, Support Lead
Lester Tan, Support Team
Fiona Mathieu, Support Team

Project Brief
NextThere revolutionised Customer Service in Sydney Trains by creating a modern, mobile workforce armed with powerful real-time information to keep customers informed and trains moving. One tap displays all transport services arriving and departing at the current destination. The interface is sleek, simple, and intuitive, and incorporates the latest iOS design principles.

NextThere Sydney Trains version provides staff with:
• Real-time services for train, bus, ferry, light rail
• Several views including live street maps, track maps, and timetables
• Station and platform phone numbers; tap-to-dial functionality is integrated into maps and information pages
• Station facilities, layouts and operating and attended hours
• Set information (model of train, number of carriages, and air conditioning)
• Push notifications and integrated alerts for disruptions, delays, trackwork, lift and escalator outages, and changes to train stopping patterns; these can be personalised by time of day, type of information and your saved locations
• Integrated search capability to locate stops, points of interest or even specific trains
• Voice-guided accessibility features for the visually impaired.

No longer running to and from control rooms, staff enjoy connecting more with each other and with customers, ensuring safer, seamless journeys.

The scope of the project included a proof of concept for a live track map, an assessment of what information staff wanted to see (including both revenue and internal train operations), and negotiating the optimal service model and licencing arrangements to support the business.
Project Need
NextThere incorporates the latest iOS design principles, incorporating flat design, clear consistent text, 3D Touch and functionality accessible directly from the lock screen. The app includes a companion app for Apple Watch which gives staff access to live operations data from their wrist when flagging trains.

While easy on the eyes with easy-to-navigate street maps with moving graphics, the real magic happens behind the scenes. One tap displays information aggregated from data feeds originating from dozens of systems, including control centres, signal boxes, planning systems, GPS vehicle telemetry and Opal fare data. So reliable is the performance, it has kept the Sydney Trains business running when physical assets such as passenger information screens have gone down due to power outages.

In addition to its high reliability, it boasts some other impressive stats:*

• 15 million notifications are generated and delivered to end users per year
• 1.7 million real-time data requests are made per month from Sydney Trains staff and over 23 million requests are made per month from the public
• 3,000 unique staff users per month

* Data sourced by Fabric Analytics
User Experience
NextThere is not just a great end user experience, it's a long-term relationship. And Sydney Trains staff are invested in it. NextThere users trust not only the technology, but the people behind it, and that includes them.

They were asked, "if we locked the door to the control room, what information do you need on your iPhone to do your job?" They wanted visibility of all services arriving, departing, or passing through their stations. They wanted information about incidents as they unfold. They wanted to be able to communicate with other stations and guards on board trains where passengers required boarding assistance. They want to provide the best information to their customers to get them quickly and safely to their destination.

And they wanted it all to be intuitive. Geolocation means NextThere knows where its users are. Merging multiple systems into one interface produces an extremely efficient information sourcing experience. All staff have to do is tap and swipe.

As is the case for all great long-term relationships, it's personal, warm, and engaging. When the Elvis train departed in January, the usual onscreen vehicle indicator converted to a guitar. Buses with serious Christmas decorations display mini Christmas trees in the timetable, allowing staff to offer fun personalised options for travel…"you can catch the next bus to Newtown arriving in 2 minutes, but if you wait for 3, you'll get to ride the holiday bus!"
Project Marketing
The internal marketing strategy was multi-channelled, educating in person, in print, as well as through electronic channels like mobile-friendly emails, videos and SMS broadcasts. The project team and vendor had an in-person presence throughout the Sydney Trains network, both at stations and with corporate executive teams.

New features are piloted by staff before they're released to make sure they're fit for purpose. Staff were also seconded into training and support roles to ensure new features were communicated and promoted in a meaningful way to the trains environment.

One favourite feature is the feedback form accessible via the app's settings. Staff can report problems and suggest enhancements directly to the developers, and they're thrilled when they get a response. And they know they have the power to keep shaping NextThere's future.

While built primarily for Customer Service, it wasn't long before train guards caught wind of the app. They latched onto it straight away without any training, and word of mouth spread quickly. Within a month it became their primary go-to app.

Transport for NSW now spruiks NextThere's praises, featuring it as one of the top ten travel apps available to the public. https://transportnsw.info/apps

NextThere's creators have also found savvy ways to promote the app during major transport changes, such as changes to bus routes, train timetables, and construction of the new extended light rail service. A clever tweet encouraged the public: "don't get mad, just get NextThere!"
Project Privacy
NextThere has a clear and strict privacy policy, the guiding principle of which is to record the least possible information about customers. NextThere does not collect identifiable information about staff, customers or their travel patterns. It anonymises any data sent as part of requesting real-time data, uses best practice end-to-end encryption and proactively informs customers about privacy risks. The full privacy policy can be found at http://nextthere.com/support/privacy.html.
TravelTech gets us from A to B faster and cheaper - it takes us on a journey across the world and provides all the information we need to stay safe and have fun while travelling. This category recognizes tech that makes travel easier.
More Details