David Jones Food Hall Bondi Junction
[DRAFT]

Photo Credit : Trevor Mein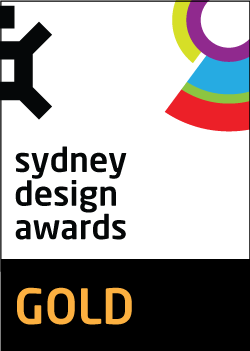 Project Overview
Landini Associates were engaged by David Jones to help reinvent their food offering of the premium department store's food hall at Bondi Junction, Sydney.

The food hall is the flagship of the new David Jones Food offering and celebrates multiple specialist "worlds" of newly developed David Jones Food, the theatre of food production, and the joy of dining in good company.
Project Commissioner
Project Creator
Team
Landini Associates are a team of designers and strategic thinkers from around the world, based in Sydney. Their work tends to be multi-skilled so they practice strategy, architecture, interior, graphic, product, furniture and digital design. Most of the studio's projects engage all of these disciplines and currently they are working in Australia, New Zealand, North America, South America, Canada, the UK, Europe, Asia and the UAE.
Project Brief
The brief was to reinvent Australia's foremost food hall, to both launch and support the new owners publicised $100,000,000 three-year food strategy such that it could be replicated in other states and also be implemented in smaller, more market focused modules of trading at a later date.

Landini Associates created multiple cross merchandised, specialist "worlds" of food, using a textural palette of materials and exposing as much onsite manufacturing as possible to creative an immersive experience. Notably this included wrapping two Neil Perry run kitchens around the escalators and placing the deli store in front of the lifts, so that customers enter, quite literally, into the heart of food production.

Multiple dining options mean that you can eat wherever you like; with the butcher himself, at the fishmongers, the sushi bar, the re-imagined 12m concrete oyster & wine bar, in the exclusive private dining room, tastings bar, or Asian Grill and Italian Café. Surrounded by house-made delicacies and dishes, convenient pre-prepared meals, and the best of local and internationally sourced products, everything is on offer to try and buy.
Project Innovation/Need
Innovation in the layout, to not just showcase the theatre of food but also to completely immerse customers in it. Most notably by wrapping two Neil Perry run kitchens around the escalators and placing the deli store in front of the lifts, so that customers enter, quite literally, into the heart of food production.

The visual merchandising also adds to this, piled high with everything front and centre to try and buy, like a market town of old.

Materials were chosen to last and the project was crafted with local trades and manufacturing thus supporting and ensuring the overall concept execution end to end.

The design seamlessly integrates food service and retail, delivering a unique experience in Australia. It is a shift from a traditionally 'retail focused' food hall to create a destination that entices people to spend time there, meet friends and dwell, eat, see, watch, experiment and learn.

Since its opening the store has constantly smashed its turnover targets and sales uplift across the other departments has been attributed to its success. Public response has been overwhelmingly positive, and the project has been hailed as "a game changer' for the much-loved Australian brand.
Design Challenge
As it is in a basement, lighting was particularly important. To overcome this design challenge, Landini Associates employed shadow as much as they used light, enticing customers through the store and encouraging them to slow down. The lighting scheme is more reminiscent of a restaurant than a department store, with spotlights used only to showcase the produce on offer.

Another challenge was how to re-engage the ageing loyal but dissatisfied customer base, whilst at the same time modernising and re-inventing the brand enough so as to attract millenials whilst staying true to the David Jones brand.

On the day it opened 18,000 people visited, such is the interest in the David Jones brand. In addition sales across the rest of the department store have been significantly enhanced, such is the importance of getting food right. Before the reinvention, David Jones' customer was aging and only using the food hall as a destination in itself, arriving, purchasing, then moving on. Now they linger, use it as a recharging station as part of a wider shop; they are also younger too. The older customer is still visiting the champagne and oyster bar, despite its transition from marble to concrete, and a younger customer has discovered the brand anew.
Sustainability
Landini Associates are strong believers in the reduction of "embodied energy". This is a combination of the sum of energy used to build and replace as well as run a project. Much of the studio's work has a life that far exceeds a projects norm and as such this is where their focus lays, and is what they can control. If you design a classic it'll last. If you seek fashionable design, it will not. After all "food sells food", so Landini Associates want you to feel their design, not see it. That way it lasts.
Interior Design - Hospitality - Eat & Drink

This award celebrates innovative and creative building interiors where people eat and drink - this includes bars, restaurants, cafes and clubs. Judging consideration is given to space creation and planning, furnishings, finishes, aesthetic presentation and functionality. Consideration also given to space allocation, traffic flow, building services, lighting, fixtures, flooring, colours, furnishings and surface finishes.
More Details